What is MOXI ?
MOXI is a non-ablative, fractional diode laser resurfacing treatment that can be used to improve the initial appearance of sun damage, treat acne scars and signs of ageing. It revitalises skin by promoting new cell growth, speeding up cell turnover, and reducing unwanted pigmentation and texture. Non-ablative means there's no open wound created in the skin, which in turn means there's little to no downtime.
And while there are many laser treatments out there, the MOXI system is designed to be gentle enough even for preventative treatment, for those concerned about poor skin tone and texture down the road, or correcting the first signs of ageing. It's a perfect entry-level, beginner laser for those new to laser treatments, but rest assured, it doesn't produce beginner level results.
As a bonus, it's quick and uncomplicated, so it's great for a quick lunchtime fix. Being busy doesn't mean you can't look your best.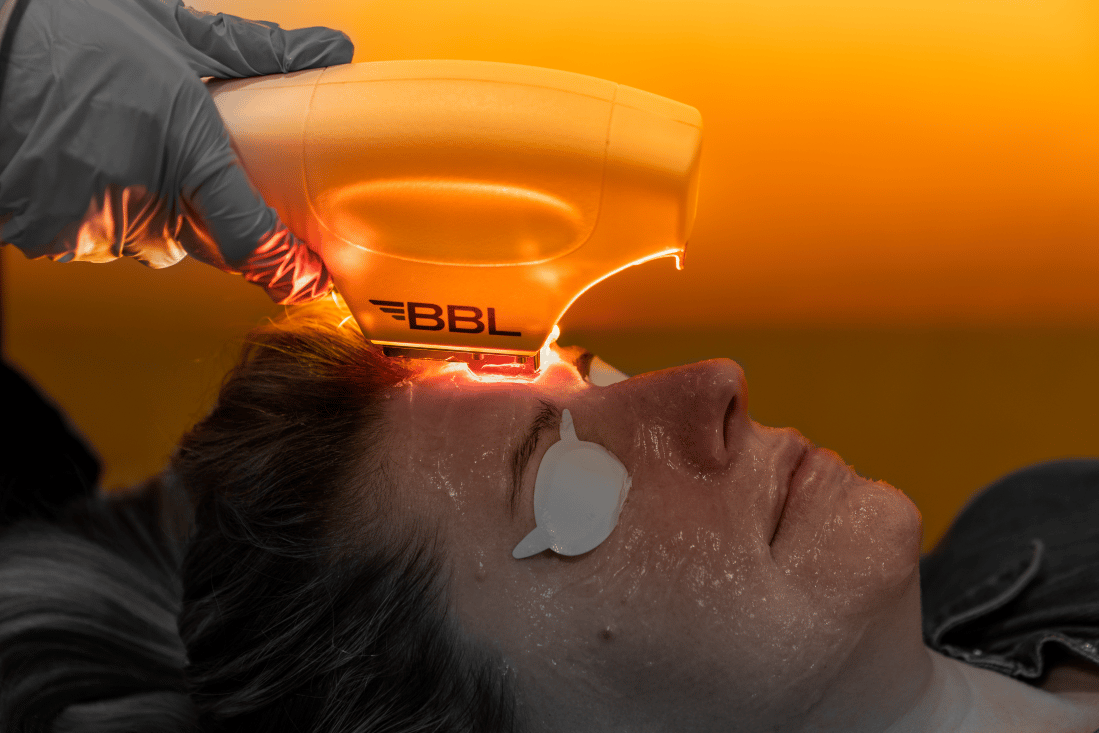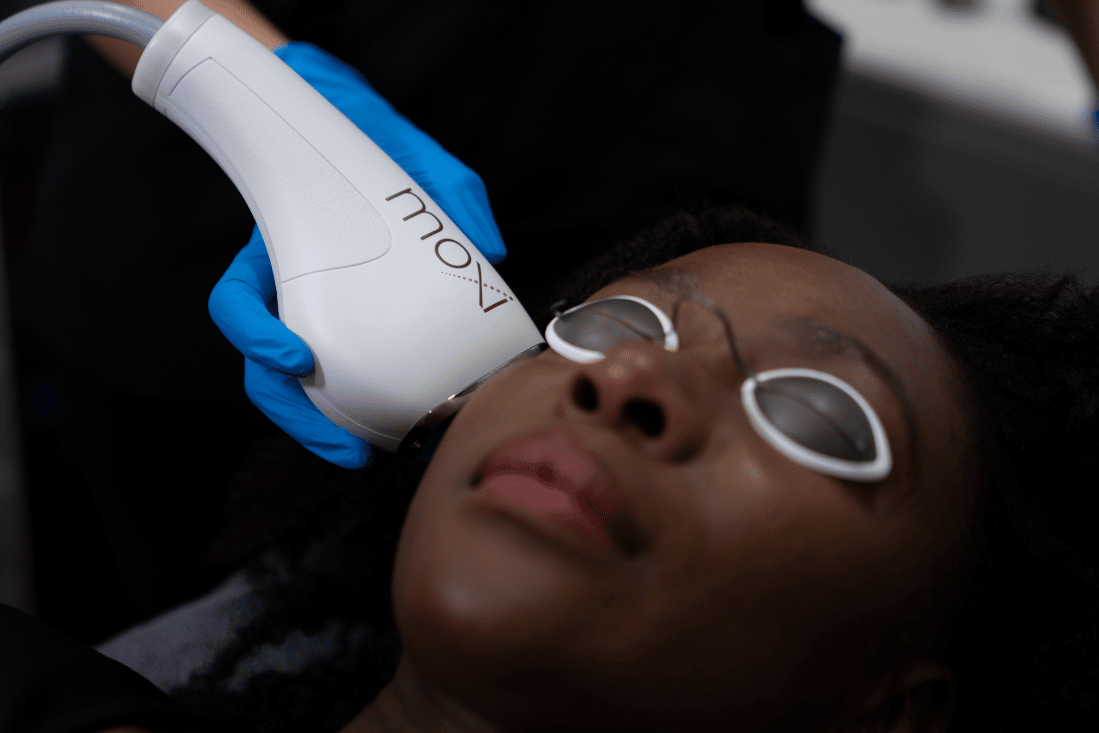 Do I have to prep?
There's not really any preparation required on your part for the treatment, which is another reason it's such a good fit for those of us who lead a busy lifestyle. Just show up with a makeup-free face, and let our team take care of the rest.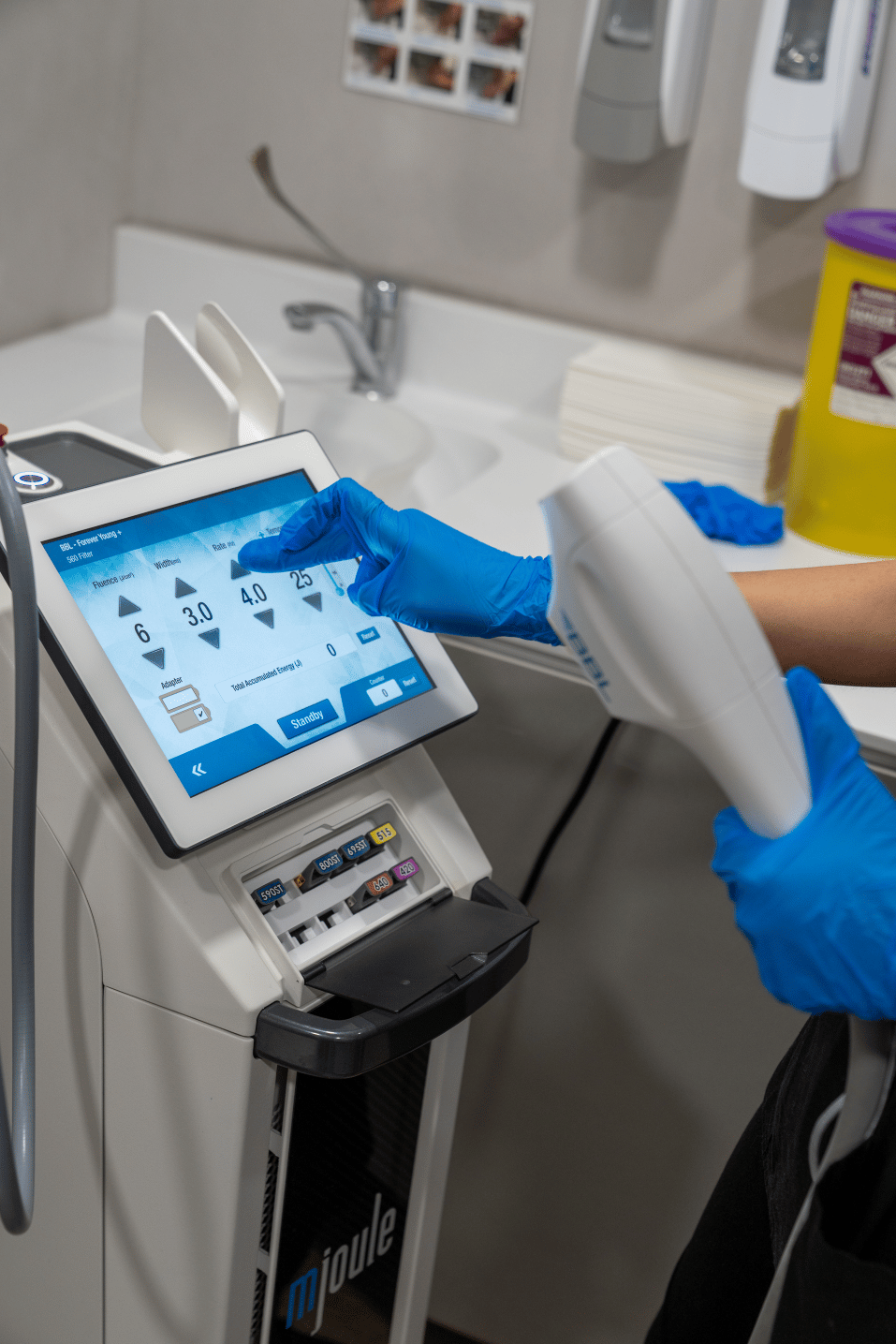 How does it work?
MOXI uses laser energy to create controlled damage to skin cells, while leaving gaps of undamaged skin between the microscopic wounds (which helps minimise downtime). Fractional laser means it only targets a particular percentage of the skin, rather than the entirety of it, and that percentage can be tailored to your particular needs and concerns, so you can get the best result possible. The resulting damage stimulates the body's wound healing response, kick-starting the repair process in the skin and promoting elastin and collagen production.
The top layer of your skin will slough off, and the pigmentation and texture with it, and be replaced by newer, healthier skin. Because of the gentleness of the technology, it's perfect for regular maintenance to help keep your skin looking its best.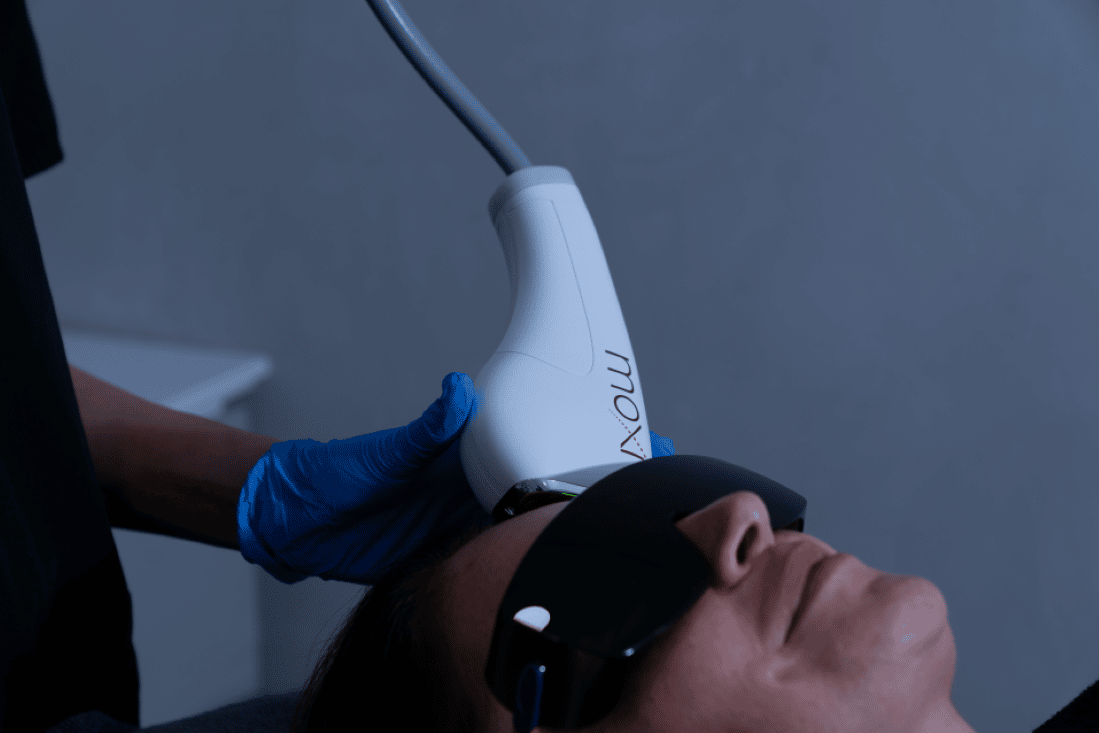 Can it be combined with other treatments?
Absolutely! As it happens, the mJOULE platform which the MOXI treatment uses also includes the BBL HERO (High Energy Rapid Output) treatment, which is the fastest, most powerful IPL (Intense Pulsed Light) treatment available. MOXI and BBL are ideal complements to one another, because MOXI is an excellent way to maintain the results produced by BBL treatment.
MOXI is also a great complement to injectable treatments, and perfect for helping create customised results.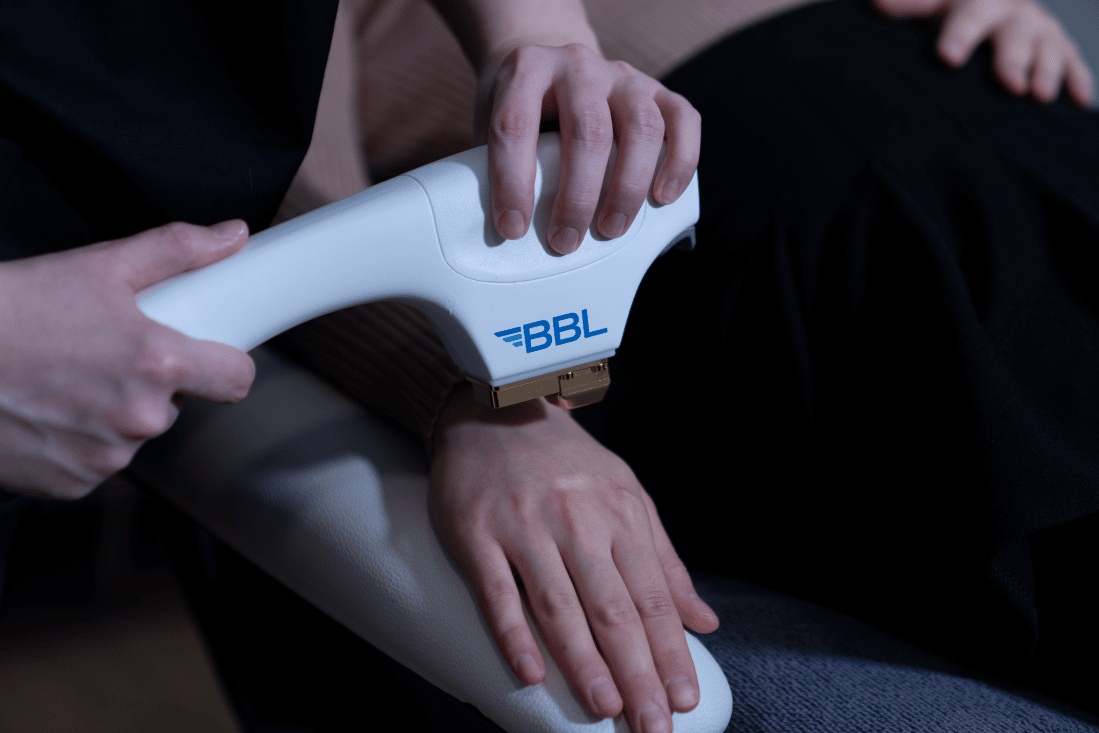 Who can have it?
Whilst many laser treatments can oftentimes only be suitable for lighter skin, as they cause hyperpigmentation in those with darker skin tones, and some can exacerbate melasma rather than improving it, the best part of MOXI is it is safe and effective for almost all skin types and tones, all year round. It's also a great treatment for melasma, as it does not produce the high amounts of heat that can trigger the hyperpigmentation issues associated with the condition.
It's also a great choice for improving the appearance of acne scars and sun damage, resolving uneven skin tone, and improving skin texture, so if any of these are issues you struggle with, laser resurfacing is a great choice for you.
And because it's gentle, it can be used before lines and wrinkles actually start to show, to help keep collagen strong, making it ideal for younger people in search of a 'prejuvenation' treatment.
And treatment plans can be personalised by our clinicians, so that you get the best possible results for your individual skin type and concerns.
Does it hurt?
Most people tolerate the treatment very well. Local anaesthetic can be applied before treatment to ensure the greatest comfort possible. Our therapists can also use a device that blows cool air across your face to minimise any uncomfortable sensations caused by the heat.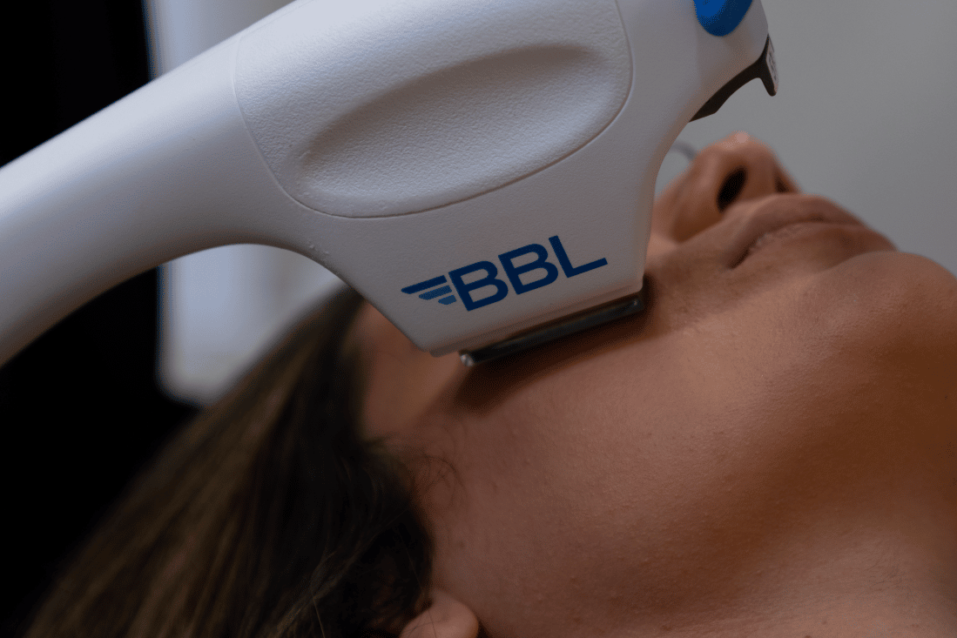 What happens after?
Because of how gentle the laser is, it doesn't require extensive healing afterwards, unlike with ablative laser skin resurfacing treatments. With the MOXI treatment, you can get right back to your regular routine straight after your appointment, so it's easy to squeeze the treatment into a busy schedule.
Thanks to the minimal downtime, the post-treatment care regimen is simple. You should take care to wear a moisturising SPF and avoid sun exposure where possible, and for the first 24 hours after treatment avoid wearing makeup. If you want to really do things by the book, it's also a good idea to avoid any harsh ingredients like acid or sulphates in your skincare for the next few days, too, and make use of repairing serums to help speed up the healing.
You may notice your skin is very dry the day after treatment. It might feel tight and in some cases maybe even slightly swollen, but rest assured it's all normal, and subsides quickly. You may also see the small micro dots known as 'MENDs' (microscopic epidermal necrotic debris – nice name, we know) where the laser was used. As these zones heal, they can become darker and temporarily feel rough. After a few days, this will all slough off, to be replaced by the renewed skin underneath. By the time a week has passed after treatment, your complexion should be looking clearer, brighter, and have a more youthful glow to it.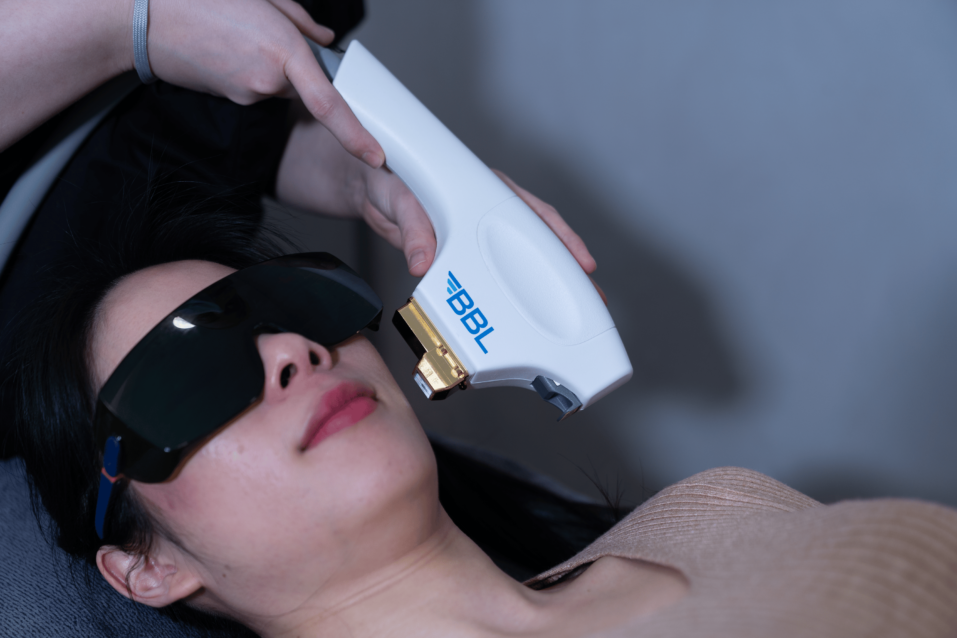 How many treatments should I get?
The number of treatments that'll be best for getting you the results you want will differ from patient to patient, so it's always best to come in for a chat with one of our therapists to get a treatment plan uniquely customised to you. This said, most patients have more than one treatment, and tend to go for a course of up to three treatments, followed by maintenance treatments every so often thereafter.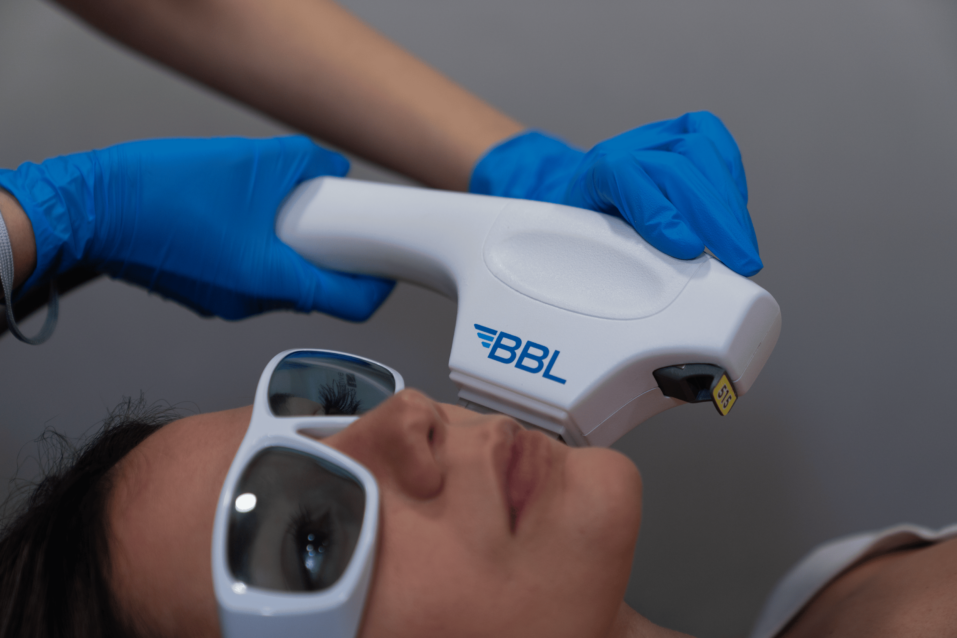 How much does it cost?
Prices can vary depending how many treatments you need and whether or not you choose to combine MOXI with other treatments to maximise your results, but sessions begin at £435.
Take The Next Step
At Define Clinic, we can help you reach your goals of perfect, blemish-free skin. So, contact us today and take the first step.
Get in touch