At Define Clinic, we have united an experienced team to provide high-quality treatment using aesthetic, wellness and cosmetic dentistry options.
We recognise that no two patients are the same – and no two treatment plans should be, either. Our in-depth assessment is the first stage in putting together a bespoke plan that is unique to you and focused on your needs.
And it goes without saying that each treatment is clinically proven effective and the best of its kind available.
Define Clinic has come to The Ned
From November 2023 Define Clinic is pleased to announce that the opening of a new location at the iconic Ned, in the heart of the City of London. Define Clinic is privileged to have been selected to partner with this 5 star hotel in its beautiful spa.
Wide ranging medical aesthetic treatments will be on offer focussing on natural looking outcomes for the skin and body!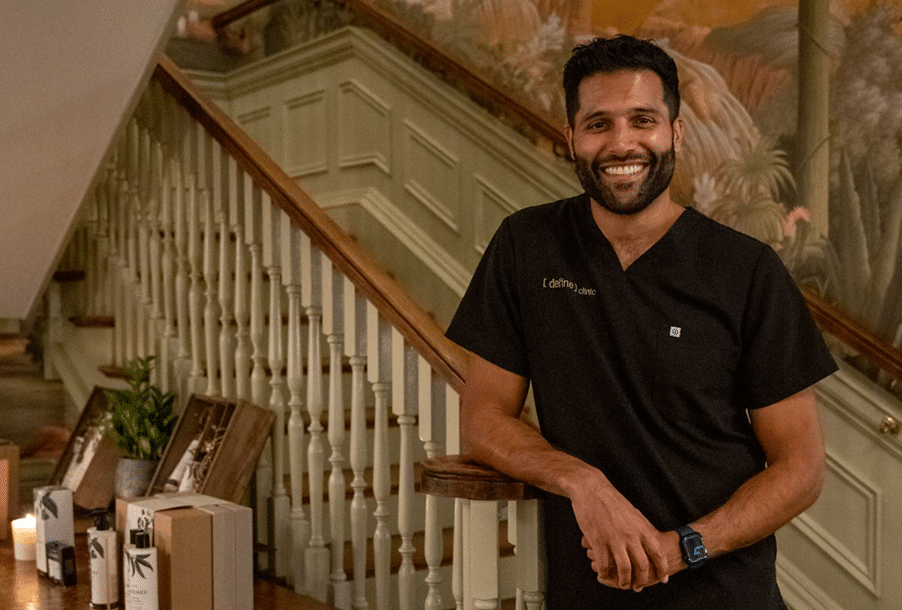 What we do
Both Benji and Alfonso have been opinion leaders and ambassadors for prominent international brands, including Straumann, Teoxane and Allergan.
Face, Body & Soul
At Define Clinic, world-leading cosmetic surgeon Dr Benji Dhillon brings together a comprehensive range of non-surgical treatments to help you achieve and maintain a more confident you.
Beauty Starts with a Smile
Define Clinic's dentistry team offers a complete range of dental treatments, from general to cosmetic dentistry.
Wellness
Clinic offers multiple therapies in a friendly and supportive environment.
COMING SOON
About Us

At Define Clinic, we have united an experienced team to provide treatment to a high standard with aesthetic and cosmetic dentistry options.

Call us

Ready to [Define] Your Confidence? Beaconsfield or Central London clinic, give us a call today.

Send quick mail

If you would like to know more or book a consultation, please email us here.