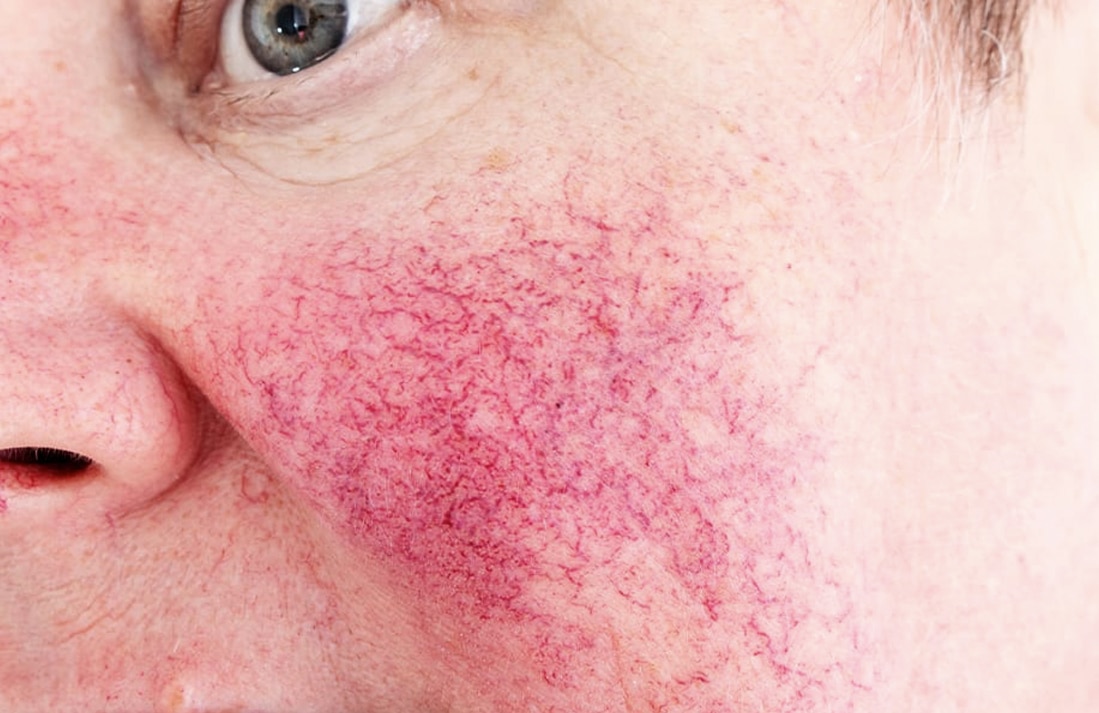 CONDITIONS
Facial Redness
Rosacea is a chronic skin condition that causes facial redness, visible blood vessels and small, acne-like pimples. Sufferers find that the skin takes on a red, flushed appearance, and may be inflamed.
The initial cause of rosacea is unknown. However, known triggers are things like spicy foods, caffeine, alcohol, aerobic exercise and stress.
Our Re-Define Photofacial can be used to target blood vessels and reduce the appearance of facial redness and rosacea.
Created by Dr Benji Dhillon and the Define Clinic team, our Re-Define Photofacial combines highly effective intense pulsed light (IPL) and laser resurfacing treatments.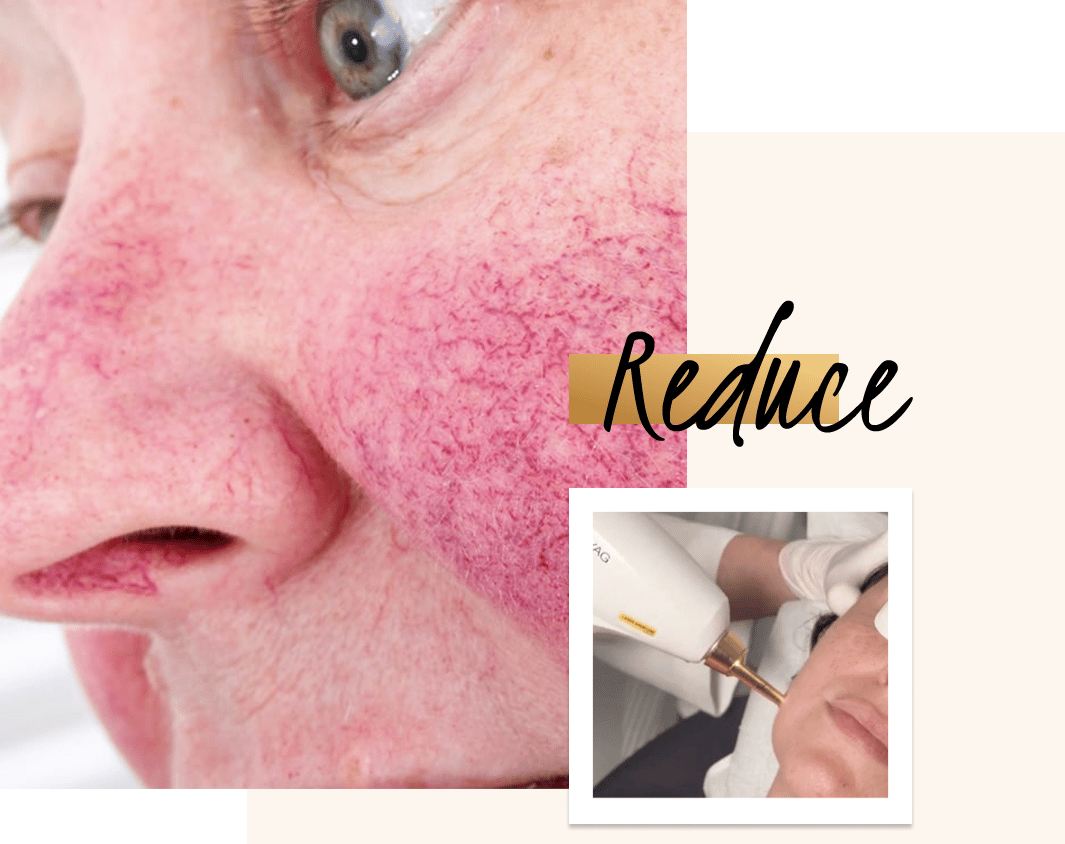 Face Your Potential With a Bespoke Re-Define Photofacial
Re-Define Photofacial`
Combines Intense Pulsed Light (IPL) treatment & Laser Resurfacing
Leaves skin rejuvenated
Faster than getting multiple treatmentsSafe for your skin
Safe for your skin
Facial Redness FAQs
Laser resurfacing costs can vary from patient to patient. You should contact us directly to find the right treatment for you.

It can differ between patients and the amount of treatment you undertake but you can expect your results to last several years.

This depends on the current condition of your skin. The amount of treatment you will require can be determined by one of our clinical experts in an initial consultation which you can book by contacting us directly.

Yes. At Define Clinic, you'll be in the hands of our qualified clinicians and we will produce the best results as safely and as professionally as possible.

Absolutely. Our clinicians are very experienced with all the treatments we offer here at Define Clinic.

As is with many treatments, the cost of IPL can be different across patients depending on factors such as the condition of your skin, how much treatment you'll require and the surface area of skin that needs treating.

The healing process depends on the patient but usually your skin will have healed in as little as two or three days.