Our hands go through a lot day in and day out. One day you may look down and see aged, wrinkled hands in front of you.
Ageing hands are unfortunately a natural part of ageing, although environmental factors such as pollution and excess sunlight can speed up the process.
Healthy, firm skin contains plenty of collagen, the protein that provides skin with its elasticity. As we age, collagen levels decrease causing skin to sag and thin.
Juvederm Volite fillers and IPL treatments from Dr Benji Dihllon and team can undo those signs of ageing on your hands and have them looking replenished, rejuvenated and youthful.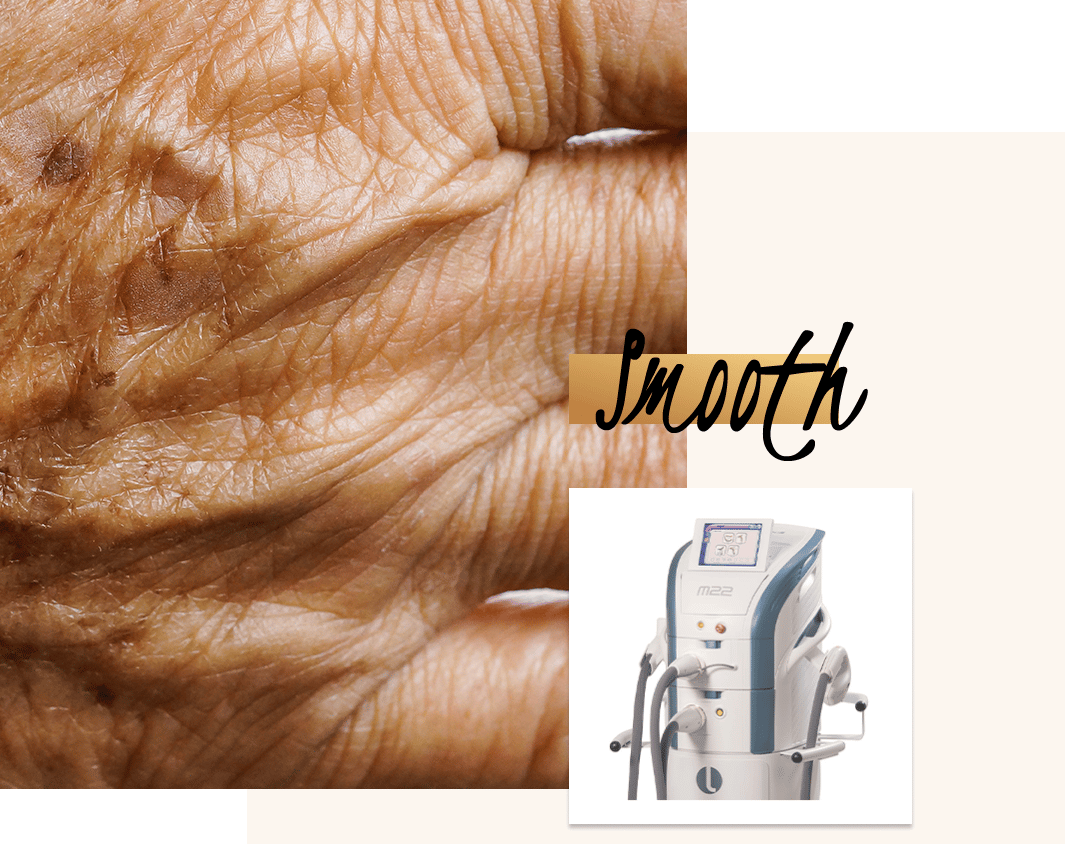 Intense Pulsed Light (IPL) Treatment for Ageing Hands
Dermal Fillers
Provides more structure
Reinforces natural aesthetic
Gives definition in all the right places
Plumps and firms aged hands
Intense Pulsed Light Treatment (IPL)
Non-invasive
Encourages natural healing
Doesn't damage your skin
Ageing Hands FAQs
Dermal fillers, like many treatments, can vary in price. We can find the best price for you if you contact our friendly team today.

You'll see immediate results.

No, you can continue your working day as normal after treatment.

You can expect your results to last up to four months. After this time, it's not uncommon for patients to return for a top-up treatment.

Usually, we recommend up to six treatments around four weeks apart from each other. But most patients start to see results after around two or three sessions.

Absolutely. Our clinicians are very experienced with all the treatments we offer here at Define Clinic.

As is with many treatments, the cost of IPL can be different across patients depending on factors such as the condition of your skin, how much treatment you'll require and the surface area of skin that needs treating.

IPL treatment is a non-surgical, non-invasive treatment which involves no needles or injections. We can also provide a numbing cream just in case you feel you want it.

There are minimal side effects to IPL treatment. Usually, you can expect any redness or minor after effects to subside within 48 hours.