It's often said that our eyes are the window to our soul. Yet, as we age, tired-looking eyes can stop reflecting the joy and vibrance we feel inside.
Eye bags, dark circles, crow's feet, pronounced tear troughs – each of these can give once-bright eyes a tired appearance.
Like most common signs of ageing, tired eyes are a result of lost volume and reduced skin elasticity.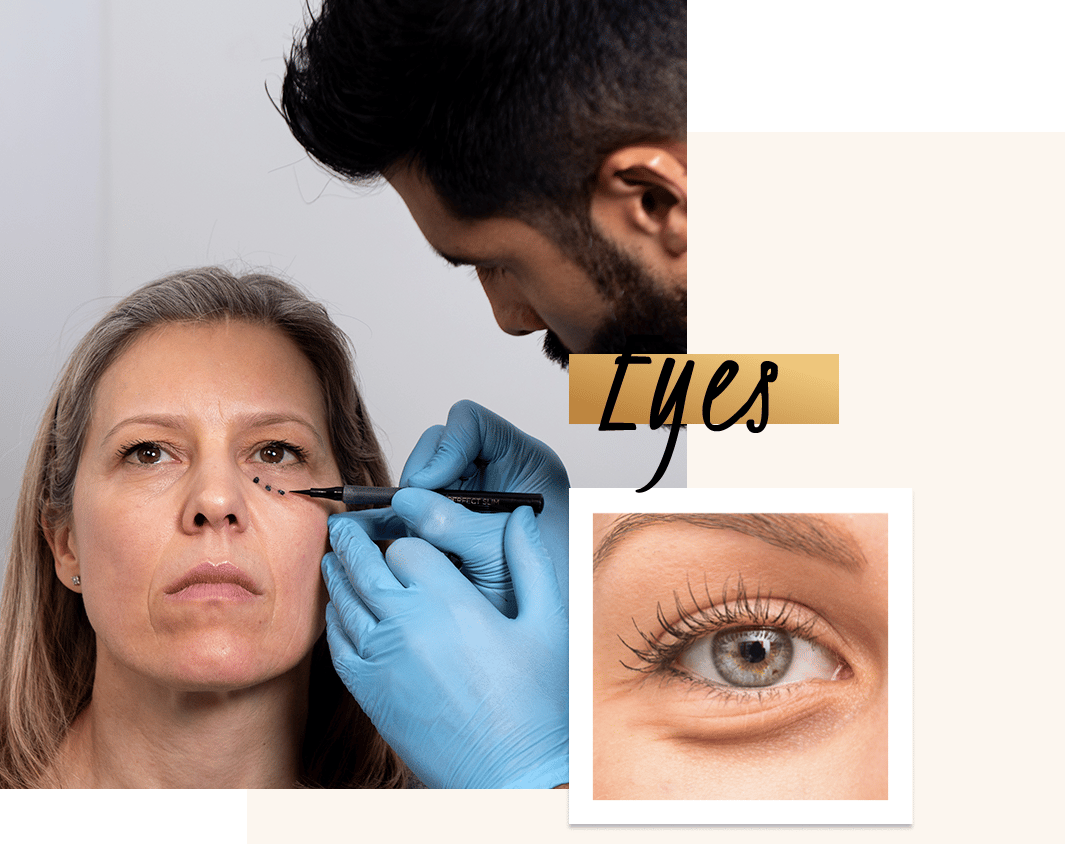 Refresh Tired Eyes with Anti Wrinkle, Dermal Fillers and Laser Resurfacing
Anti Wrinkle®
Relaxes the muscles responsible for fine lines
Smooths and freshens wrinkled skin around the eyes
Dermal Fillers
Restore lost volume and elasticity
Smooth and firm skin around the eyes
Laser Resurfacing
Removes outer layers of dull and tired skin
Revitalizes complexion
Tired Eyes FAQs
Dry, sore, watery or burning eyes, headaches, a sore neck or even difficulty concentrating are all textbook signs of tired eyes.

With Anti Wrinkle®️ and dermal fillers, there's minimal downtime, meaning you can continue with your day almost immediately after treatment. You will also see results practically straight away when you undergo laser resurfacing treatment.

Laser resurfacing prices can vary from patient to patient. It's best to contact us directly to determine the right treatment and price for you.

It can differ between patients and the amount of treatment you undertake but you can expect your results to last several years.

This definitely depends on the condition of your skin. The amount of treatment you will require can be determined by one of our clinical experts.

Yes. At Define Clinic, you'll be in the hands of our qualified clinicians and we will produce the best results as safely and professionally.

You can expect results to last between three and four months.

Anti Wrinkle®️ treatment takes 35 to 40 minutes.