The Coolest Way to Fight Fat
Don't feel bad if you can't shift puppy fat – some curves and bulges resist even the most punishing of diets and workouts.
At Define Clinic, we offer the most effective non-surgical toning and sculpting treatment available for getting rid of stubborn fat. CoolSculpting uses a cold applicator to press onto the target area, meaning no incisions and no scars.
CoolSculpting is a cutting-edge fat reducing treatment which shapes and tones your body by freezing and eliminating fat cells for good. And not a scalpel in sight.
You may have heard CoolSculpting referred to as cryolipolysis or fat freezing. The non-invasive treatment targets fat cells with a body-safe freezing action that makes fat cells melt away.
You'll be in expert hands with cryolipolysis and fat freezing here at Define Clinic. Our very own Dr Benji Dhillon is an international lecturer and speaker for CoolSculpt – the pioneering company behind the treatment. Benji and his team can work with you to design a bespoke CoolSculpting plan to eradicate problem fat almost anywhere it appears.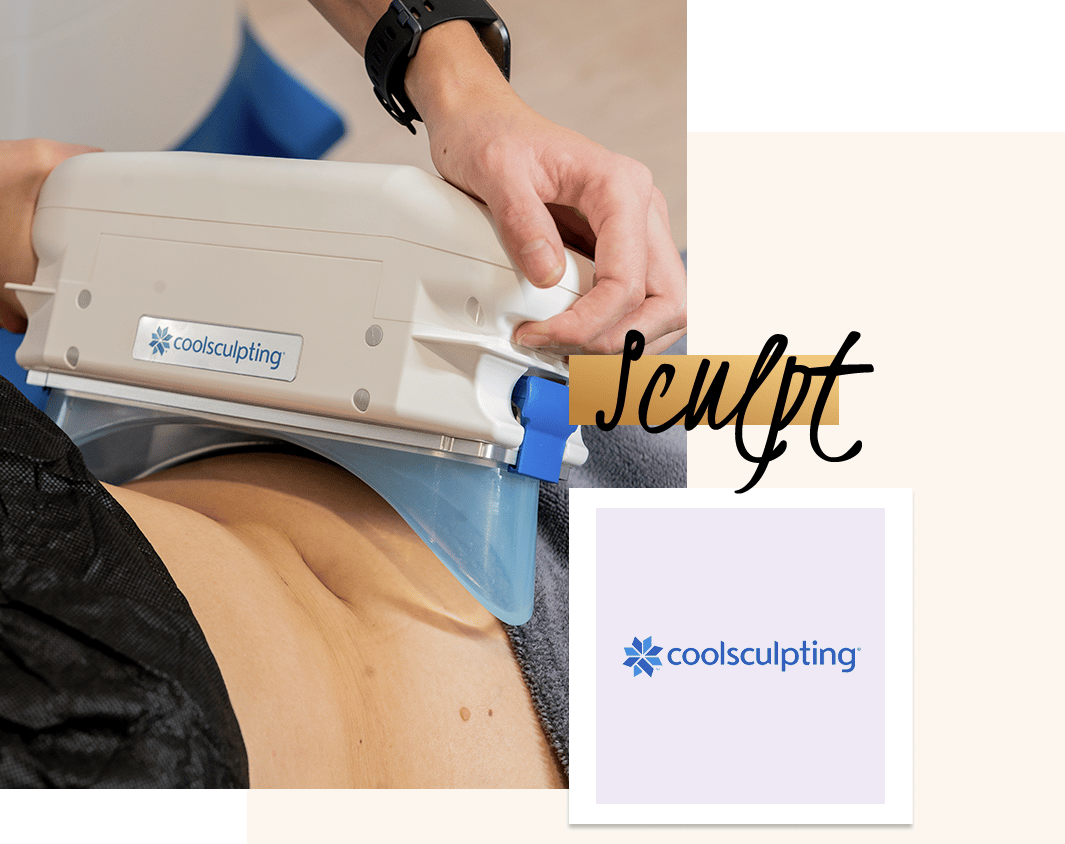 CoolSculpt, Tone and Firm
Puppy fat and love handles may be resistant to diet and exercise, but they're no match for the cold.
CoolSculpting uses extremely low but safe temperatures to break down and kill fat while leaving the surrounding skin and other cells untouched.
A single cryolipolysis session removes up to a quarter of problem fat in the treated area, leaving tummies, thighs, necks and more looking sculpted, toned and firm.
And it achieves all of this without any of the surgery or downtime associated with tummy tucks or liposuction.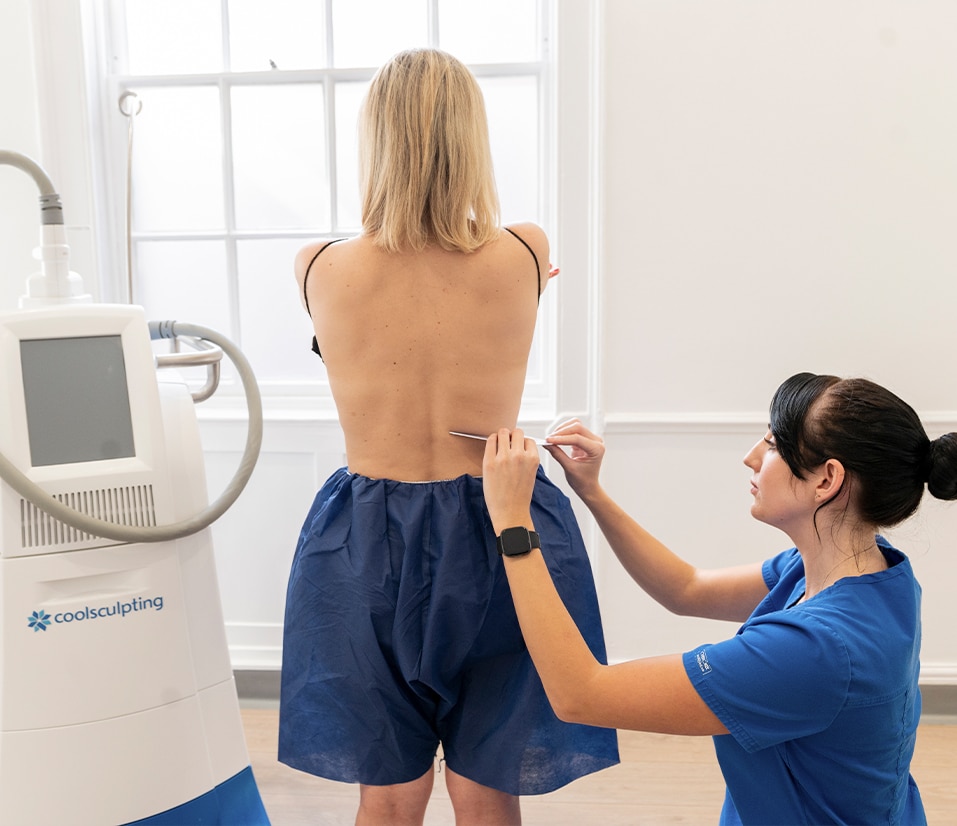 Versatile Toning
Chins and double chins
Bra fat
Underarm fat and bingo wings
Back
Abdomen
Thighs
Buttock fat and banana rolls
Thighs and knees
CoolSculpting FAQs
CoolSculpting is a non-invasive treatment available at Define Clinic in London and Beaconsfield. It's like a magic wand that helps you say goodbye to those pesky pockets of fat that just won't budge, no matter how much you exercise or diet.

Everyone's body stores fat differently. So, we'll begin with a consultation to assess how yours does, and find out exactly what you'd like to achieve with CoolSculpting.

We'll start by placing a protective gel pad over the skin before using a gentle suction device to keep the treated area in contact with the cold applicator. You'll quickly feel the treated area becoming numb as CoolSculpting gets to work.

The procedure generally lasts from 30 minutes to an hour and a gentle massage afterwards helps to boost results.

You should see fantastic results from a single session. Some patients opt for two or more sessions to fight stubborn fat or treat multiple areas.

You'll notice visibly toned contours immediately after treatment and the full effects within six months after fat cells have fully broken down.

Patients may feel slightly tender after the treatment, similarly to the feeling after an intense workout, but there is rarely any severe pain. There are no activity restrictions and you can get back to your regular routine straight away.

Some patients may experience redness or bruising, which usually subsides within a few hours. There are very few side effects and little recovery time.

Most patients are good candidates for Coolsculpting. However, it isn't a weight loss treatment and shouldn't be used to tackle obesity. Ideally, you should be no more than 15kg over your ideal weight.

You should avoid CoolSculpting if you live with cold-sensitivity conditions or have excessive loose skin.

As cryolipolysis kills and eliminates fat cells, it is a permanent treatment. Keep up with your healthy lifestyle to avoid future weight gain.

Prices start from £450, depending on the number of cycles purchased.
Dr Dhillon on CoolSculpting
Dr Benji Dhillon describes how CoolSculpting Treatment could provide you with the fat loss you're looking for.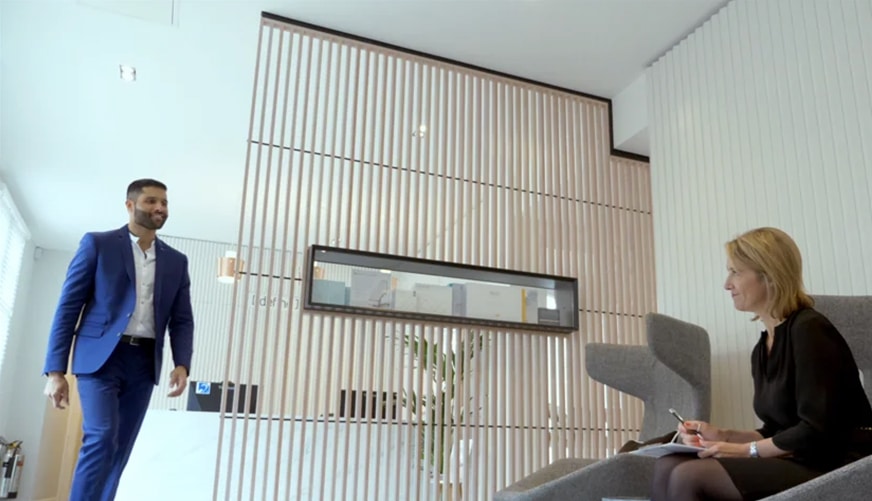 Booking Your CoolSculpting Consultation With Us
Dr Benji Dhillon describes how it's never been easier to get the body you deserve with CoolSculpting.
Ready to CoolSculpt with Define Clinic?
Contact our team to experience fast, effective fat-loss with CoolSculpting cryolipolysis.
Get in touch