Age spots, liver spots or sun spots are patches of dark skin that occur naturally as a result of ageing. They usually appear in places most exposed to the sun like the face, arms, hands and shoulders.
They reflect the effect UV light has on our skin. When we're young, our body is able to reproduce cells that deal with environmental damage like UV light well. As we age, this ability weakens.
You don't need to have spent excessive time in the sun to develop age spots as they're a natural part of the human life cycle. However, they can be exasperated by too much sun or even artificially produced UV light like sunbeds.
The appearance of age spots affects how you may carry yourself. They can make you appear older than you are which could in turn lower your self-esteem.
There is something you can do about it. Here at Define Clinic, we can provide you with Intense Pulsed Light (IPL) treatment and you can regain your confidence once again.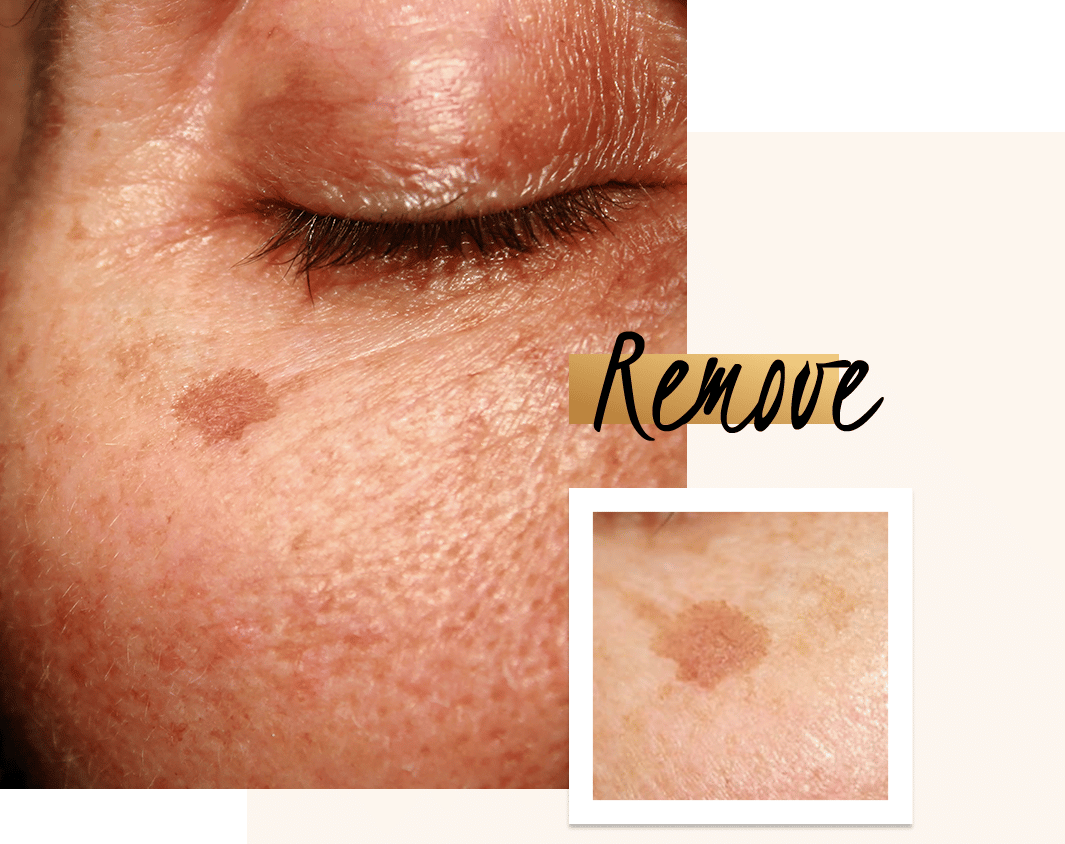 IPL Treatment for Age Spots
Intense Pulse Light Treatment
Non-invasive
Encourages natural healing
Doesn't damage your skin
Age Spots FAQs
Usually, we recommend up to six treatments around four weeks apart from each other. But most patients start to see results after around two or three sessions.

IPL has little to no side effects.

Yes. The differences made to your skin can not be reversed.

Absolutely. Our clinicians are very experienced with all the treatments we offer here at Define Clinic.

As is with many treatments, the cost of IPL can be different across patients depending on factors such as the condition of your skin, how much treatment you'll require and the surface area of skin that needs treating.

IPL treatment is a non-surgical, non- invasive treatment which involves no needles or injections either. We can also provide a numbing cream just in case, if you feel you want it.

No. The lasers have very limited power so there isn't any way they can actually damage your skin.

There are minimal side effects to IPL treatment. Usually, you can expect any redness or minor after effects to subside within 48 hours.