Underarm Odour? No Sweat
You don't have to suffer through hyperhidrosis and excessive sweating or feel the embarrassment of daily sweat patches and odour anymore.
miraDry can bring an end to the torment of being excessively self-aware by permanently eradicating sweat glands in the armpit.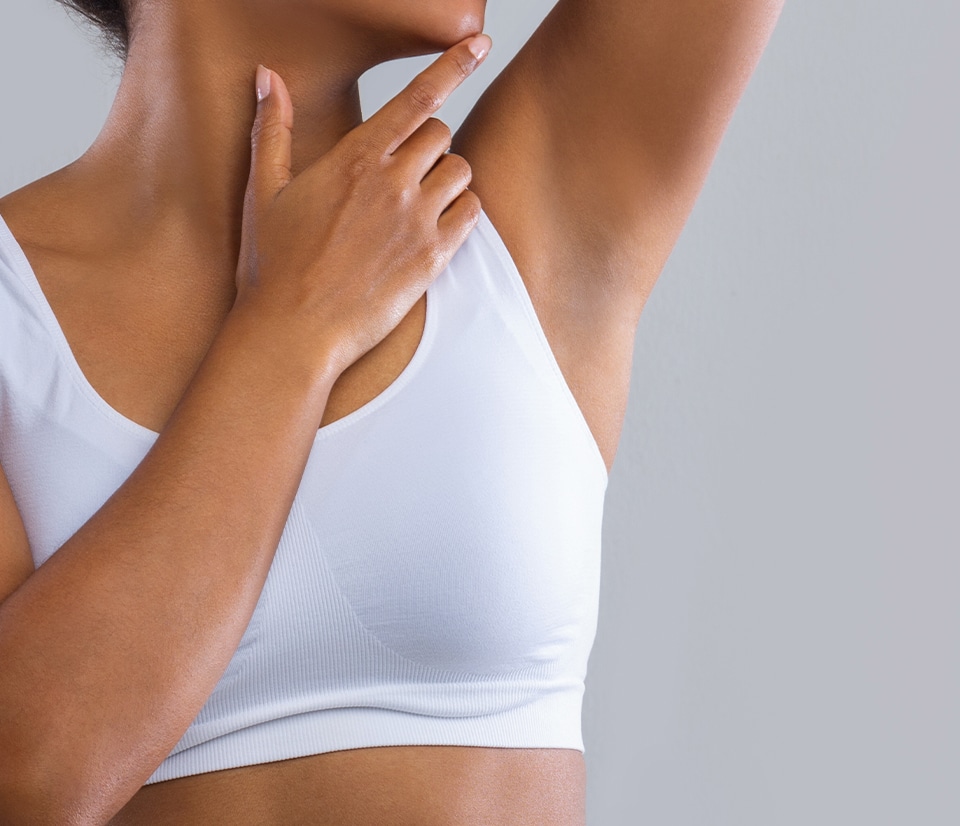 What is miraDry?
Our body needs to sweat – but not from our underarms.
Underarm sweat makes up just 2% of our bodies' overall perspiration. That means your body can cool down just as efficiently without sweating from your underarms.
miraDry uses high-tech thermal energy to adios underarm sweat glands altogether, so results are permanent.
The use of heatwaves to reach down below the skin is FDA approved as this treatment is kind to lymph nodes and surrounding cells.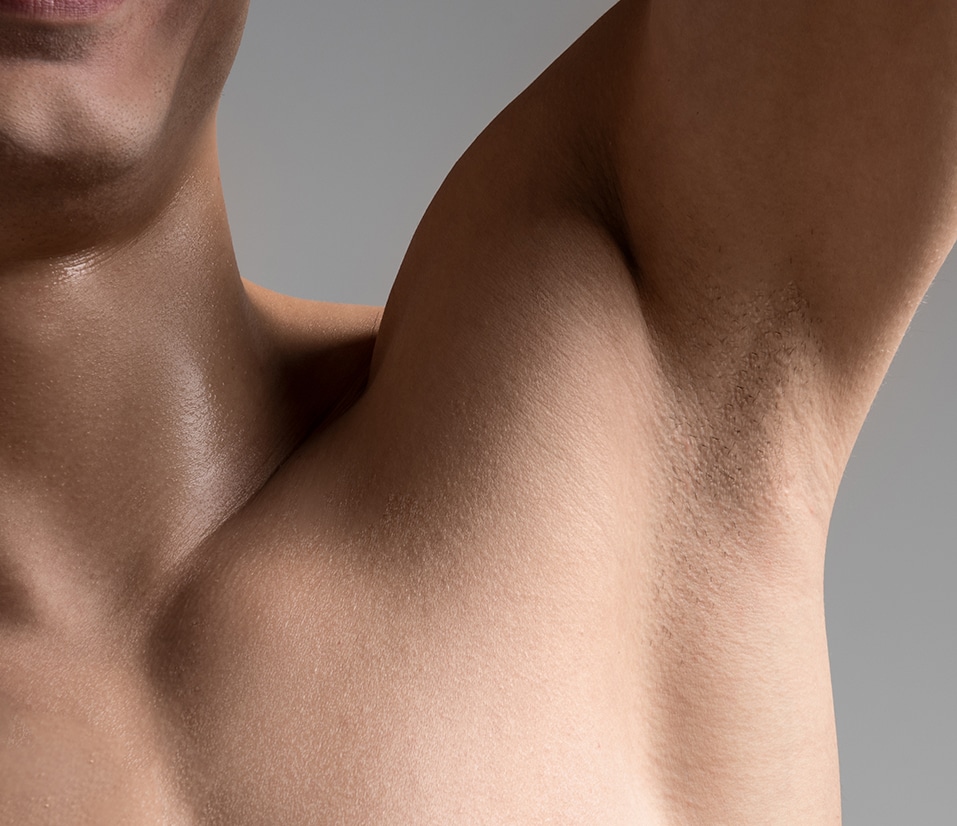 Numb it, Mark it, Treat it!
Dr Benji Dhillon will use a local anaesthetic to make sure your experience is a comfortable one.
Your underarm will be gently marked up with a temporary tattoo to guide us through the target points during treatment accurately. We'll use a purpose-made handpiece that allows us to reach your underarm easily.
From the handpiece, you'll feel a tiny amount of suction to make sure your skin is as close as it can be to the surface of the equipment for the best results.
Now, thermal energy works its magic. Diving underneath the surface of the skin, we deliver very low doses of thermal heat or microwaves to kill off sweat glands while cooling the skin at surface level. Each underarm should take no more than 25-30 minutes.
Up to 90% of people have said that their sweating has been reduced by 85% – removing sweat patches and odour altogether.
miraDry FAQs
miraDry is a fantastic non-invasive treatment available at the Define Clinic in London or Beaconsfield.
It's perfect for those who struggle with excessive underarm sweating and embarrassing odor. The procedure uses cutting-edge microwave technology to target and eliminate sweat glands in the underarm area.

This treatment has minimal downtime attached to the treatment. You can resume daily activities immediately after the procedure. However, you should avoid intense physical activity for around a week.

Patients will experience redness, tingling, tenderness, and itching in the area for a few days post-treatment. Ice packs and ibuprofen can help swelling and soreness.

One treatment is usually sufficient for an instant improvement and dramatic reduction in sweating. However, some patients may choose to opt for two treatments to get dual-action.

The three steps to stop your sweating for good:

1. Numb it! – Dr Dhillon will numb the underarm area using local anaesthetic

2. Mark it! – We will carefully measure your underarm areas to ensure we customise the treatment to your body.

3. Treat it! – The treatment is completely non-invasive and can take 25-30 mins per underarm. There may be a slight sensation of heat but should be pain free.

MiraDry treatments at Define Clinic cost £1895.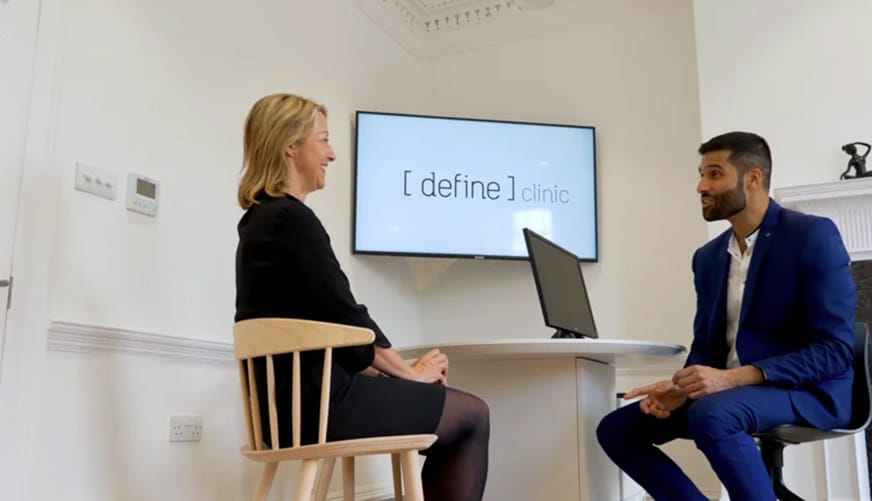 miraDry and you
Dr Dhillon on how you can benefit from miraDry in just four simple steps including a complimentary consultation with him.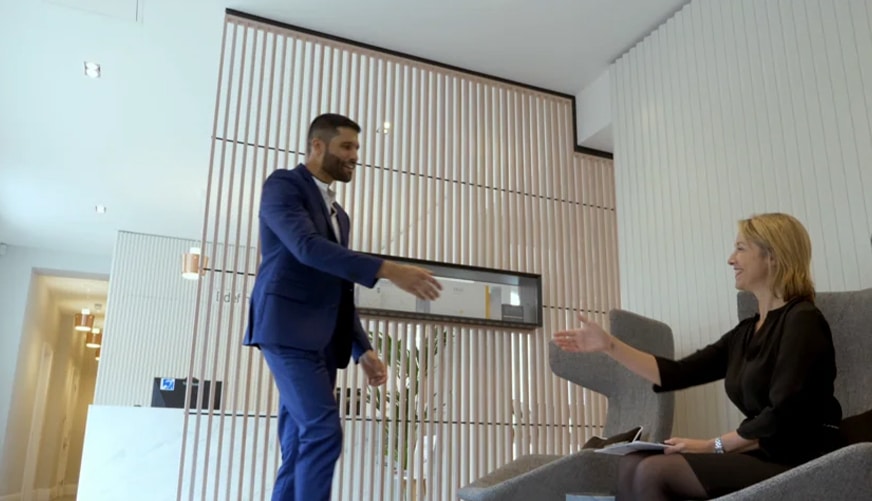 Be In The Know
Get access to all the information you need from our friendly team including treatment details, consultations and getting to the clinic.