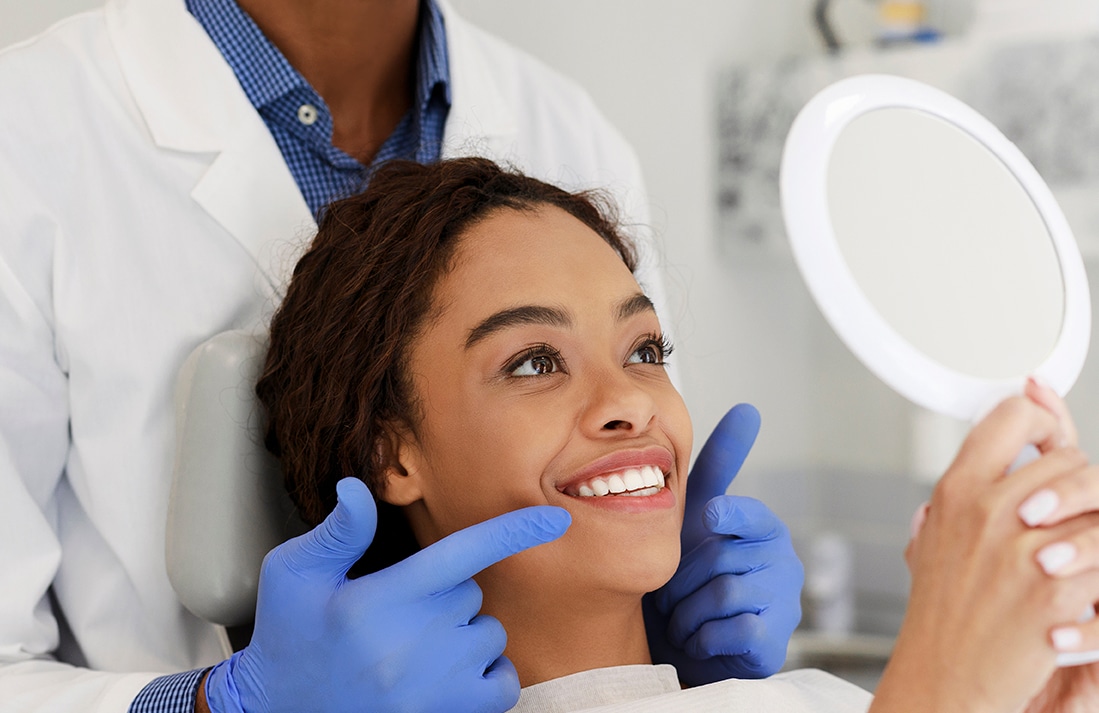 DENTISTRY
Crowns and Bridges
Restoring Your Smile With Crowns and Bridges
When faced with the problem of missing or damaged teeth, there are several prosthetic replacement options available. But if you want to maintain a natural appearance, crowns and bridges are the best solutions.
Your journey to restoring both the function and the look of your teeth will begin with your first consultation with Define Clinic's expert dental team. We'll examine your teeth, take images, and then provide you with realistic visual impressions of what your smile will look like if you choose treatment with us.
Using crowns or bridges, we can then provide you with prosthetics that will not only look just like your real teeth but will offer a sturdy bite.
Dental Crowns
A dental crown is a cap that can be placed on top of a damaged or decaying tooth. It can also be placed onto a dental implant, a titanium post that is anchored to your jaw. When used in conjunction with an implant, a crown completely replaces a missing tooth.
We'll make sure that your crown perfectly matches the appearance of its neighbouring teeth. Typically, ceramic and acrylic crowns provide the best match while retaining the durability you need to let you enjoy all of your favourite meals without worrying about chipping your new tooth.
We'll take impressions of your teeth so that we can perfectly craft a crown that fits you like it's always been in your mouth.
Once placed, as long as you practise good oral hygiene and regularly visit us for a checkup, your crown could last for your whole life.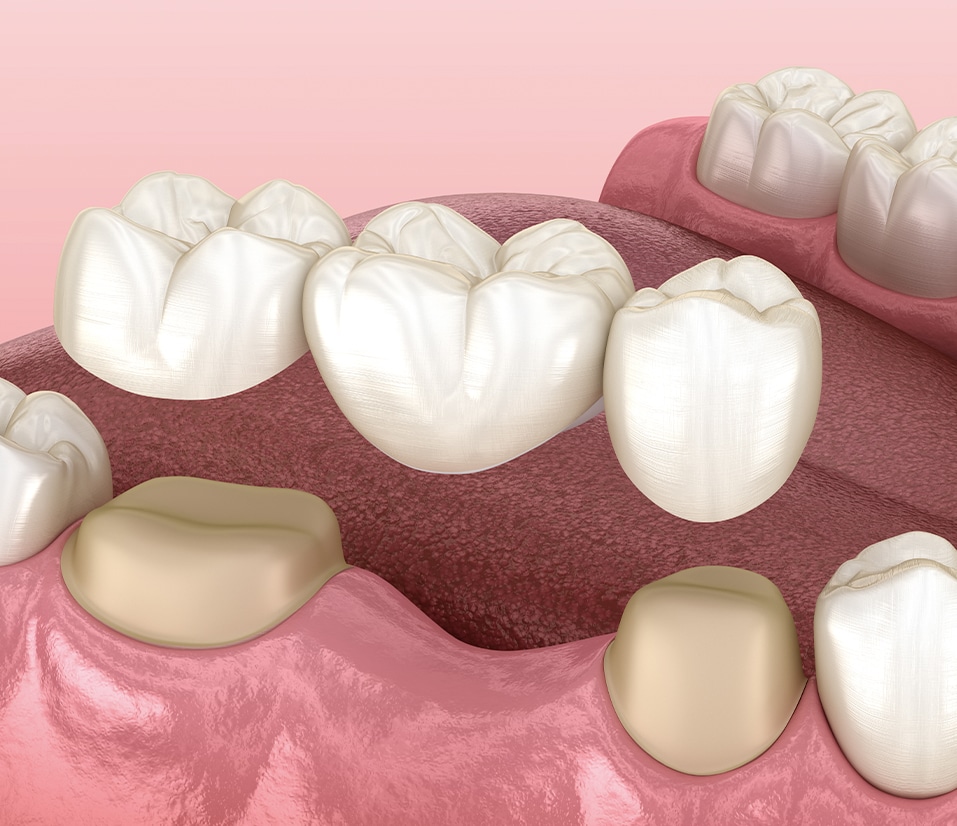 Dental Bridges
If you need one or more teeth replaced, dental bridges are a fantastic option. Bridges are durable and natural in their appearance and can last for your entire life if you take good care of them.
The procedure for placing dental bridges involves having two crowns placed on filed-down teeth or dental implants. These crowns will flank the area of loss, then, prosthetic teeth known as pontics will bridge the space between the two caps replacing the missing teeth.
Crowns and Bridges FAQs
We'll apply an anaesthetic before treatment, so you won't feel a thing.

We usually craft crowns and bridges from hard-wearing composite or porcelain. We love porcelain best because it looks just like natural tooth enamel.

As dentists, we want to preserve natural teeth whenever we can. Extracted teeth can leave you with gaps, which cause overcrowding and other orthodontic issues later on. Generally speaking, it's always better to have the tooth repaired with a crown than have it extracted.

Crowns and bridges from Define Clinic's Dr Alfonso Rao and team are designed to last a lifetime. They can be replaced if necessary and – of course – our team can always replace failed crown and bridge work you may have had elsewhere.
Book Your Consultation Today
Tooth loss can not only be a confidence killer, but it can also lead to tooth decay, gum disease, temporomandibular joint (TMJ) disorders, and it can cause your remaining teeth to turn and shift in the space.
Addressing the loss promptly with prosthodontic treatments such as crowns or bridges will help preserve your oral health. To find out more about how we can help, schedule a consultation with our friendly team of experts today.
Get in touch