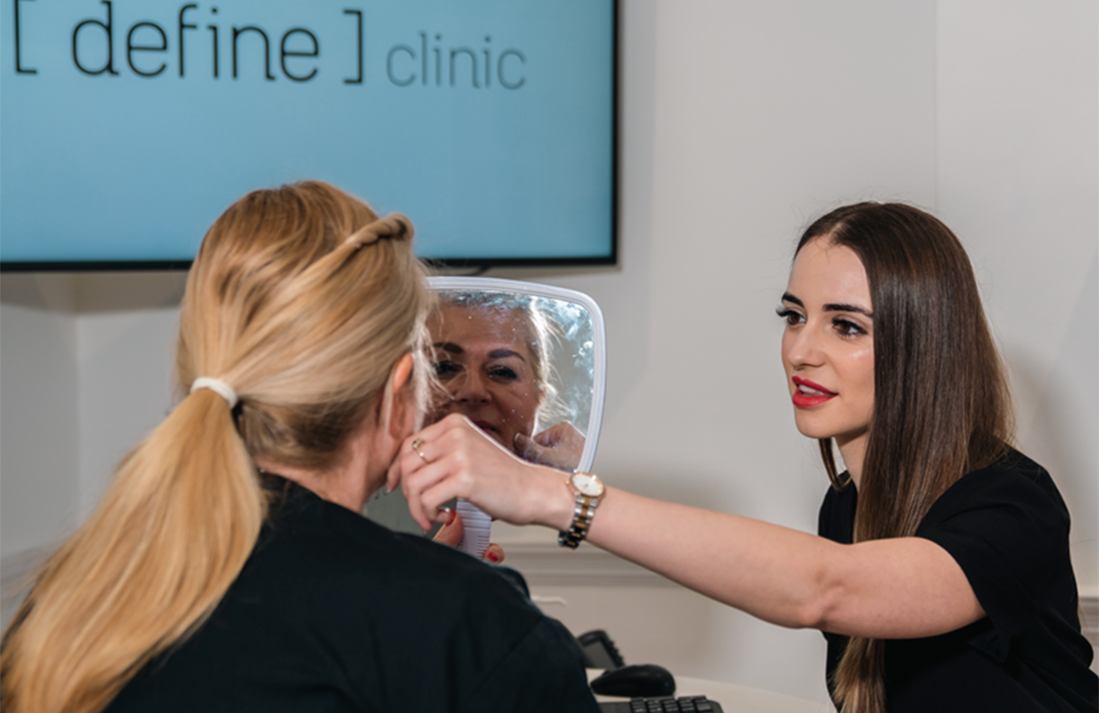 FACIAL AESTHETICS
Liquid Facelift
Elegant Solutions for Reversing the Signs of Ageing
Collagen is a protein that is vital for your skin health. As we age, collagen production starts to slow down and we naturally start to lose subcutaneous fat. This can leave us with wrinkles and sagging skin. You may still have your best years ahead of you, but lines on your face can make you feel otherwise.
At Define Clinic, we deliver treatments that allow you to feel who you truly are while restoring your youthful complexion and bringing back your confidence. Liquid facelifts allow you to achieve all of this.
Our expert facial aesthetics team led by Dr Benji Dhlilon are on hand to provide exceptional service as well as fast and noticeable results without pain or discomfort.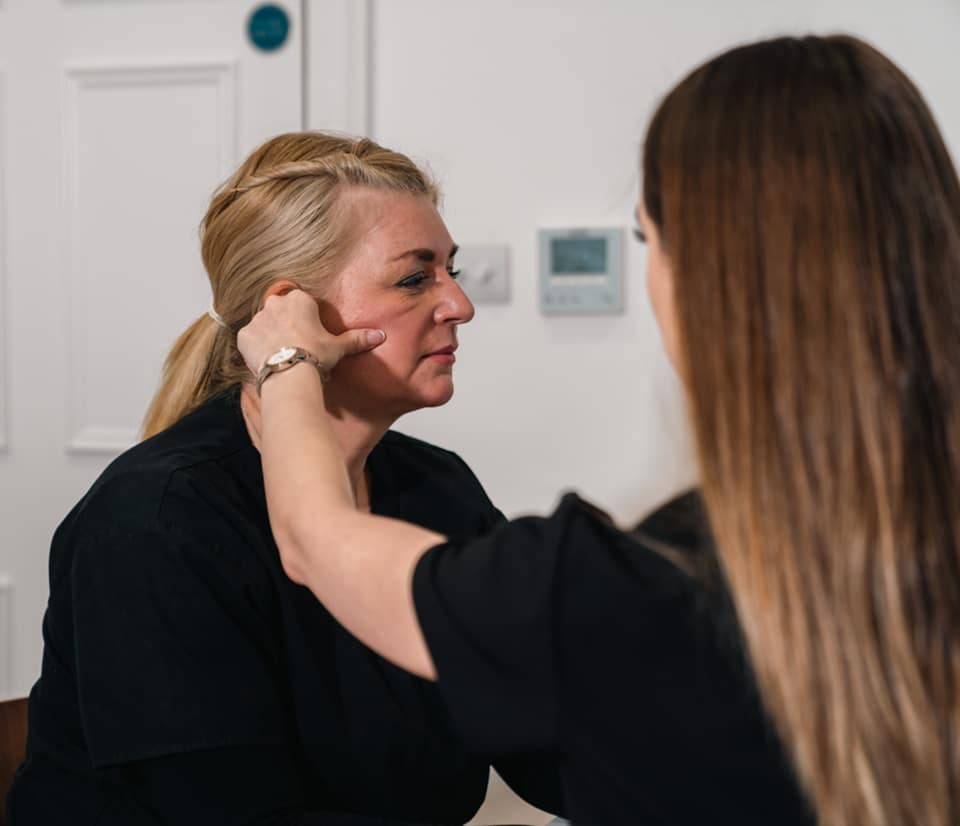 A Fully Customised Experience
Every face is truly unique, as such, every liquid facelift that we carry out is tailored specifically to your needs. We'll address the issues you have with your appearance, and to do this we'll target them with a combination of dermal fillers and anti-wrinkle injections.
Whether you're looking to restore contour, proportion, or volume, or would like to address creases or shadows, we'll take the time to understand your aesthetic enhancement goals and provide a bespoke liquid facelift to match.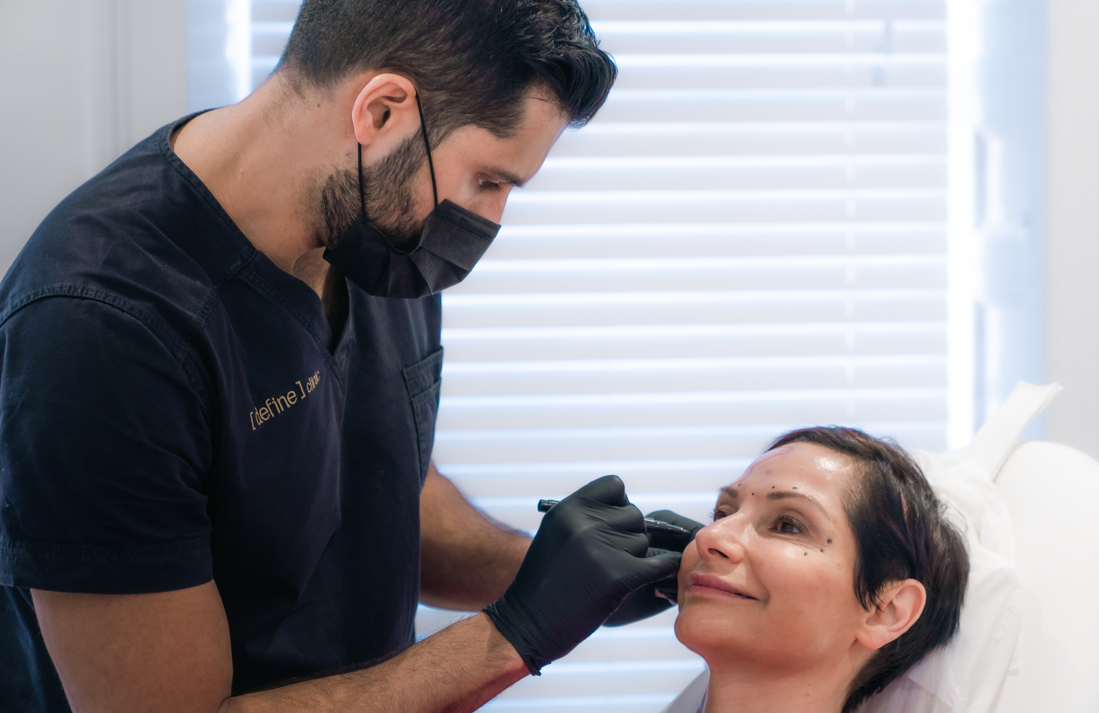 How Our Liquid Facelifts Work
The first step in delivering your liquid facelift treatment will be a consultation with Dr Benji Dhillion. This meeting will give you an opportunity to discuss what you'd like to achieve and to learn more about the processes we'll use.
Wherever collagen and elastin production has slowed causing loose or wrinkled skin, our expert team will safely inject the affected areas with natural proteins that tighten the skin and promote the creation of new collagen.
The results are noticeable soon after the treatment, and you won't need to consider getting top-up injections for a few months.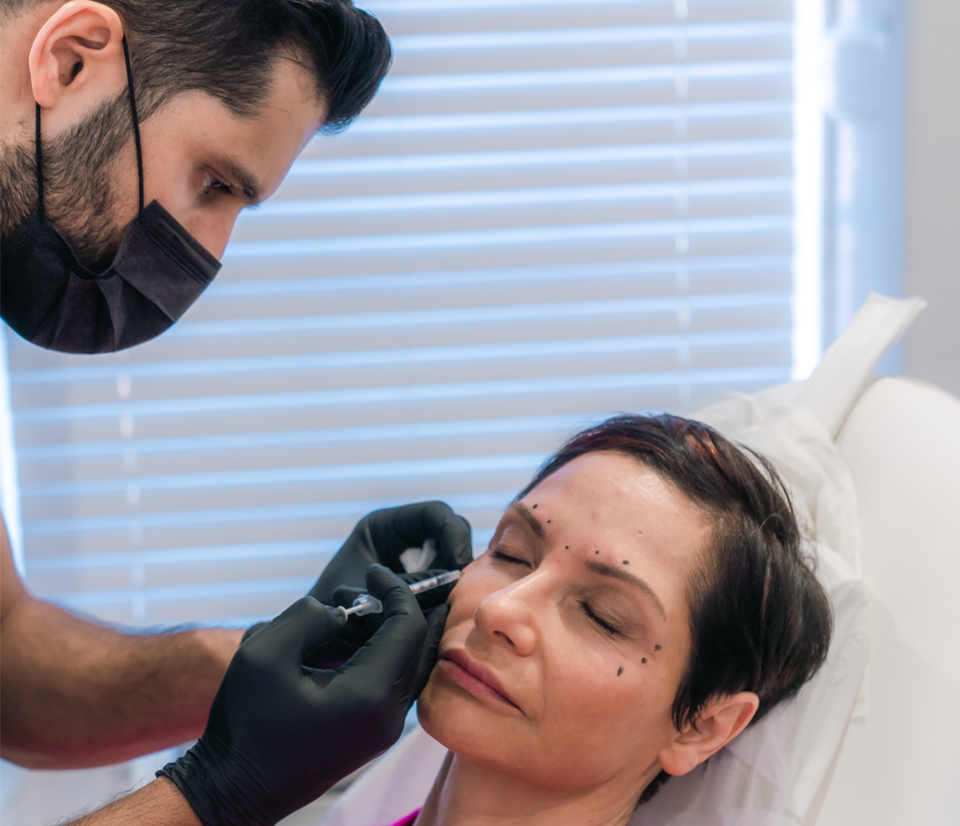 You're in Good Hands
We understand that you will have lots of questions about the liquid facelift treatments, and our facial aesthetic specialist will be able to talk you through everything you can expect during your time with us at Define Clinic.
Your treatment will be safe and non-invasive. After your treatment, you'll be able to go about your usual routine in no time, as there is very little recovery time needed with a liquid facelift.
Tell Us What You'd Like to See
We'd like to hear what you want to see every time you look in the mirror. Let us tailor the perfect treatment plan that matches all of your aesthetic needs.
If you're ready to learn how a liquid facelift can benefit you, arrange your consultation with Dr Benji Dhillon today.
Liquid Facelift FAQs
There is little to no downtime required for anti-wrinkle injection treatment, as it is an extremely safe procedure that does not need a recovery period. There is a minor risk of side effects, as with all procedures, including headache, pain, and flu-like illness. As the needles used to inject are so fine, any pain from the procedure is kept to a minimum.

The needle used for injecting is extremely fine. You'll feel a small prick, no worse than a blood test or vaccination, with no lasting pain. You can go right back to enjoying your day afterwards. Lots of Define Clinic patients call into the clinic to get treatment on a lunch break with time to spare for coffee.

The effects of the treatment take approximately 2-3 days to begin, and you can expect to see the full extent of the results around 10-14 days after the procedure.

At Define, we aim for natural, subtle results that allow the patient to retain facial movement, avoiding the dreaded and all-to common "frozen" effect. Your friends and family may notice that you look 'fresher' or 'well rested' but they will not think you look overdone or unnatural.

You should avoid lying down for a minimum of four hours post-treatment, and should refrain from taking painkillers such as aspirin, ibuprofen, or naproxen if possible to reduce the appearance of bruising. Likewise, strenuous activity such as exercise and makeup should be avoided for the first 12 hours.

For deeper lines and wrinkles, multiple sessions may be needed for optimal results. However, if you wish to never have treatment after your first session, once the effects have worn off you will look just like you did before.