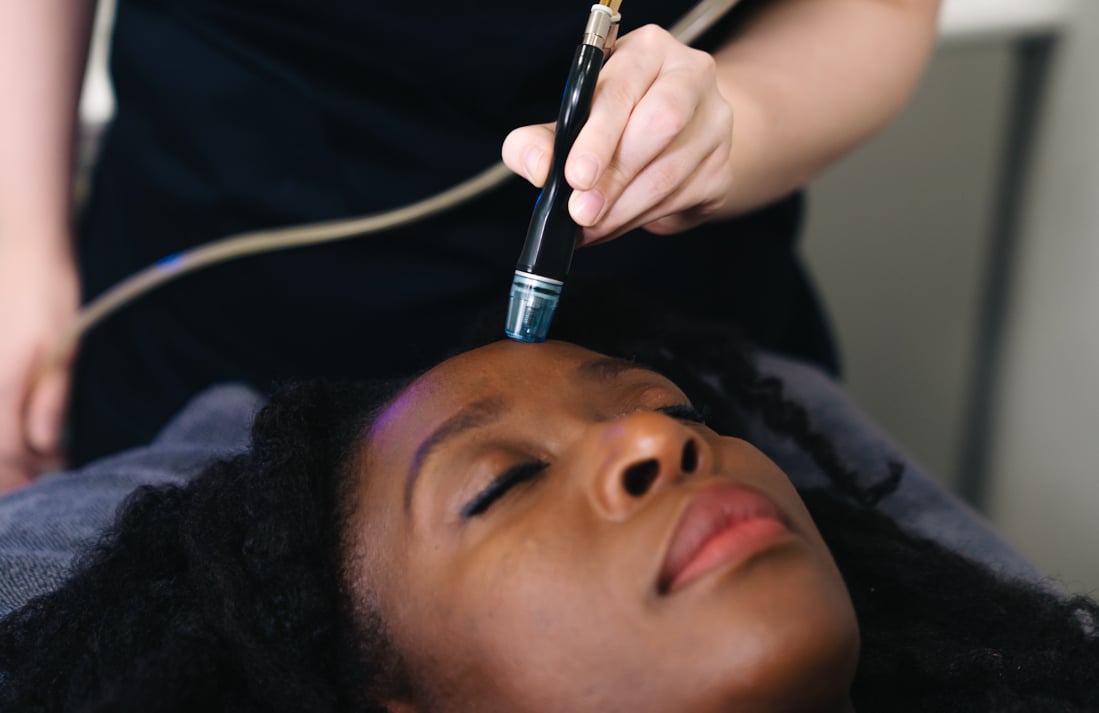 SKIN REJUVENATION
DEFINE FACIALS
The Ultimate in Feel-Good Care for Skin
Define Clinic has developed a combination package of skin care treatments to improve the quality of your skin and tackle unwanted blemishes.
Led by industry-leading cosmetic surgeon Dr Benji Dhillon, Define Facials give you glowing, enhanced and replenished skin.
These highly effective treatments combine microneedling, prescription skincare treatments IPL, dermal infusion and more to give you and your skin the ultimate reinvigoration experience.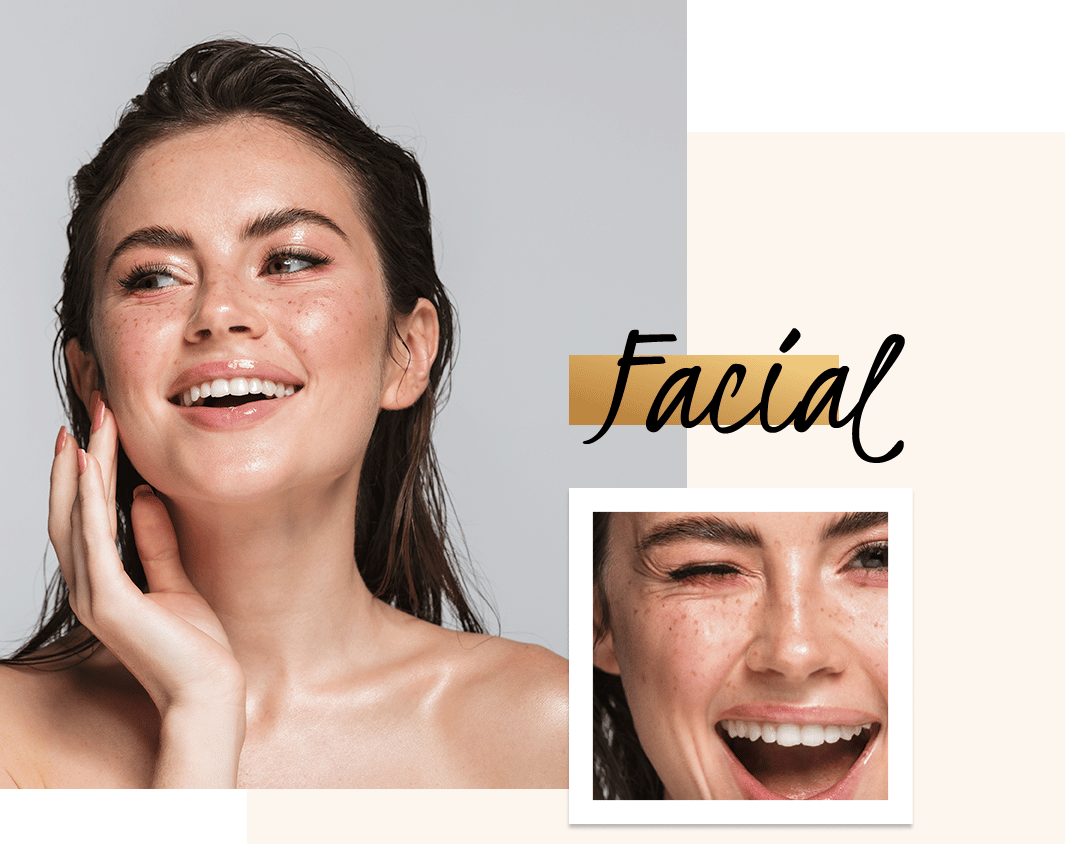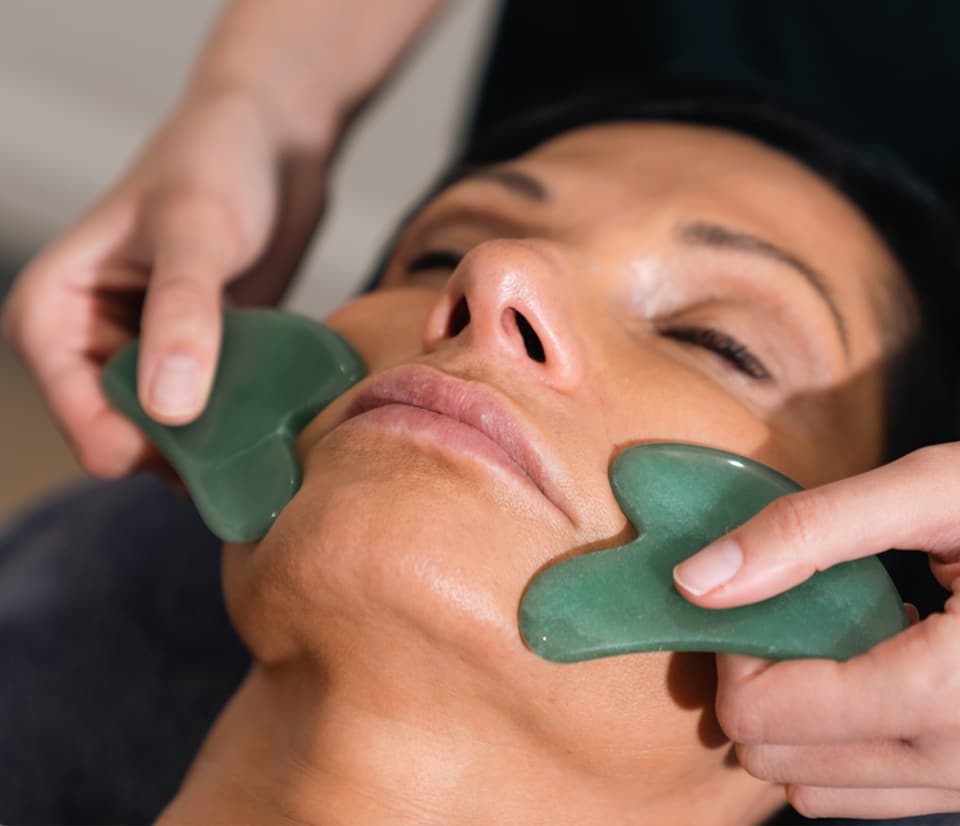 Define Fusion
60 minutes – £135
Define Fusion uses the ancient Chinese Gua Sha massage technique using warmed jade stones to promote healing and circulation in the skin. The massage is followed by a Dermal Infusion and collagen mask to unblock pores, exfoliate dead skin and infuse it with a revitalising serum.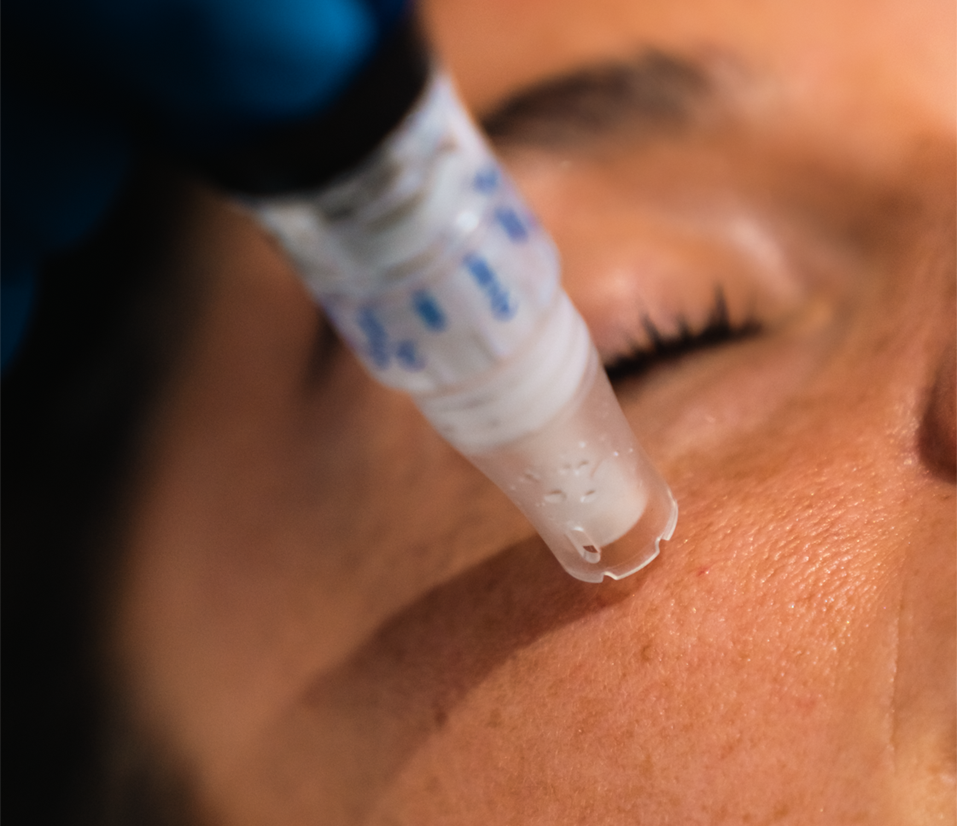 Define Micro Medical
1 hour 45 mins – £295
A deep cleanse and exfoliation prepare the skin to gain enhanced benefits from Microneedling. This is an excellent technique for dealing with a host of conditions, from congested skin and wrinkles to scarring and pigmentation. A relaxing sheet mask then soothes and comforts the skin.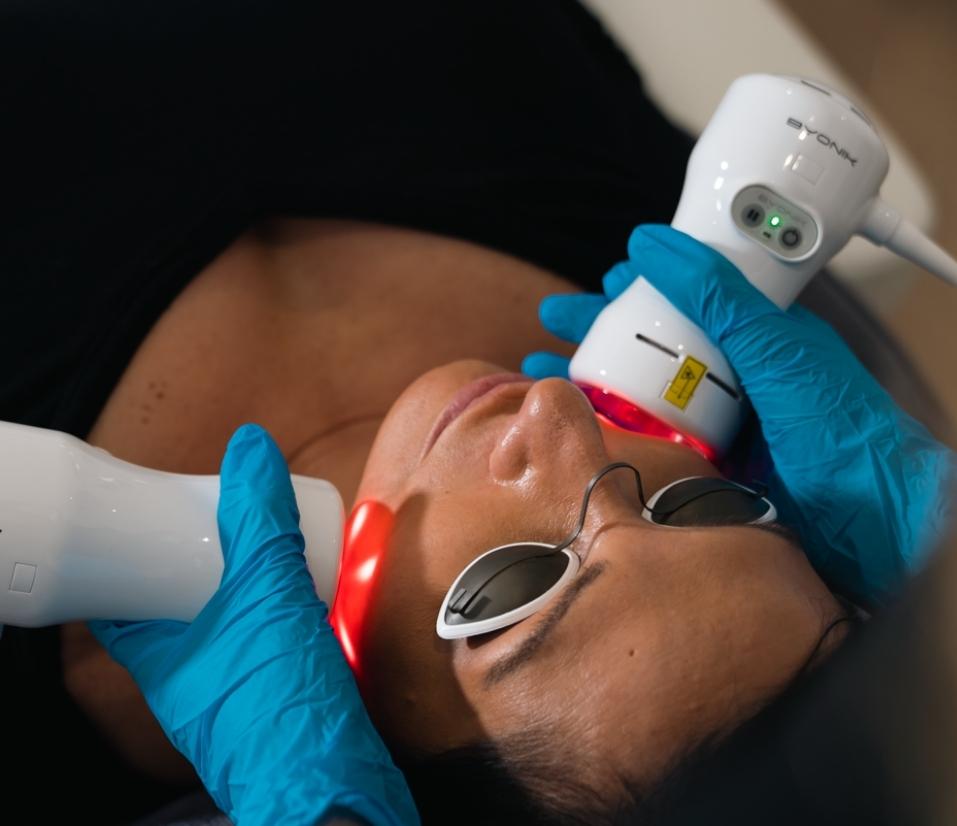 Byonik Cellular Facial
£220
The patented BYONIK treatment method stimulates cellular processes and introduces special formulas of hyaluronic gels with antioxidants into the skin. The elastin can move more freely, the skin is smoothened, moisturised intensively, volume is increased, and contours become more defined.
FAQs
As a treatment, Define Fusion Facial© has a multitude of benefits for the skin. At Define Clinic, we utilise Define Fusion Facial© as a treatment for fine lines and wrinkles, dull and tired skin, hyperpigmentation, sun damage, dry skin, controlling oil production, congested skin and blocked pores, acne, improving the skin's texture and more.

Define Fusion Facial© can be personalised for your skin via the serums used, which is why it is such a versatile option for addressing a wide range of skin concerns.

During the procedure, a controlled vacuum pressure is used to pull the skin into a chamber in the patented handpiece, where the exfoliation process begins. During exfoliation, the skin's natural healing phase is kick-started. This helps renew skin that looks dull and tired, but can have a negative impact on its ability to allow serums to penetrate the surface.

During Define Fusion Facial©, the period of time between exfoliation and serum application is drastically shortened, being simultaneous, and serums are infused into the skin at precisely the right moment for maximum benefits.

Whilst the skin may appear flushed and red immediately following the procedure, this is usually temporary. As a non-invasive treatment, there is no downtime.

A course of treatment is usually required for the best results, usually spaced around 2 weeks apart, though patients may notice an immediate improvement in their skin. The effects of the treatment will become more evident in the days following the procedure.
Ready for Your Define Facial?
Contact our team today to refresh and rejuvenate with a facial from Dr Benji Dhillon and Define Clinic.
Get in touch