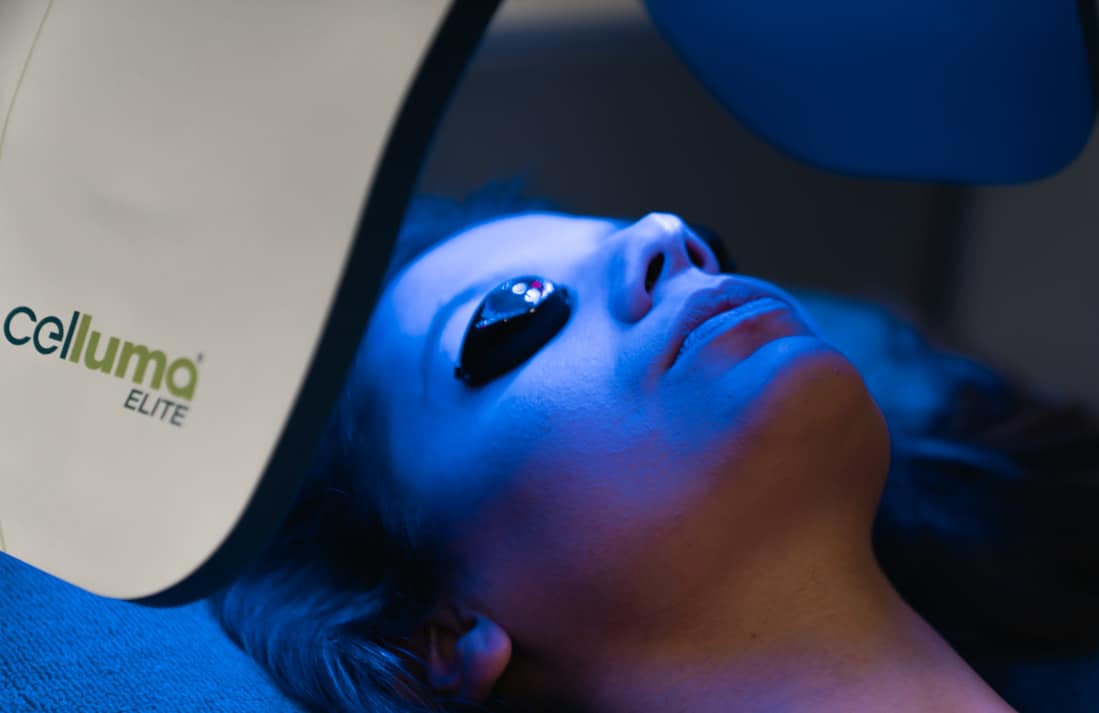 SKIN REJUVENATION
Celluma LED Light Therapy
Show Your Skin the Light
Celluma LED light therapy is a non-invasive treatment method that uses low-level light therapy (LLLT) to improve various skin conditions and promote overall skin health. The Celluma device consists of a panel of LED lights that emit specific wavelengths of light to target different skin concerns.
Skin conditions By boosting your immune function, Celluma LED provides pain relief as well as helping you heal from acne, dermatitis, eczema, acne, psoriasis and more.
Using low-level light therapy (LLLT) Celluma LED targets problem skin and leaves complexions refreshed and reinvigorated.
At Define, we can produce varying results depending on the current condition of your skin. Our experts will decide what the best plan of action for you is and will carefully select the right settings on our advanced machines to bring you the best results.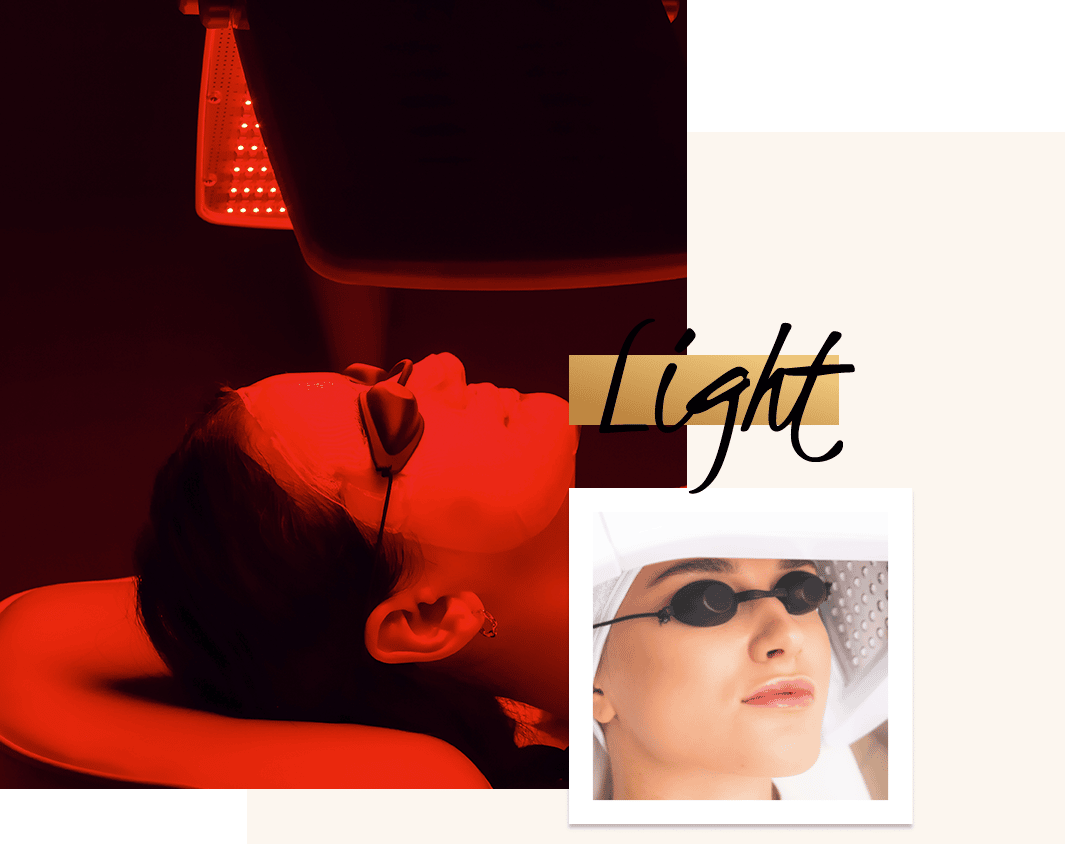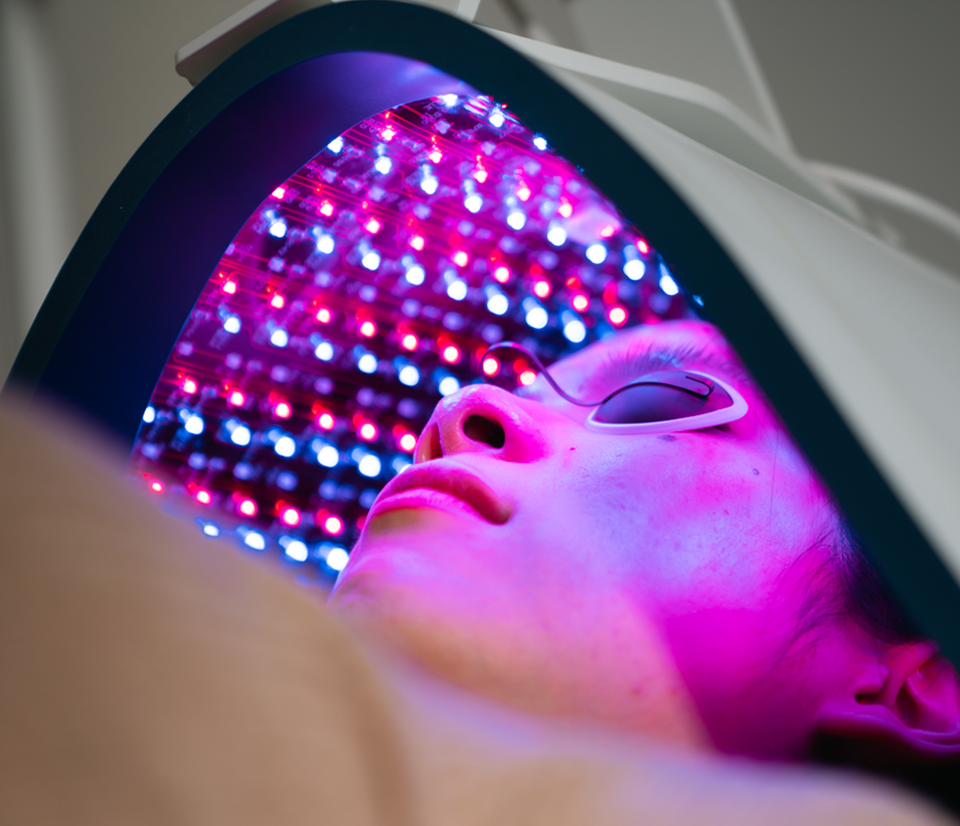 Full-Spectrum Rejuvenation
Celluma LED can target several skin problems at once using blue, yellow and red LED light.
Blue Light
Kills harmful bacteria in the skin to reduce acne, inflammation and other conditions.
Red Light
Replenishes and refreshes skin. Red light also encourages hair growth and stimulates the body's natural healing response.
Yellow Light
The highest setting of LED light treats acne and other skin problems. Yellow light also improves blood circulation and eases muscles and joint pain.
LED Light Therapy for
Acne and acne scarring
Psoriasis
Wounds
Eczema
Scarring
Hair loss
Pain relief
Celluma FAQs
Celluma can treat a multitude of conditions such as healing wounds, acne, eczema, scars, hair loss and psoriasis.

Most patients notice a difference in their skin within one treatment. Over time, the skin's natural repair processes are stimulated, and the appearance of the skin will improve. However, a course of more than one treatment may be necessary to achieve the desired results.

Each treatment usually lasts around 10 minutes. Though, it may take a little longer if we're treating acne. Before the procedure, we'll remove any makeup. Then a timed programme delivers the LED light wavelengths to the skin. You can lie down and relax whilst the treatment takes place.

Celluma is suitable for treating a wide range of conditions, and patients of all skin types can benefit from the procedure. If you have a specific skin condition, contact us today to book your consultation and find out if you're eligible for treatment with Celluma LED.

Celluma LED treatment is non-invasive and pain-free, and there is no downtime associated with the procedure.

Celluma treatment at Define Clinic starts from £195.
Revive Your Skin and Confidence
Contact Define Clinic today if you think you could benefit from Celluma treatment. Don't hesitate to give yourself the skin you deserve.
Get in touch