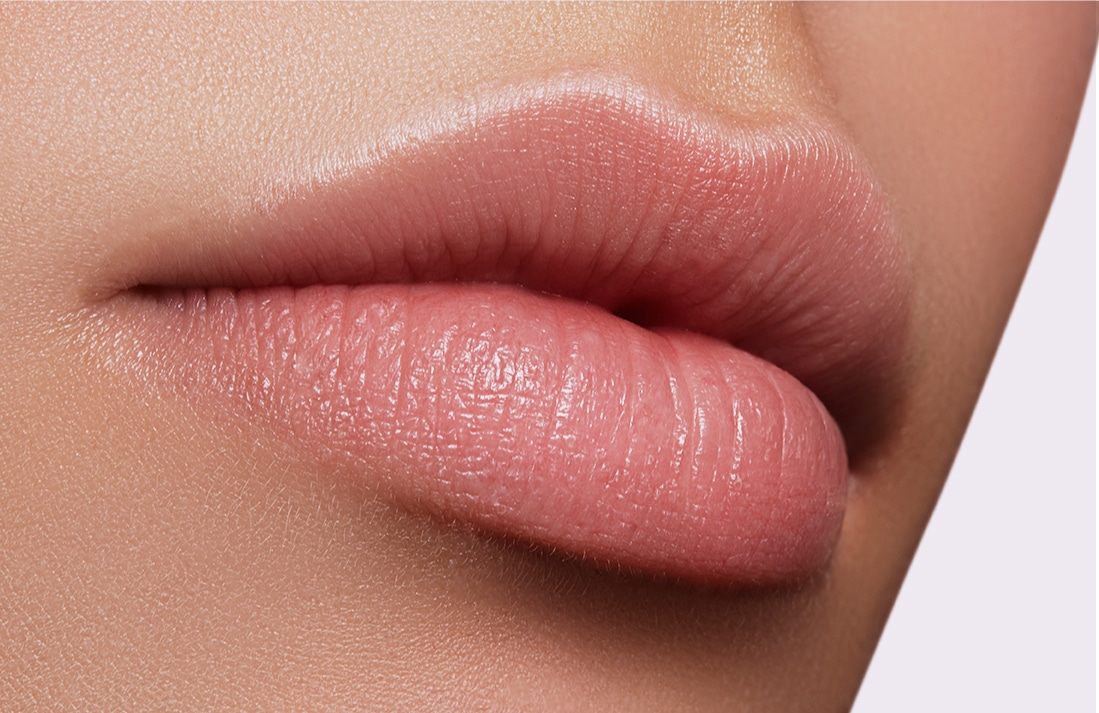 FACIAL AESTHETICS
Lip Enhancement
We Love Luscious Lips
At Define Clinic, we believe nothing should get in the way of flawless, kissable aesthetics.
Define Clinic medical director and cosmetic surgeon, Dr Benji Dhillon has hand-selected a range of some of the most advanced dermal fillers to help bring back lost definition and volume to lips.
If you're considering dermal lip fillers, you'll be in great hands. Benji has led clinical studies into hyaluronic (HA) fillers with leading producers Teoxane and Allergan, and also trains fellow professionals on the secret of his signature subtle results.
And thanks to Benji's advanced whole-of-face assessment protocol, you can expect to receive nothing but natural-looking lip augmentation with none of the 'overdone' look often associated with treatment.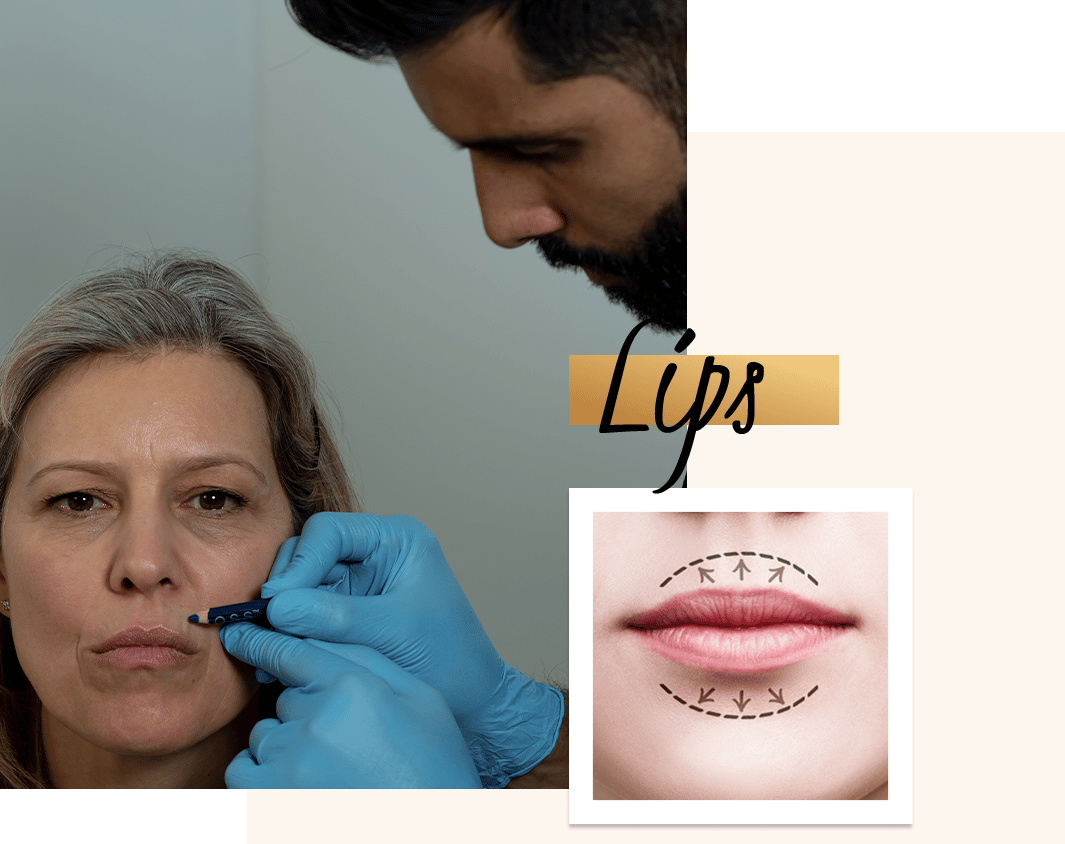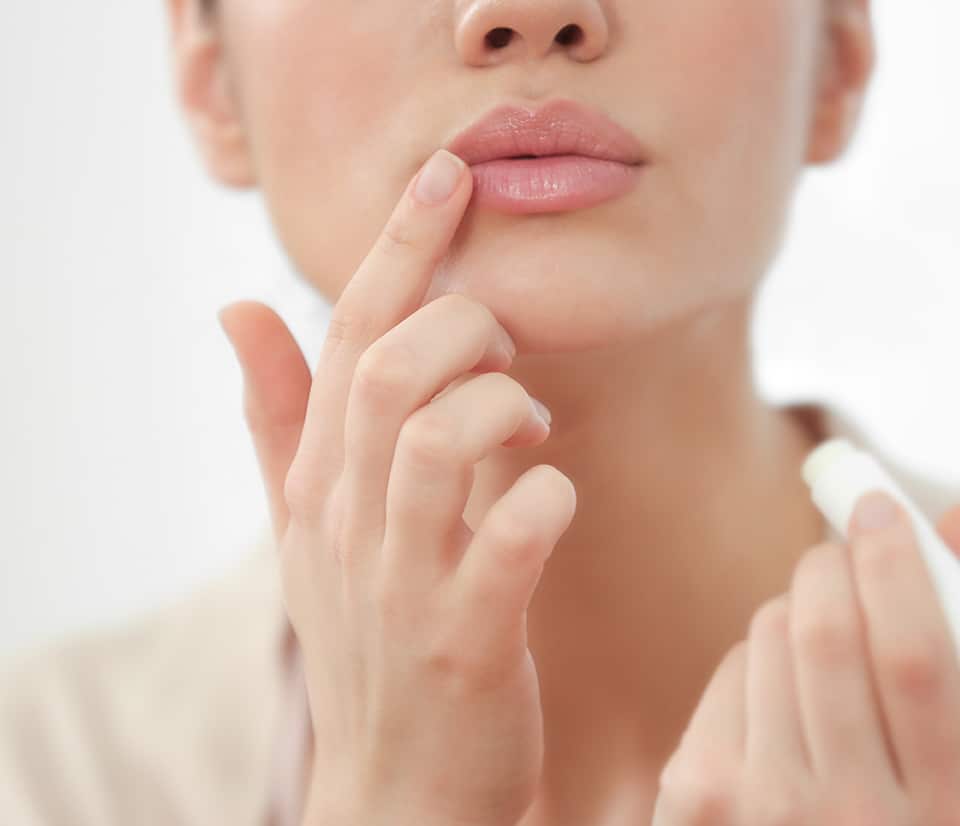 Defined with Heart
As collagen depletes over the years, lips lose volume and take on a much thinner appearance.
Dermal lip fillers are a quick and relatively painless procedure that effectively replaces collagen and other of our body's youth-giving properties with body-safe hyaluronic acid (HA).
When expertly placed by aesthetics leader Dr Benji Dhillon, fillers restore lips' youthful volume and heart contours.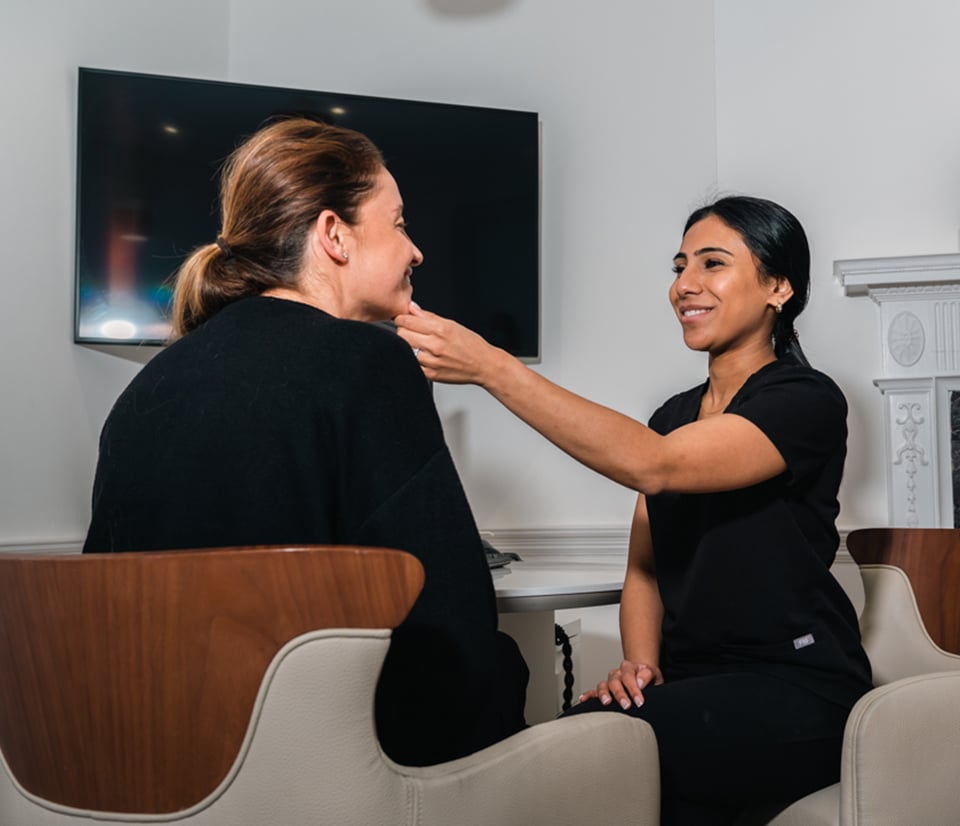 What's Involved?
Like all aesthetic treatments, lip augmentation begins with Benji's advanced assessment and consultation. In this process, he uses digital photography to assess the lips' aesthetics in conjunction with the whole face. At this stage, you'll also have the chance to discuss in detail the effects you'd like to achieve.
For lip augmentation, Benji works only with leading fillers designed to give stunning, long-lasting results and backed by mountains of rigorous research.
During the procedure, Benji applies a gentle topical anaesthetic for your comfort before delivering the fillers by a needle to one or more areas around the lips. It's a quick and relatively painless process with little downtime.
Dermal Lip Filler FAQs
You can resume going about your day straight after leaving the clinic, although we recommend avoiding strenuous activities and exercise for at least 12 hours. You should also avoid applying makeup and stay away from hot environments like saunas and steam rooms for a while. Some patients experience mild bruising or swelling after treatment, but this usually subsides within a day.

Not at all. Our lead clinician Dr Benji Dhillon has a reputation for achieving some of the most understated and natural results around.

Dermal lip fillers generally last from six months to a year. They're not permanent and it's safe to top up regularly to maintain results.