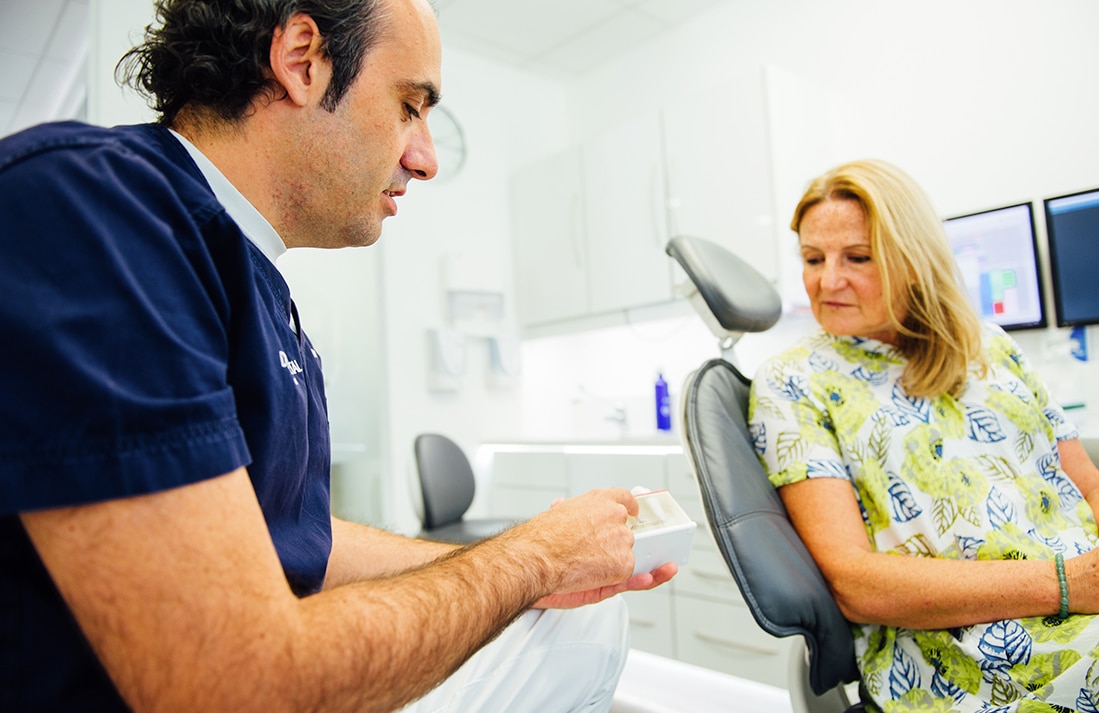 DENTISTRY
Dental Implants & Same Day Teeth
An Elegant and Effective Solution for Damaged or Missing Teeth
Not only can damaged and missing teeth affect your smile, but they can also cause problems to your oral health and have an effect on your ability to chew.
Where a tooth is damaged or missing, plaque, tartar, and tooth decay all become greater risks as bacteria finds a home in the hard-to-reach gaps. Restoring the structure and function of your teeth becomes as important as improving the aesthetics of your smile.
Dental implants are widely used in both restorative and cosmetic dentistry to great effect. Providing the appearance and function of your natural teeth, dental implants are virtually indistinguishable replacements that offer strength and rigidity while looking amazing.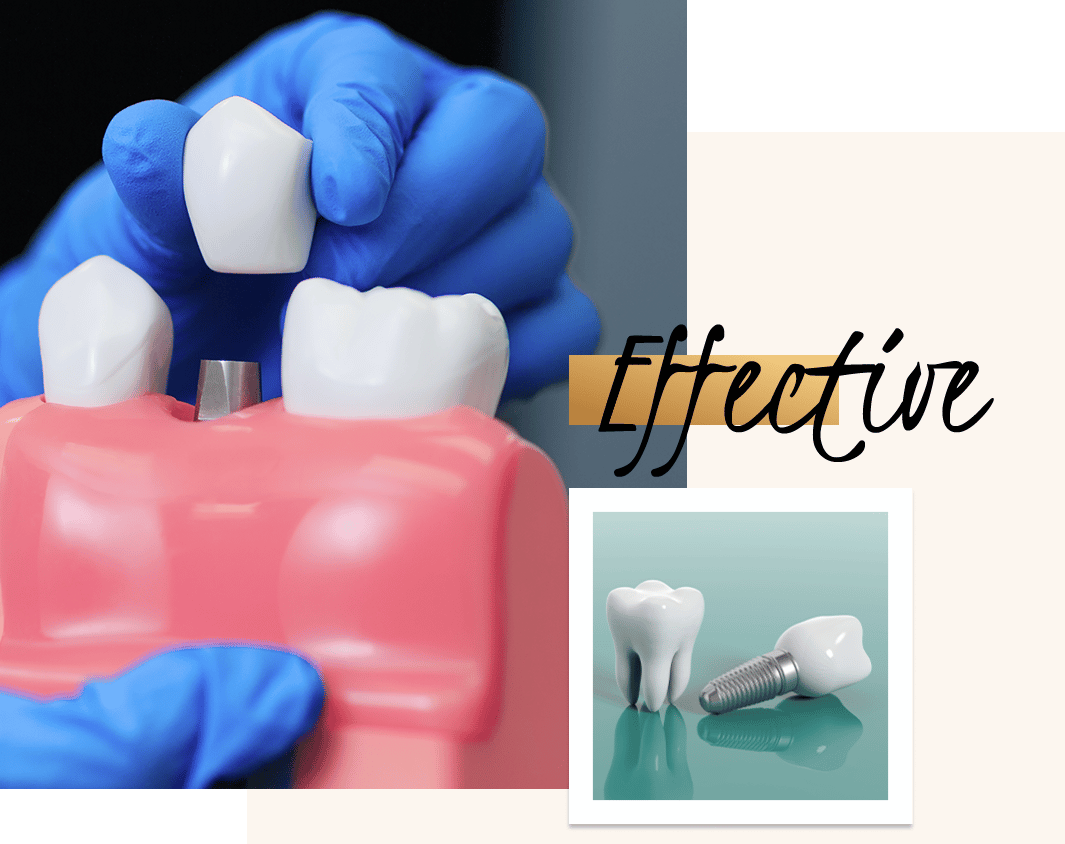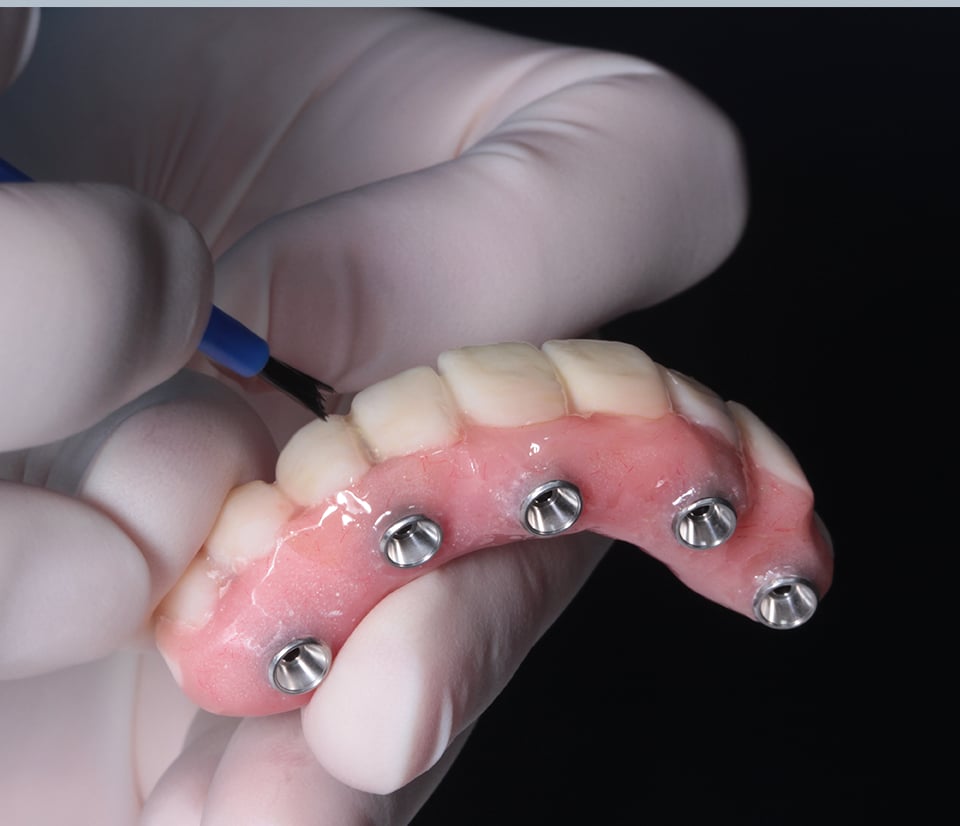 How Do Dental Implants Work?
Using a small titanium post that is anchored to your jawbone, dental implants serve to replace the natural root of a tooth.
Once in place and securely fused to your jaw, the implant will be capped off using a realistic dental crown or bridge that perfectly matches the colour and shape of your teeth.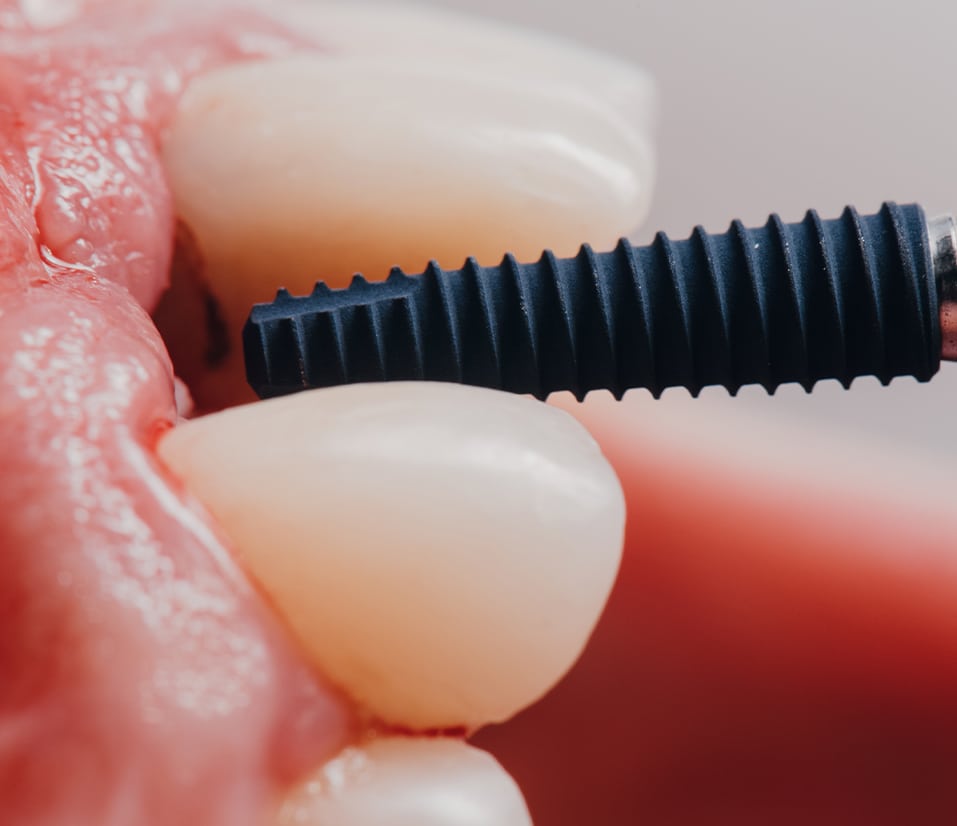 Dental Implants
by Dr Alfonso Rao
Here at Define Clinic, we're proud to offer dental implants expertly placed by Dr Alfonso Rao.
Dr Rao is a well-renowned trainer and educator working in the field of implantology. Not only this, but he is also a brand ambassador and key opinion leader for dental technology companies such as Strauman, Geitlich, and NSK.
An expert in sinus lift and bone grafting surgery, Dr Rao can even help you if you have a depleted jaw bone. Even complex makeovers and issues surrounding front teeth trauma can be effortlessly addressed.
In the hands of the award-winning dentist and member of the Association of Dental Implantology, Dr Rao, you'll get the best standard of care throughout the entirety of your implant procedure.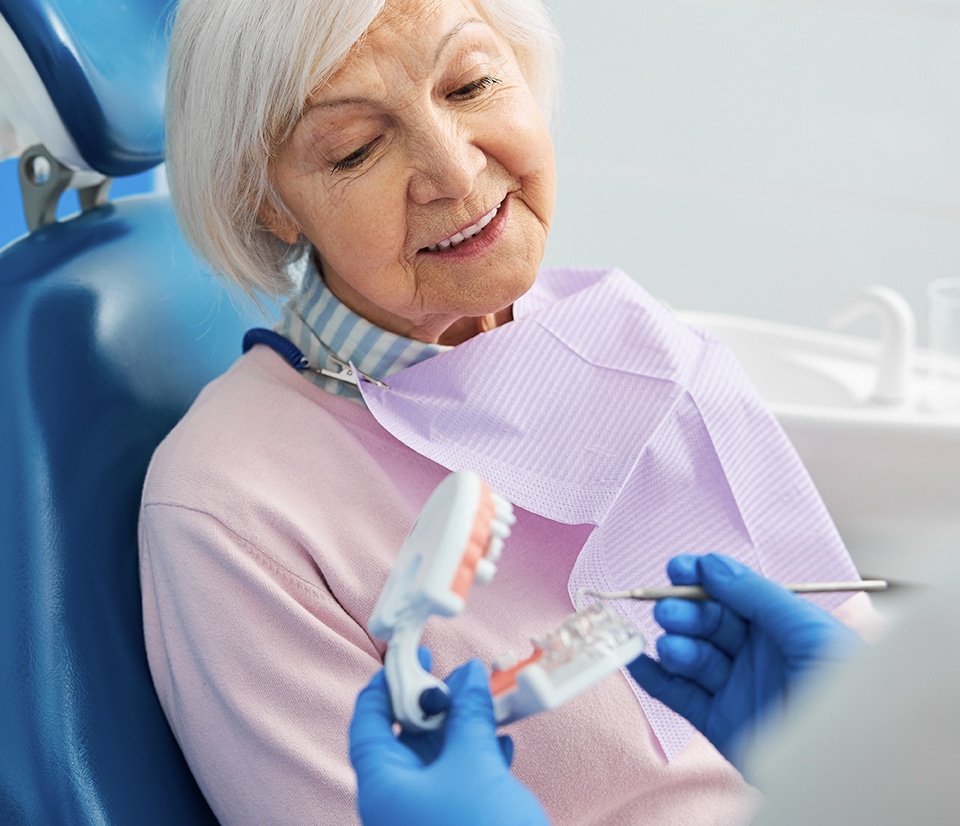 Same Day Teeth
While traditionally, dental implants can take several months to be fully placed, we're able to offer groundbreaking Same Day Teeth, or All-On-4 implants in just one sitting.
Dental implants generally involve a considerable amount of downtime while your jaw heals. With All-On-4 implants, you could have anything up to a full row of teeth replaced all at once.
Using just four well-positioned implants, it is possible to hold an entire row of teeth. This revolutionary prosthodontic technique allows you to eat, smile, and talk with confidence knowing that your new teeth are fixed steadily in position.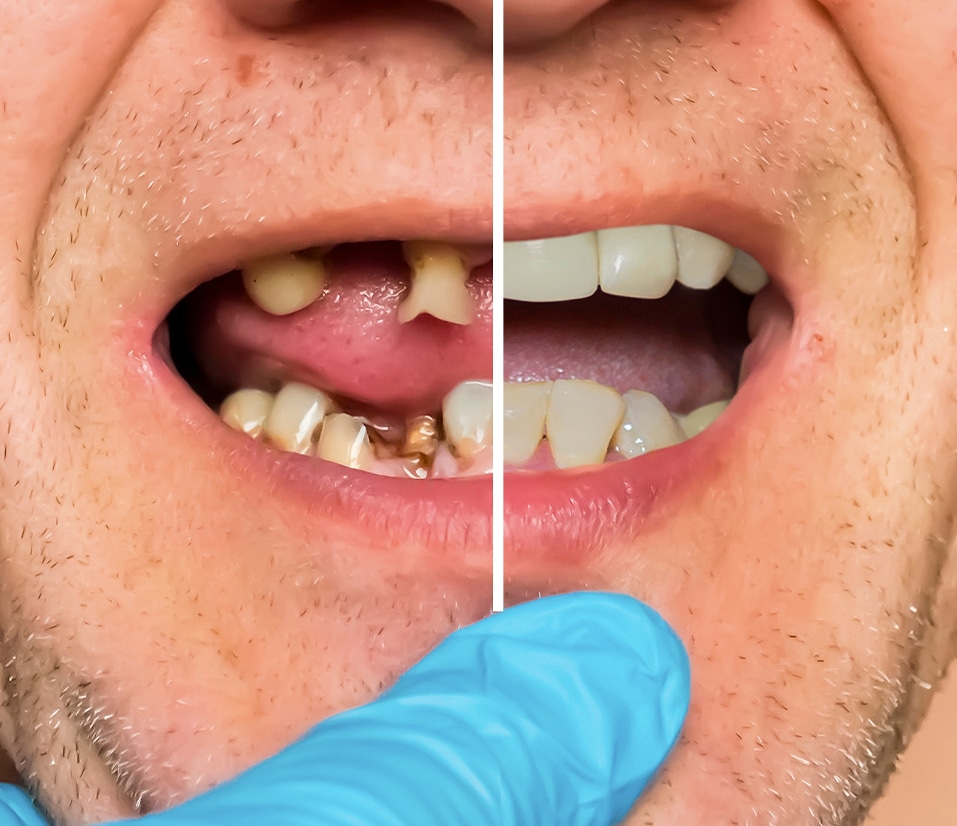 Are You a Suitable Candidate for Dental Implants?
Dental implants are a life-changing treatment option, however, they are not suited to everyone. Some patients may require a bone graft where the density of the jaw is an issue.
When we take initial images of your teeth and jaw, we'll be able to assess the quality of your jaw to ensure suitable density for the implant to take root in.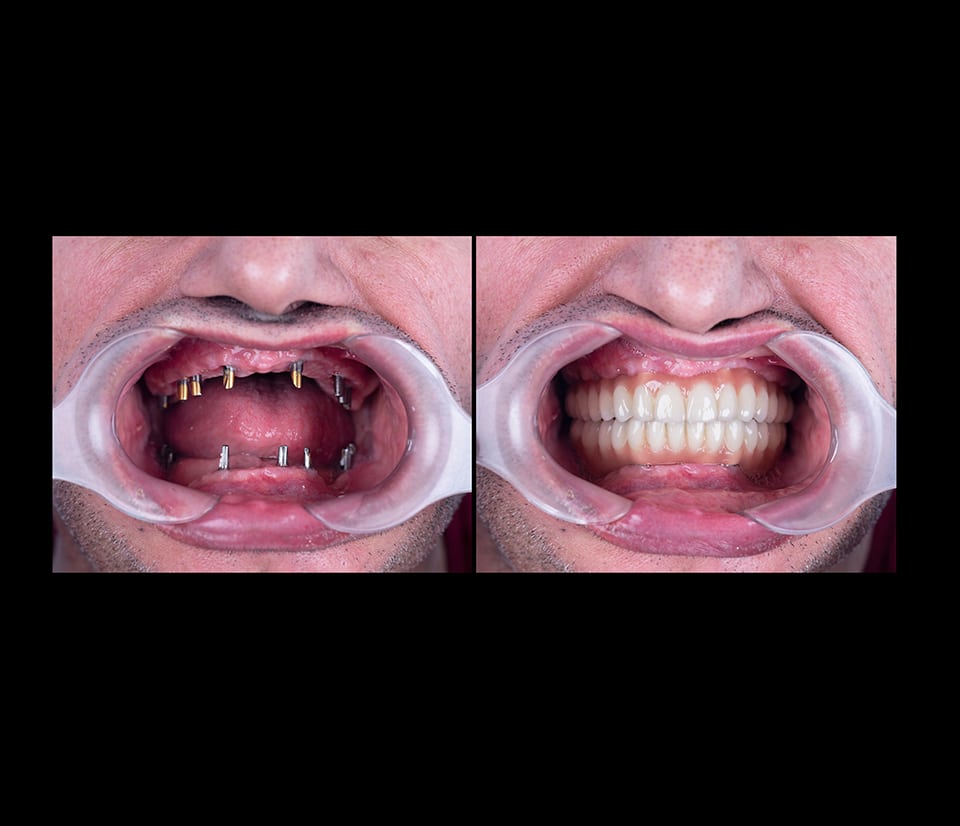 Enjoy Life-Changing Results
Dental implants and Same Day Teeth are procedures that will dramatically improve the function and look of your teeth. Many people find that the results make a meaningful difference to both their life and confidence.
If you want to enjoy the benefits of dental implants and would like to find out whether you're a suitable candidate, get in touch today to arrange your consultation with Dr Alfonso Rao and the rest of the implant team here at Define Clinic.
Say Hello to a Brand New Smile
To learn more about the fantastic benefits of Implants & Same Day Teeth, or to find out whether you're a suitable candidate, book your consultation now.
Get in touch