A New You
Over the course of your life, your skin can start to sag on your face and across your entire body. This may affect your confidence and you may feel unable to enjoy life the way that you want to.
At Define Clinic, we believe in helping you make your life your own again by restoring your confidence and your natural beauty.
To ensure we achieve this goal, we're proud to offer Exilis – a state-of-the-art rejuvenation therapy combining ultrasound and radio-frequency technology to tighten the skin and reduce wrinkles. Exilis is perfect for reducing sagging, fighting cellulite and combating excess fat throughout the face and body.
Using radiofrequency and ultrasound, our cosmetic surgeon, Dr Benji Dhillon, will expertly improve the laxity of your skin helping you achieve naturally youthful beauty.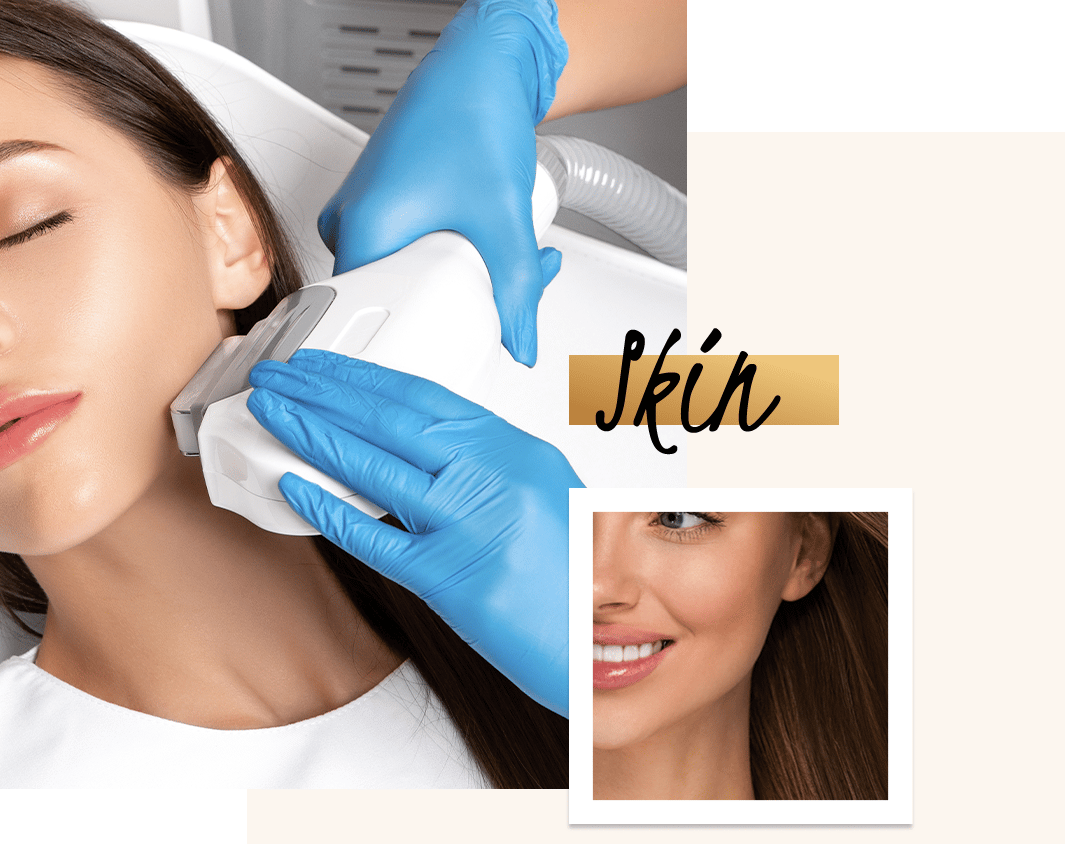 Tighter Skin and Fewer Wrinkles
Wrinkles naturally appear in the skin as the years go by. This is caused by collagen and elastin in the dermis breaking down. Too much exposure to the sun, dehydration, smoking, as well as poor diet, can all contribute to wrinkles and saggy skin.
Wherever wrinkles or lines appear on your face or body, we can address these with Exilis. During the treatment, we'll use a computer-controlled device that will be guided over the affected skin.
The collagen network in your skin will be stimulated and strengthened, providing improved skin texture and laxity. This results in noticeably tighter skin with fewer wrinkles.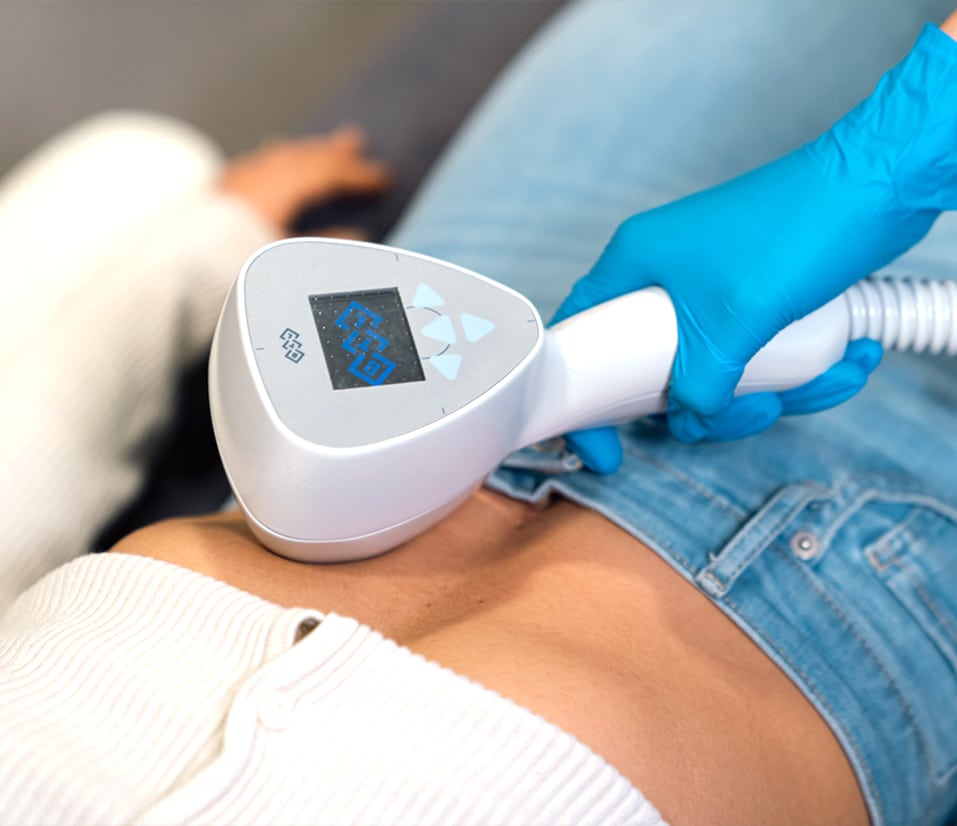 Pain-Free and Non-Invasive
Exilis provides excellent skin tightening benefits without the need for surgery. Because of the non-invasive nature of the treatment, recovery time is minimal and you'll experience all of the associated rewards without any pain.
With this revolutionary treatment, Dr Benji Dhillon will ensure you're perfectly comfortable at all times. There are no needles, there is no need for anaesthesia, and you'll be able to go about your life again straight after your treatment.
During the treatment, you'll feel a warming feeling while the deep layers of your skin are targeted. The intelligent computer system will monitor skin temperature and automatically eliminate any peaks in energy, preventing any discomfort.
Due to the nature of the treatment, side effects are minimal and any redness or swelling will subside within a few days. Exilis is a safe, popular, and effective treatment option that has been tested in extensive clinical trials.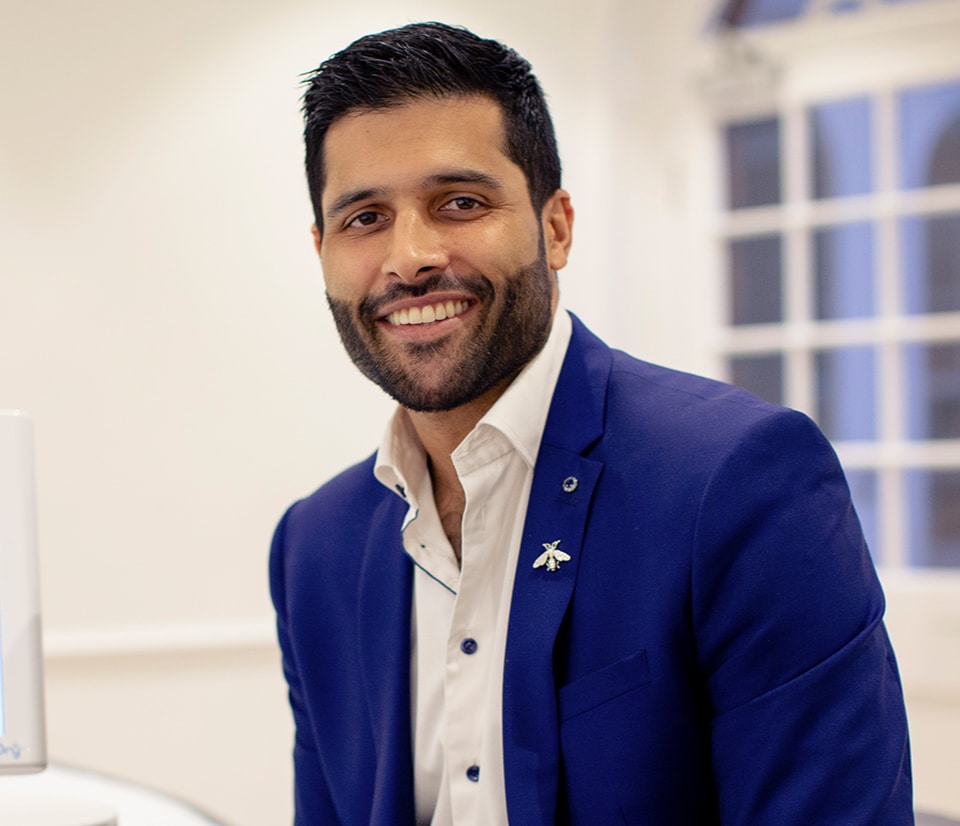 A Treatment Option for Everyone
One of the great things about Exilis is that it's a suitable treatment option for everyone aged between 25-70, regardless of BMI or skin type. Through this treatment, you'll be able to postpone or even completely eliminate the need for surgery.
Thanks to the precise nature of the device used to deliver Exilis treatment, virtually any area on your face or body can be addressed.
Treatment sessions are relatively short, and you'll start to see results after just a few appointments. During your initial consultation, Dr Benji Dhillon will be able to recommend specifically how many sessions you'll need to see the desired results.
Typically, four to six sessions will be all that you'll require. To ensure continued results, we recommend coming back for a top-up treatment after a few months.
Exilis FAQs
Though some patients may notice a lifting effect immediately after treatment, Exilis stimulates the production of collagen, so full results will not be evident until time has been taken for collage resources to build in the skin. This can take three to six months, while the skin is lifted gradually.

Results from Exilis can last over a year, depending on individual patients. Regular touch-up treatments will help keep the skin producing new collagen and extend the longevity of results.

Exilis treatment tends to last between 60 and 90 minutes, depending on the areas treated. Patients may experience a slight redness afterwards, though this should subside within a few hours. Some patients may experience swelling, tingling, or tenderness, though this is short-lived. Any potential side effects will be explained to you at your consultation.

There is no downtime, and everyday activities may be resumed immediately. Additionally, unlike lasers, you can have this procedure with a tan or enjoy the sun immediately afterwards.
Are You Ready to Experience Exilis?
If you're looking to reduce wrinkles or saggy skin, Exilis is an effective and non-invasive treatment that allows you to find your confidence again.
To learn more about its benefits and how it works, book your consultation with Dr Benji Dhillion today.
Get in touch