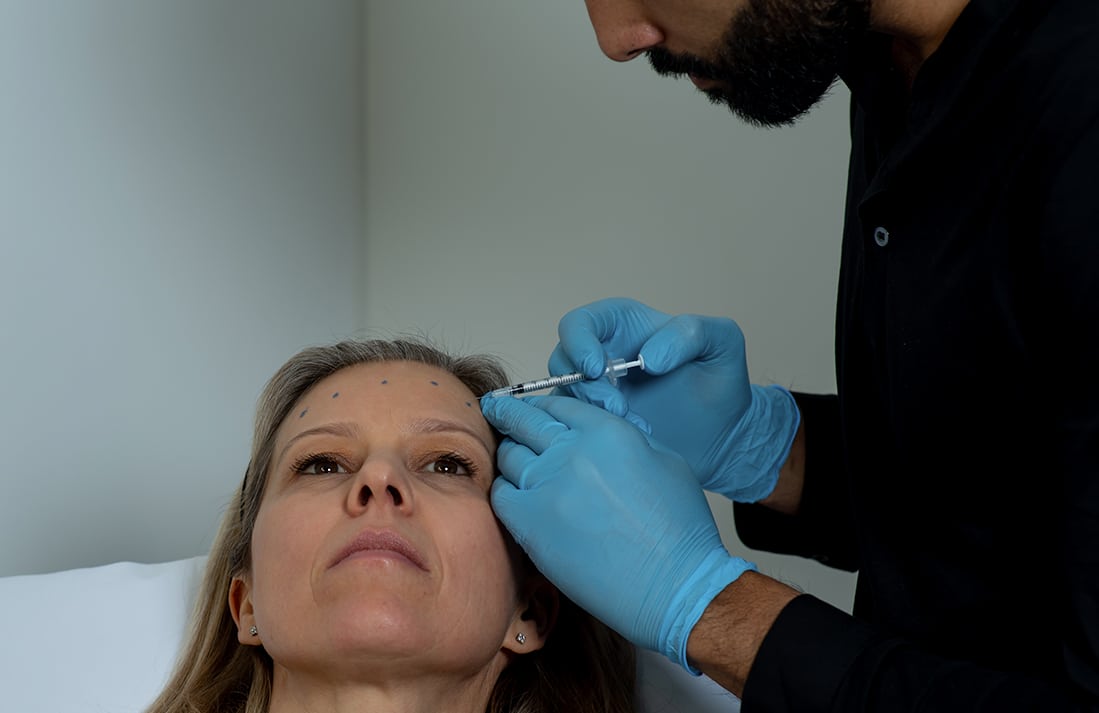 FACIAL AESTHETICS
Dermal Fillers
Help Your Skin Bounce Back
When fellow professionals want to learn advanced filler techniques or have treatment themselves, they turn to Define Clinic's Dr Benji Dhillon.
As clinical director of Allergan, Benji led several clinical studies into hyaluronic acid (HA) fillers. He now passes on his expertise and unique workflow as a leading aesthetics trainer.
His signature whole-of-face planning and treatment protocol has helped earn him a reputation as one of the field's most precise injectors. It places him firmly among the world's most skilled practitioners.
But it's the results that count. And here you can expect flawless yet understated rejuvenation, free from the usual tell-tale signs of treatment.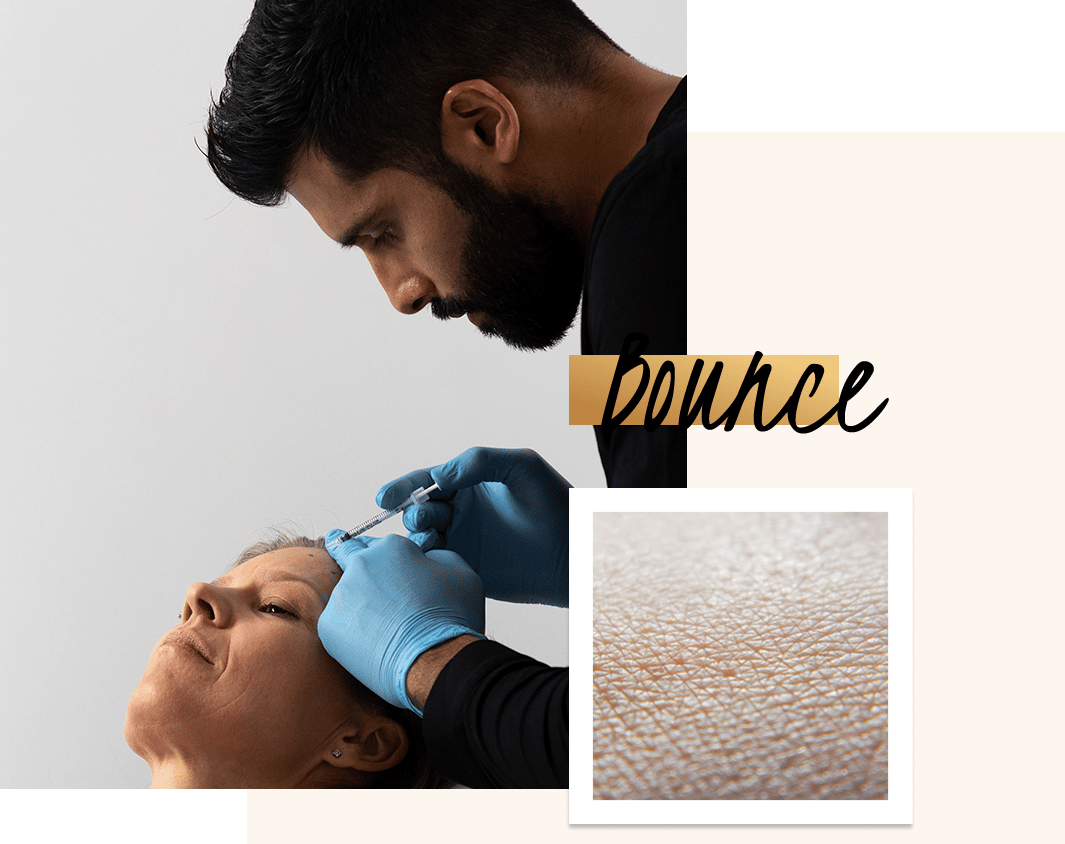 Our Dermal Filler Treatments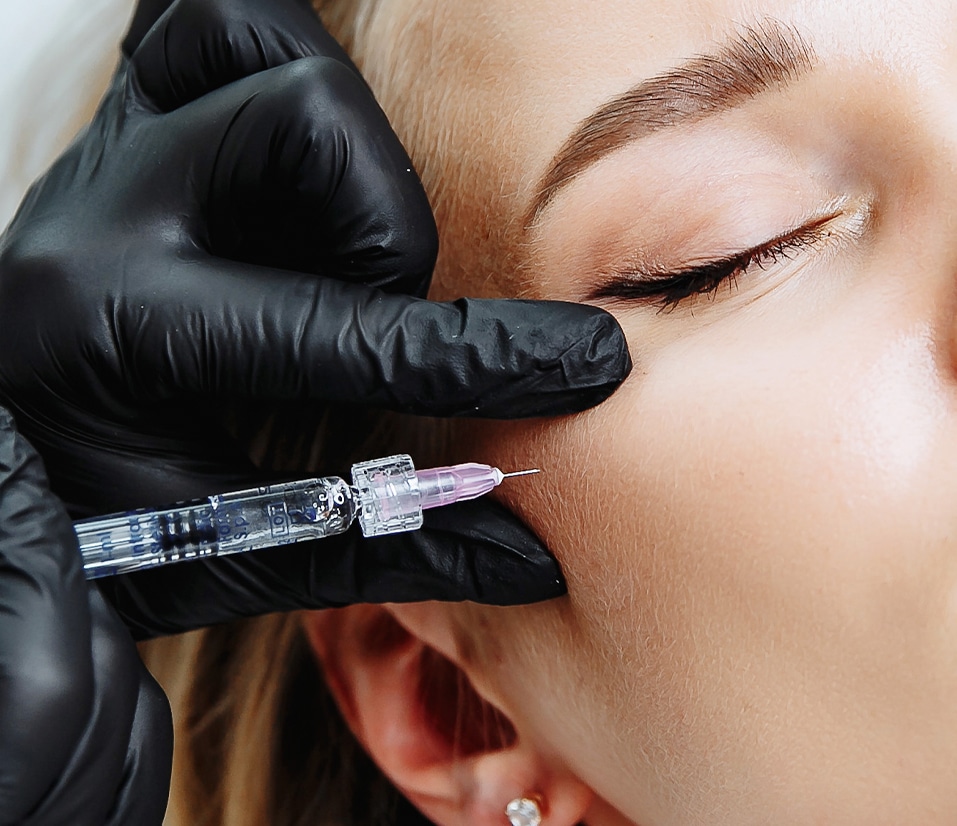 The Science of Fillers
The slowing of collagen and hyaluronic acid production as we age is one of life's little inevitabilities. Along with other components, both give the skin its natural elasticity and volume. Their depletion as we age is a significant cause of sagging, sallow skin and fold formation.
Dermal fillers is the name given to the wide range of injectable treatments which take the place of naturally occurring hyaluronic acid in lifting and volumising skin.
HA fillers are commonly used to restore definition to the cheeks and restore youthful kiss contours to the lips. They're effective against wrinkles wherever on the face you may find them and can also be used to fantastic effect on the neck and hands.
At Define Clinic, HA is also the wonder ingredient in Dr Benji Dhillon's signature non-surgical rhinoplasty in which fillers smooth the contours and reduce bumps on the nose.
What's Involved?
Like all aesthetic treatments, fillers aren't a one-size-fits-all solution. Benji's signature consultation protocol incorporates digital photography and a comprehensive whole-of-face assessment in which you'll work closely together to discuss and design an approach that works for you.
Benji has selected a range of leading fillers proven by rigorous evidence-based research to achieve flawless, long-lasting results.
The procedure itself consists of one or several injections delivered following a topical anaesthetic. While it's not painful, some patients report mild discomfort as the filler reaches its target.
Dermal Filler FAQs
Dermal fillers are another popular cosmetic treatment used to address wrinkles, lines, and volume loss in the face. Unlike anti-wrinkle injections that target muscle movement, dermal fillers work by adding volume and plumping up specific areas of the face.

With some exceptions, you should be able to get back to your daily routine right away. We recommend avoiding strenuous activities for 12 hours after treatment. You should also avoid applying makeup, sun exposure, saunas and steam rooms.

Not usually. Some patients experience mild bruising or swelling after their injection, but this usually subsides in a day or two. You can mitigate some of the risks of bruising by avoiding anti-inflammatory painkillers like aspirin, ibuprofen and naproxen.

One of the main reasons patients choose Define Clinic is Benji Dhillon's skill for getting natural results. Friends may complement your rejuvenated looks and they'll also want to know your secret.

Dermal fillers aren't permanent and effects can last anything from six months to two years. Lots of patients opt for regular tweaks and top-ups to stay looking their best.