FACIAL AESTHETICS
Anti Wrinkle Injections
Smooth Operator
Looking for anti-wrinkle injections that offer subtle yet flawless results from a trusted practitioner? Look no further than Define Clinic, where our team is led by cosmetic surgeon Dr. Benji Dhillon – a former medical director of Allergan, the company that first brought a popular injectable treatment to market.
Benji has spearheaded studies into the safer and more effective delivery of the treatment and developed training techniques that are still widely used today. He continues to share his expertise through his Master Injector Academy, ensuring that each of his associates the injectors at Define Clinic has undergone extensive training and mentoring to achieve his signature subtle results.
As a Define patient, you can have absolute confidence in receiving world-class, ethical, and safe treatment from one of the most skilled practitioners in the world. Say goodbye to wrinkles and hello to a smoother, more youthful appearance with our team at Define Clinic.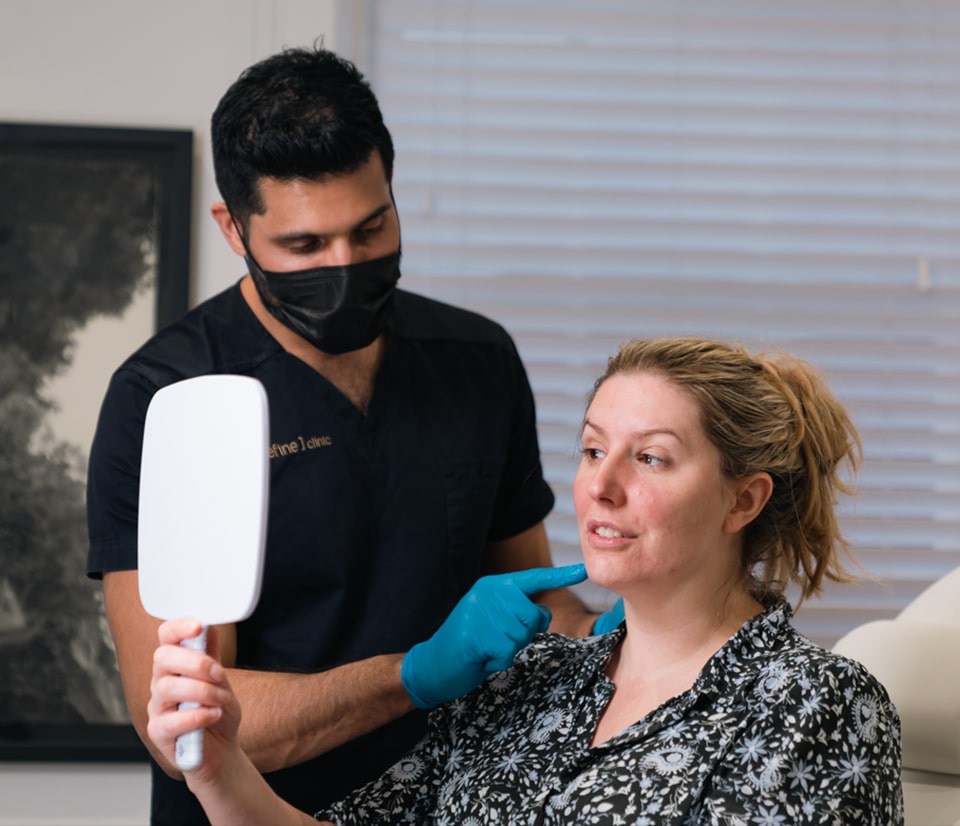 Versatile Anti-Ageing
For years, these injections has been used in mainstream medicine to treat strokes, cerebral palsy, migraines, bruxism and more. But you may recognise it better as one of the world's most popular aesthetic treatments.
The injectable substance relaxes facial muscles to smooth and improve the appearance of common signs of ageing.
Sheer versatility makes anti-wrinkle injections effective at smoothing lines and wrinkles right across the face. We use it on crow's feet around the eyes, smoker's lines around the mouth, frown lines on the forehead and more.
It's also fantastic for improving definition around the neck and jawline.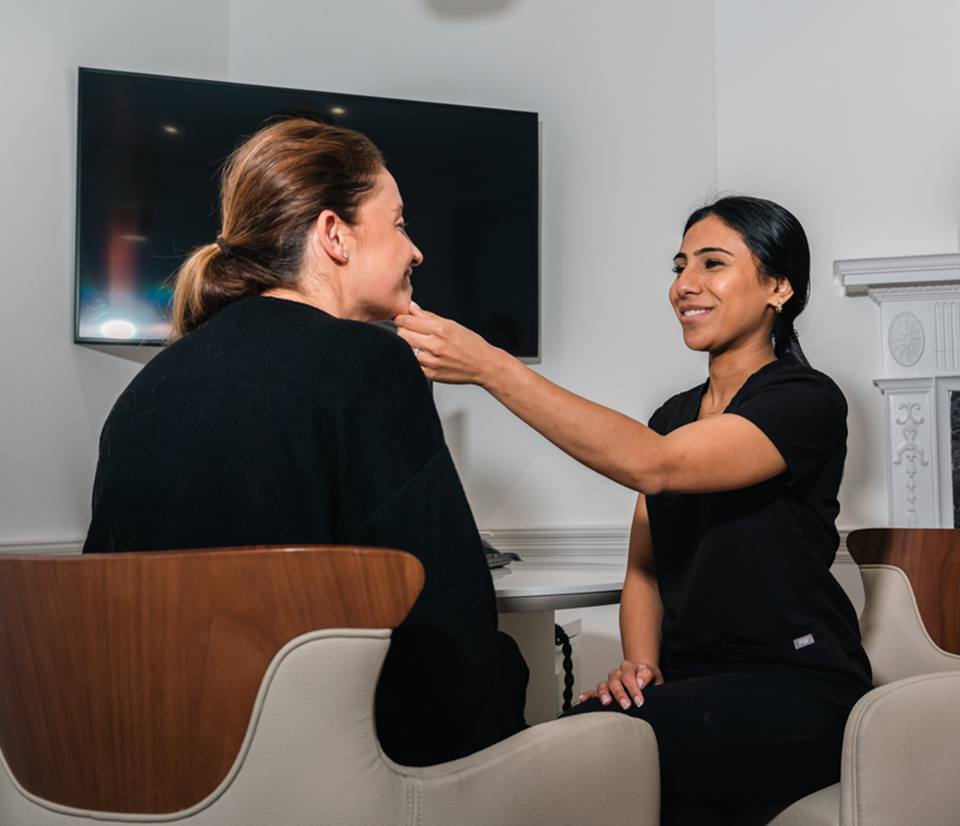 Designed With You, For You
Not every patient wants the same results. So, Benji's signature consultation and planning process lets you work collaboratively on designing your perfect look.
His advanced assessment looks at the whole of the face. No detail is too small to overlook in Benji's pursuit of the trademark subtlety that led to him being named a top UK injector by Tatler magazine.
The anti wrinkle procedure itself lasts just 15-20 minutes, depending on the treated area. Each site receives an injection just like a routine blood test, delivered with skill and precision by one of the art's undisputed masters.
Anti Wrinkle Injections FAQs
Anti-wrinkle injections are a popular cosmetic procedure used to reduce the appearance of wrinkles and fine lines on the face.

The needle used for injecting is extremely fine. You'll feel a small prick, no worse than a blood test or vaccination, with no lasting pain. You can go right back to enjoying your day afterwards. Lots of Define Clinic patients call into the clinic to get treatment on a lunch break with time to spare for coffee.

Benji is a big believer that the best aesthetic treatments are the most natural. He's built a worldwide reputation for subtle results, without the 'frozen' appearance sometimes associated with this treatment. Friends and family may complement your refreshed and rejuvenated looks, but no one will know you've received treatment unless you choose to let the secret out.

You'll notice visibly smoother skin in the first 2-3 days after visiting the clinic and the results will gradually improve over the next 10-14 days. Rejuvenating effects generally last for 3-4 months and you may want to arrange a repeat visit to stay looking your best.

It's best to avoid lying down for around four hours after treatment and avoid pain medication. You should also stay away from strenuous activity and avoid wearing makeup for at least 12 hours. With a few exceptions, you should be able to get back to your routine.

Anti wrinkle treatments at Define Clinic starts at just £225 with Dr Dhillon for one area, or £150 with one of his expert team, although you may opt for multiple injections in a single visit. You can discuss the full investment and pricing with Benji and the Define team at your consultation.