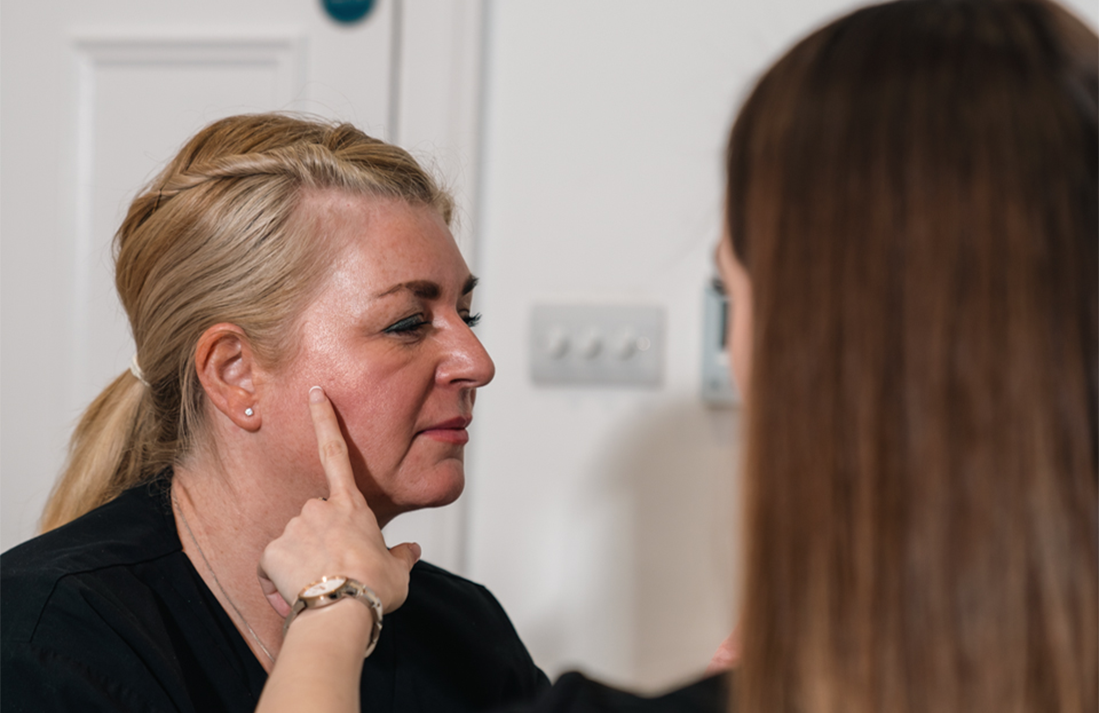 FACIAL AESTHETICS
Non-Surgical Facelift
Give Yourself a Lift
In the pursuit of the personal ideal, everyone has their limits. Not everyone has the inclination, the time, or the financial resources to commit to cosmetic surgery.
At Define Clinic, Dr Benji Dhillon has perfected a non-surgical alternative comprising a rejuvenating combination of the clinic's very best facial aesthetic treatments.
We call it the Non-Surgical Facelift.
It allows patients to experience all the smoothing, firming and defining benefits of a facelift, with no scalpel needed.
That's fantastic news for those with busy lifestyles: Dr Dhillon's signature non-surgical facelift requires none of the downtime associated with surgery.
Results last up to two years and Benji's advanced consultation, planning and treatment protocol means the effects are subtle, natural – and 100% you.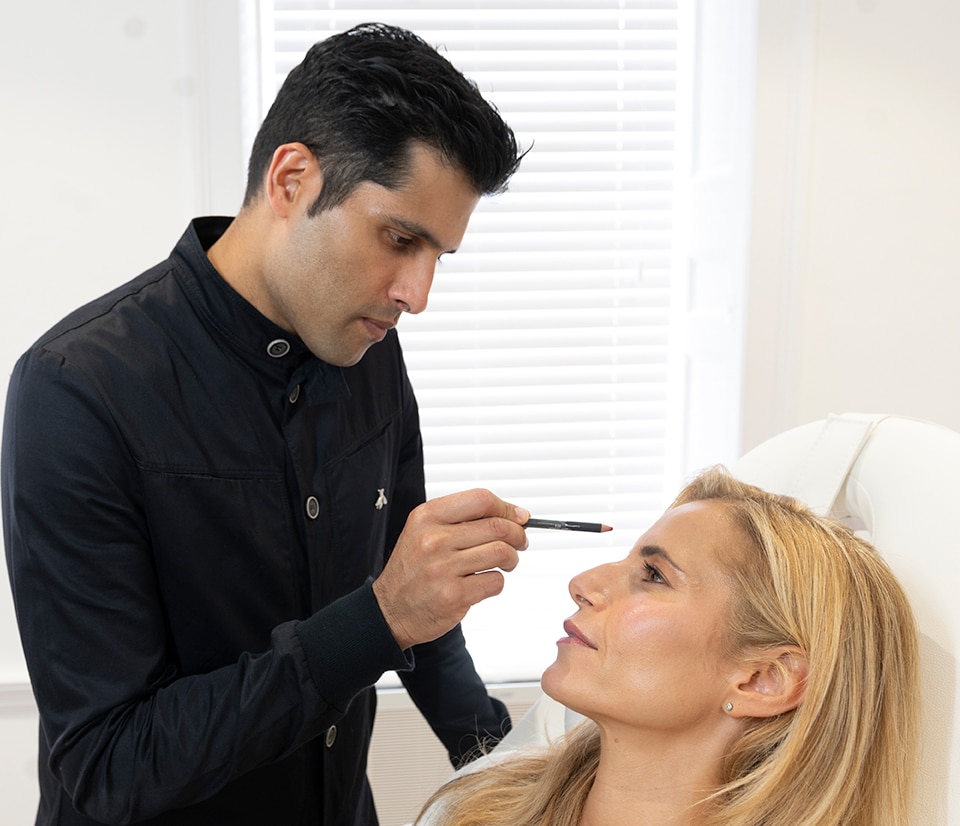 Natural, Flawless, Bespoke
No two patients are the same – and your non-surgical facelift is as unique as you are.
Each lift is made up of a combination of dermal fillers and (Anti Wrinkle) injections, placed sparingly and strategically to treat the common signs of facial ageing without the overdone aesthetics sometimes associated with treatment.
You'll have the chance to talk about areas of concern and your ideal results at your initial consultation. Potential targeted areas could include forehead wrinkles and frown lines, sallow cheeks, jaw and chin definition, neck folds and more.
Non-Surgical Facelift FAQs
The rejuvenating and anti-ageing effects of Dr Benji Dhillon's non-surgical facelift compare extremely favourably to surgical options. Benji is renowned for achieving extraordinarily subtle results, so you can be confident that you won't be left with any of the tell-tale signs of treatment.

And it's not just aesthetic results where the non-surgical facelift excels over surgery. The non-invasive treatment requires no downtime and carries none of the clinical risks of going under the knife.

The non-surgical facelift features strategically placed dermal fillers and Anti Wrinkle. Fillers firm and plump the skin, replacing elasticity and definition. Meanwhile, Anti Wrinkle relaxes the muscles which contribute to lines and wrinkles.

Together, Anti Wrinkle and fillers are an extremely versatile combination suitable for addressing the signs of ageing right across the face, neck and decolletage.

It depends on how many individual treatments go into the procedure, as well as other factors like your facial structure and the results you'd like to achieve. As Dr Dhillon likes to help you feel comfortable, treatment may involve 2-3 sessions, each focussing on a different part of the face. Generally, it takes our team from half an hour to an hour for each session.

The non-surgical facelift is a non-invasive procedure and generally no more uncomfortable than a series of blood samples or vaccinations. The dermal fillers contain small amounts of anaesthetic to make the experience more comfortable and we can also use a topical numbing cream to make treatment even more comfortable.

A small number of patients experience swelling or bruising, which often subsides in a day or two and shouldn't stop you from going about your day. The vast majority of patients find it easy to return to their daily routine straight after treatment.

Unlike cosmetic surgery, the results of your non-surgical facelift are not permanent. However, they are long-lasting with a lifetime of up to two years. One of the great things about the non-surgical facelift is being able to revisit the clinic every couple of years to continue with a new treatment plan which adapts as you age.

You'll see subtle but superb rejuvenation straight away – but that doesn't mean your friends and family need to know unless you want them to. Benji's aesthetic treatments are best known for their natural brilliance. Your nearest and dearest may compliment you on looking fresh and rested – and they'll probably want to know your secret, too!