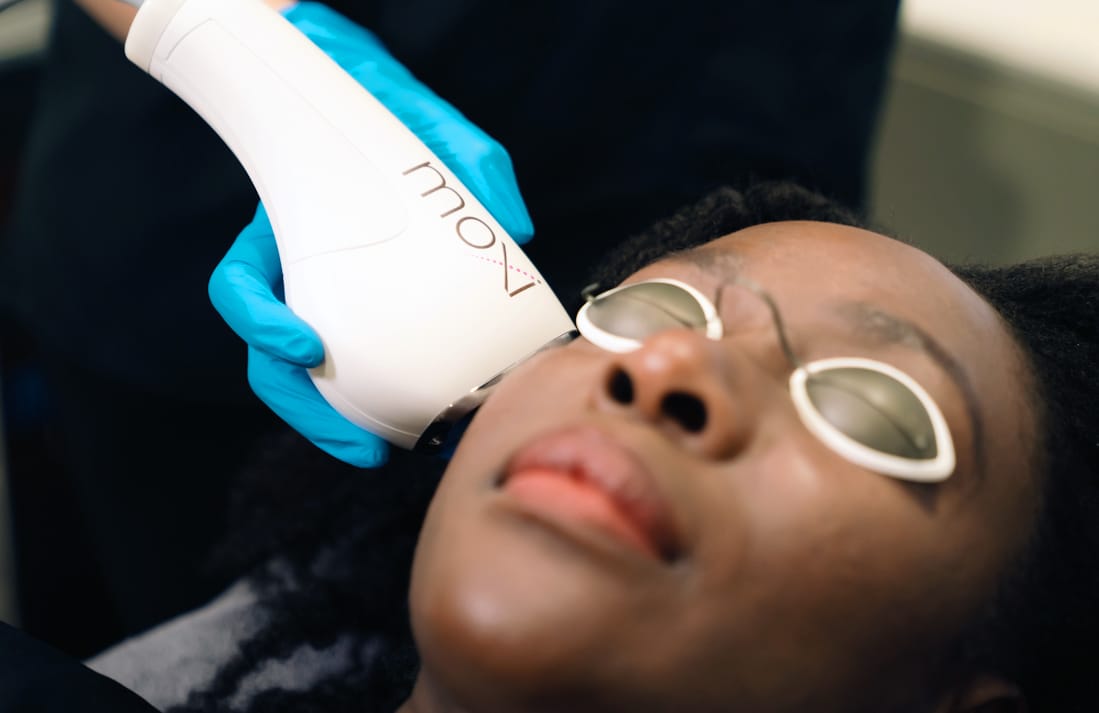 SKIN REJUVENATION
Laser Skin Resurfacing
Experience Laser Luminosity
When store-bought products fail to act on acne, scars, wrinkles, hyperpigmentation and other problem skin, professional laser skin resurfacing from Dr Benji Dhillon and the Define Clinic team can help.
This highly versatile treatment provides your skin with a boost where it's needed most. At Define Clinic, our team of expert-led clinicians can design a flexible and effective treatment plan that works for you.
What is laser skin resurfacing?
Using beams of thermal energy, laser skin resurfacing penetrates deep into layers below the skin's surface. This stimulates the skin cells creating a natural healing process. Laser skin resurfacing involves no surgery and works by encouraging the natural regrowth of cells and proteins to give your skin its elasticity and firmness. With the increased production of collagen and elastin, your skin will gently start looking its former brighter self. The non-invasive procedure targets precise areas of damaged or blemished skin and you'll keep on seeing your results develop after treatment.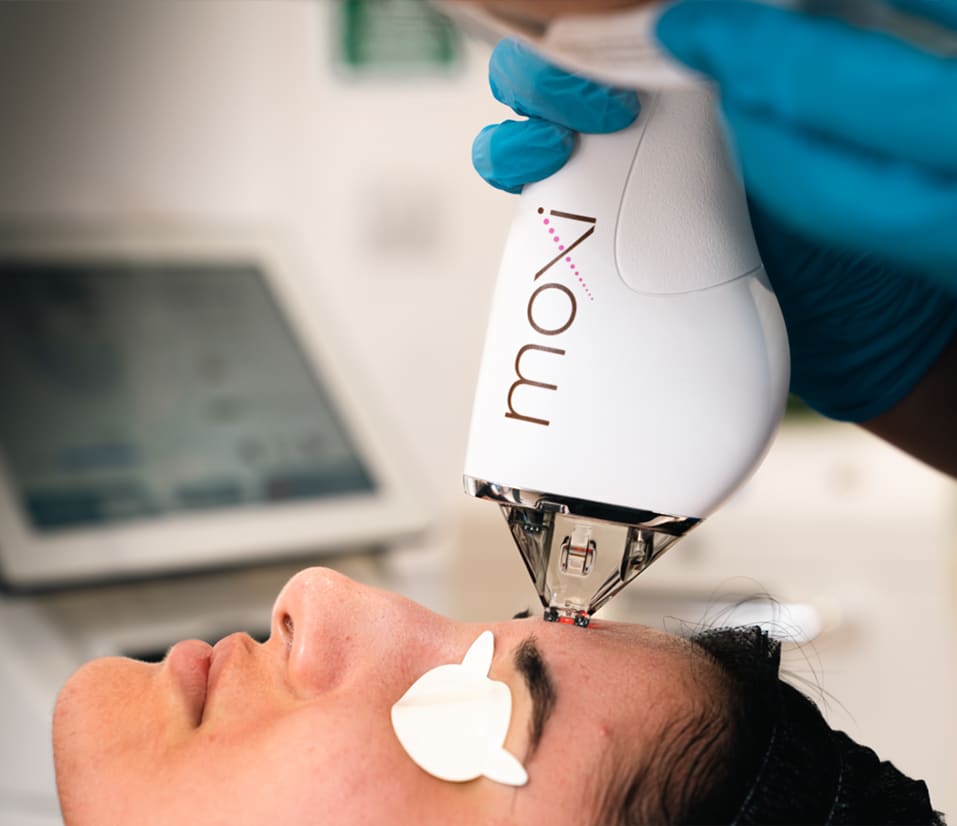 Used for
Acne scarring
Hyperpigmentation
Sun damage
Scarring
Wrinkles
Dr Benji Dhillon describes how Define Clinic can help you target adult acne and acne scarring.
Dr Dhillon on the differences between skin tone and texture.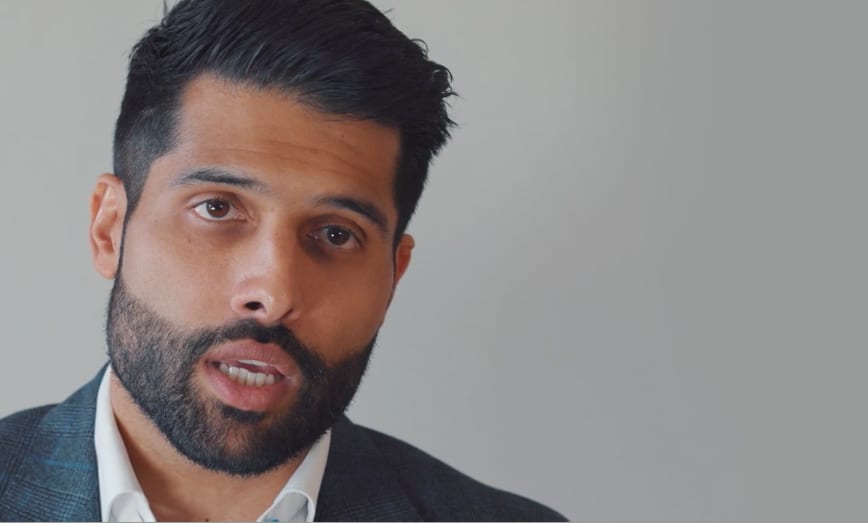 Dr Benji Dhillon describes the causes, symptoms and treatments of rosacea, broken veins, leg veins and pigmentation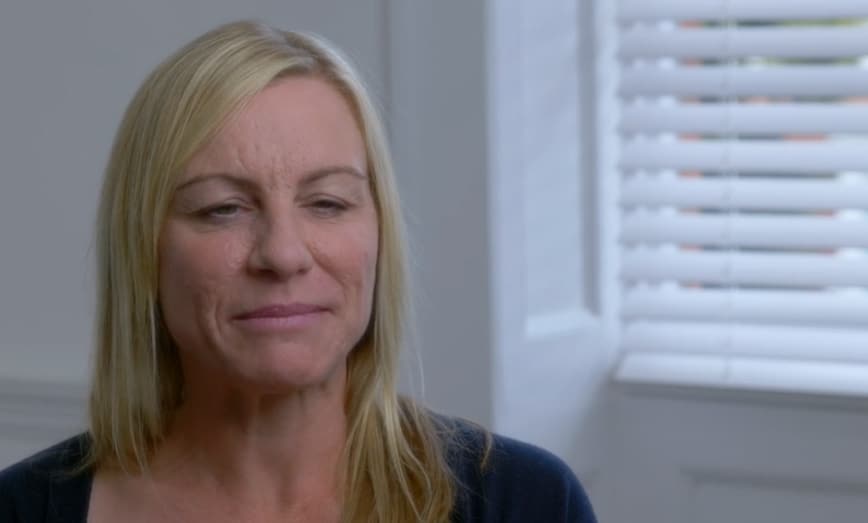 Claire was recommended Define Clinic by a friend and after treatment for acne scars with Dr Dhillon, she can't wait to see the results and for more treatment.
Laser Skin Resurfacing FAQs
For some patients, three of four spaced one month apart is recommended for best results. Dr Dhillon will discuss this during your consultation, where he'll create a bespoke treatment plan for your unique procedure.

Discomfort is kept to a minimum by applying local anaesthetic to the treatment area before the procedure.

Often small results are noticed after one treatment. This is because we need to boost your collagen production as much as possible to get results and also because the skin needs time to heal naturally and develop new cells.

The effects of laser skin resurfacing can be seen for months to years, as collagen production remains stimulated for increased skin repair.

Redness and some minimal swelling will be visible for 12-24 hours but quickly subsides. Time off work isn't usually necessary.

There should be no direct sun exposure to the treated area for 6-8 weeks after treatment as this could increase the development of dark spots of skin or hyperpigmentation.

We strongly advise wearing SPF 50 consistently for this duration after treatment and longer if you wish to protect the effects of the treatment.

Laser skin resurfacing can be used to address hyperpigmentation, sun damage, scarring, fine lines and wrinkles and much more. It's suitable for all skin types. During your consultation, Dr Dhillon will assess whether or not laser skin resurfacing is the best treatment option to achieve your desired results.
Take The Next Step
At Define Clinic, we can help you reach your goals of perfect, blemish-free skin. So, contact us today and take the first step.
Get in touch