CONDITIONS
Sweating and Hyperhidrosis
Sweating is one of the body's unpleasant but necessary natural functions.
In medical terms, we call excessive sweating hyperhidrosis and for those living with the condition, it's no trivial matter.
Excessive sweating can make us feel extremely self-conscious, even to the point of avoiding company.
But you don't have to experience hyperhidrosis to feel as though you'd rather put an end to the most unpleasant aspects of sweating altogether.
Fortunately, it's safe to do so with help from Define Clinic and miraDry – a permanent solution to underarm sweating which means you need never worry about wearing deodorant ever again.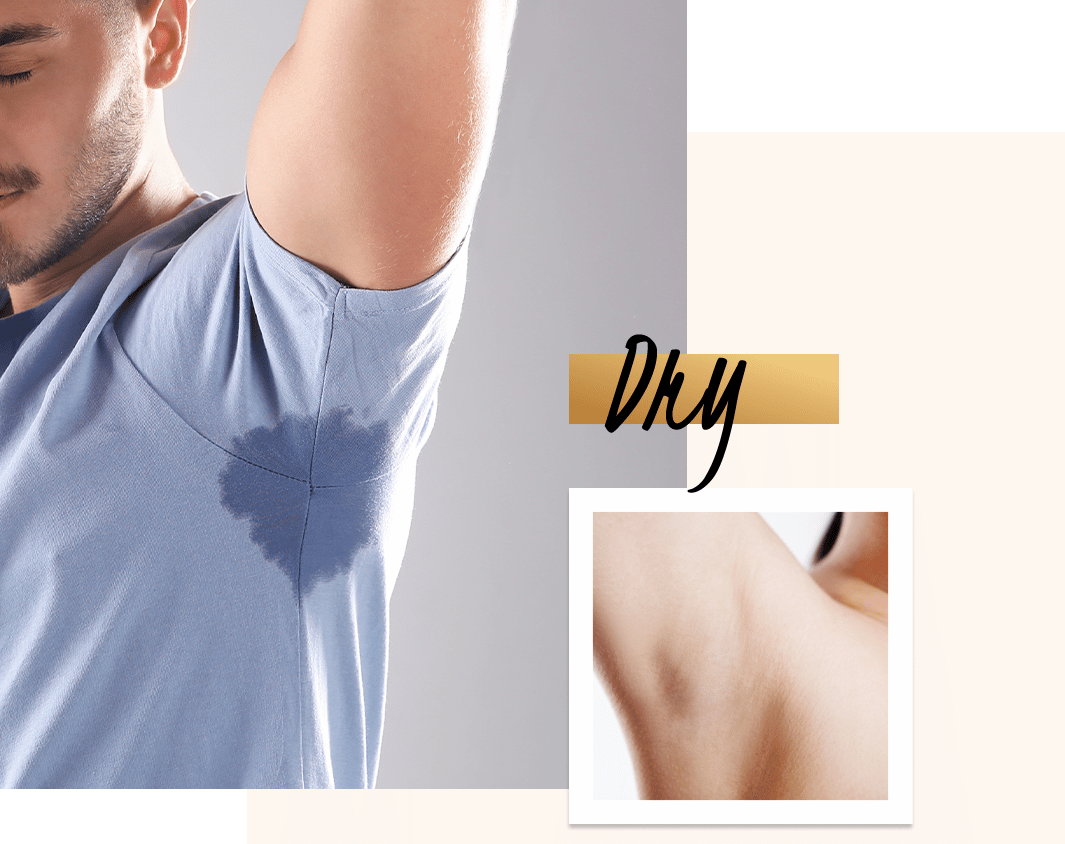 No More Underarm Sweating With Non-Invasive miraDry Treatment
miraDry
Kills underarm sweat glands, leaves lymph nodes and skin intact
Permanently stops underarm sweating
No more odours
Safe, FDA-approved treatment
Sweating and Hyperhidrosis FAQs
Not the ones in your armpits. Sweat glands are all over your body. You have so many of them that the ones in your armpits only account for 2% of them, so your body can still perspire healthily after treatment with miraDry.

MiraDry removes sweat glands whilst letting your skin retain its ability to remain cool without sweating. By removing the sweat glands, miraDry can also remove hair glands as they're in close proximity to each other.

The procedure takes around an hour from start to finish.

You'll have permanently reduced sweating after treatment with miraDry as sweat glands do not grow back after they're removed.

Most patients like to take the rest of the day to relax and recuperate after the procedure. But, that's entirely up to you.

Most patients find the procedure completely comfortable. Though, we'll apply a local anaesthetic to be extra sure.