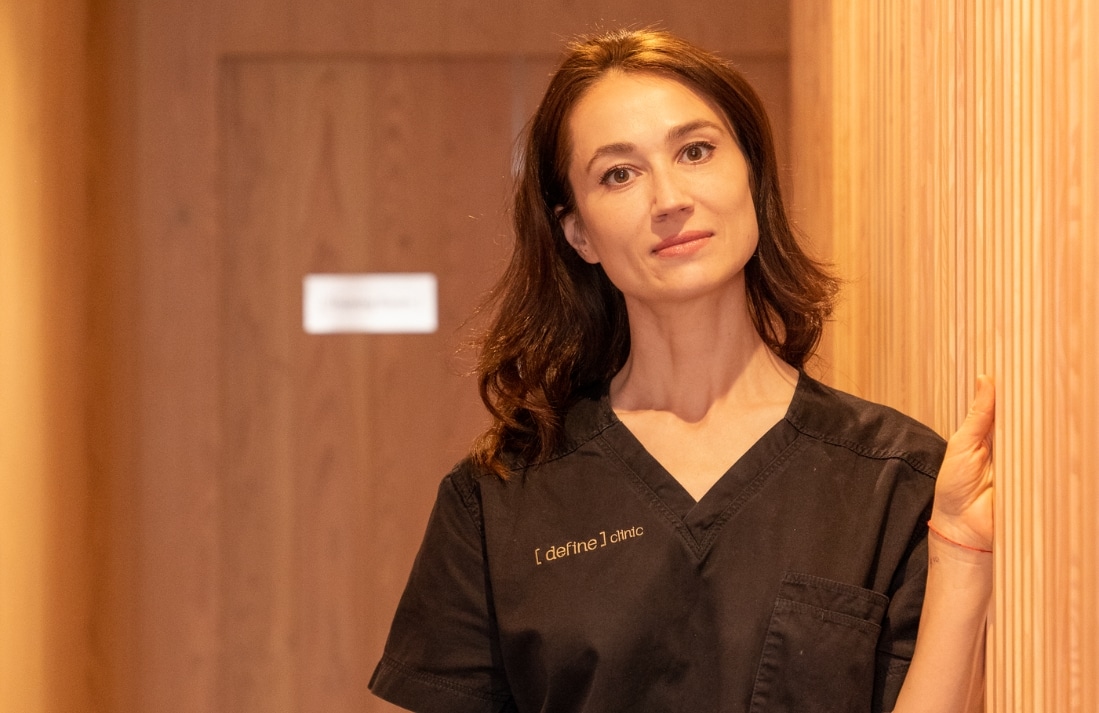 ABOUT US
Dr Elina Kovalenko
Dr Elina Kovalenko graduated from Kharkiv Medical State University, Ukraine with honours as a Doctor of Infectious Diseases in 2009, then certifying as a Doctor in Dermatology in 2015.
After 7 years of working in various departments at Region Infectious Disease Hospital, Ukraine, Dr Elina gained extensive knowledge and experience with an interest in skin health. Moving into Aesthetic medicine, Dr Elina widely uses PRP, PRF and PRP-Gel for natural tissue repair along with Fillers, Anti Wrinkle, and Skin Boosters.
In early 2019 Dr Elina became a teacher in injection methods for skin regeneration and Aesthetic Medicine in Ukraine. She offers a safe and holistic approach to her work with an emphasis on preserving natural beauty and individuality of her patients.