Loose skin, extra fat or stretch marks around your belly left from pregnancy are collectively called a mummy tummy.
They can be next-to impossible to get rid of through dieting and exercising alone. This makes them pretty much permanent.
Why should the gift of life leave you with a body you're unhappy with? If you've swapped crop tops for elasticated trousers, Define Clinic can provide you with the transformation you deserve. Our treatments can tighten loose skin, tone excess fat and lessen the appearance of stretch marks.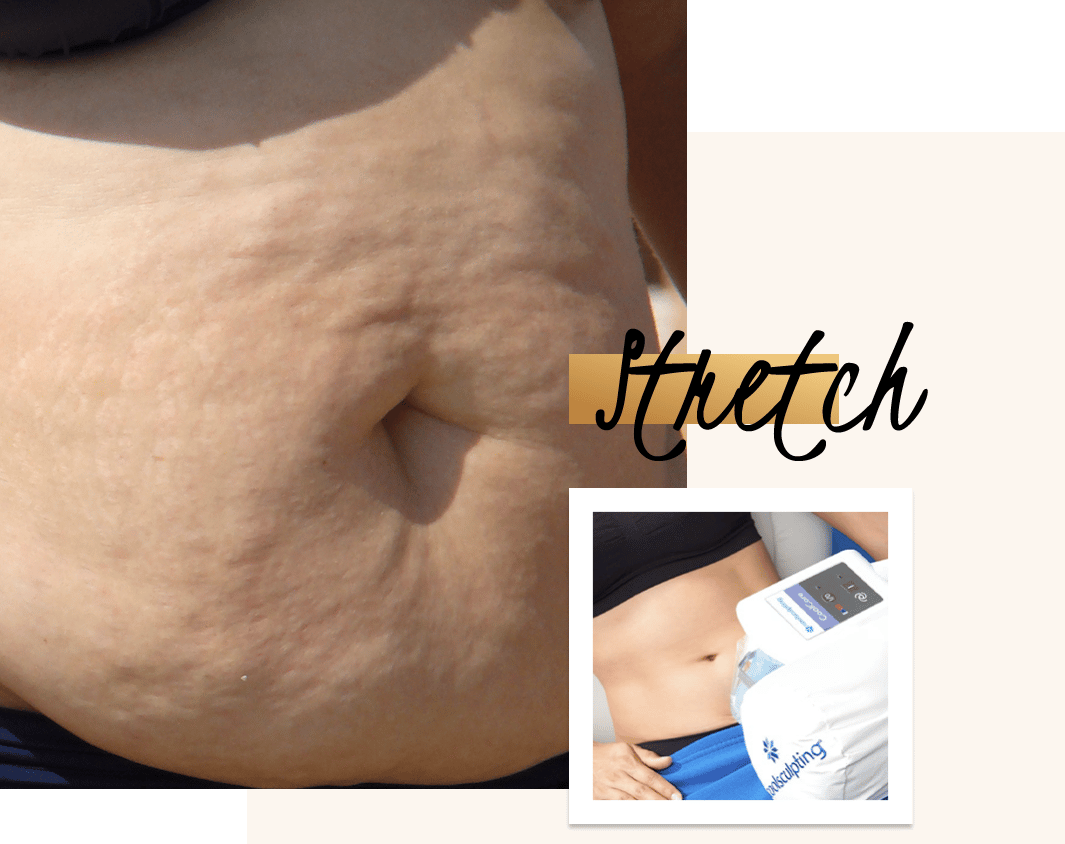 Non-Surgical Mummy Tummy Treatment
Laser Skin Resurfacing
Creates smoother and even skin texture
Lessens pigmentation like melasma
Safe for your skin
CoolSculpting
Permanent Results
Non-invasive
Defines fatty areas you can't reach through exercise
Helps prevent future fat cell growth
Mummies Tummies FAQs
Laser resurfacing prices can vary from patient to patient. You should contact us directly and we can book you a consultation to get the right treatment and price for you.

It can differ between patients and the amount of treatment you undertake but you can expect your results to last several years.

This depends on the current condition of your skin. The amount of treatment you will require can be determined by one of our clinical experts in an initial consultation which you can book by contacting us directly.

Yes. At Define Clinic, you'll be in the hands of our qualified clinicians and we will produce the best results as safely and as professionally as possible.

CoolSculpting technologically lowers the temperature of your fat cells. This causes them to self-destruct permanently without damaging the surrounding areas.

Anyone who has fat they're struggling to lose in areas difficult to target through exercise can benefit from CoolSculpting. One of our experienced clinicians will guide you to the right treatment.

Factors like the size of the area we're targeting and the amount of fat we're reducing can vary the treatment time. For example, a double chin will take less time than the area around your stomach. We recommend contacting us directly to discuss your options further.

You can continue with your day as normal pretty much straight after treatment.