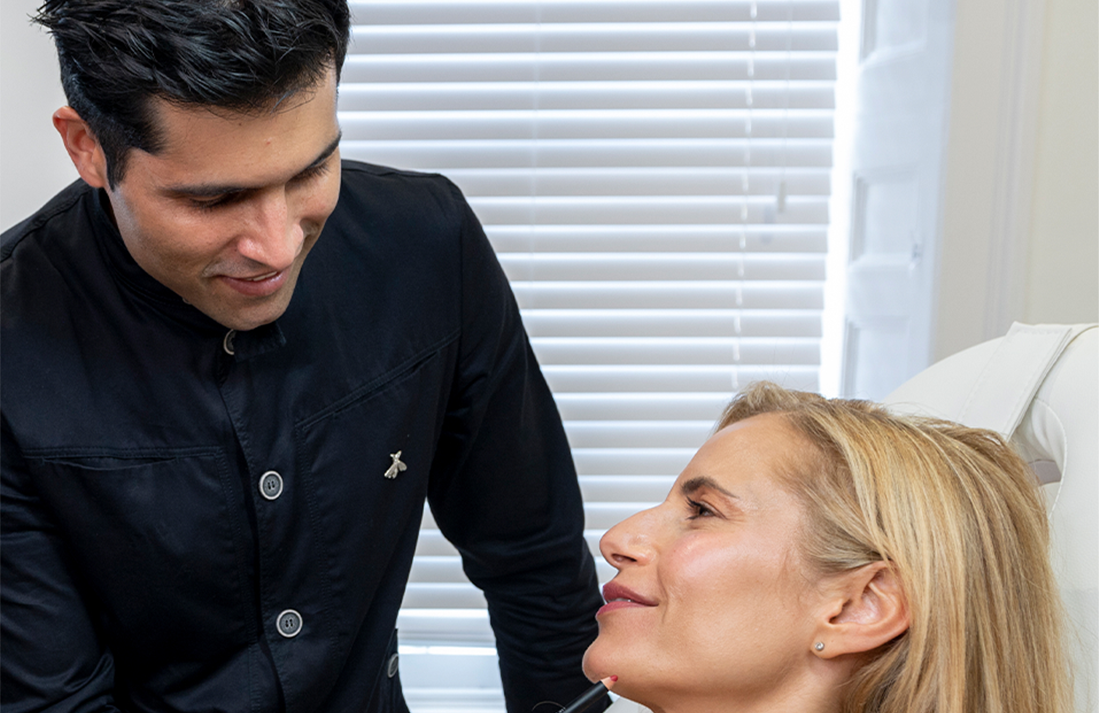 FACIAL AESTHETICS
Chin Enhancement
Chin enhancement with dermal fillers is a non-surgical procedure that can help improve the appearance of the chin by adding volume and contour.
Turn Weakness to Strength
The effects of a poorly defined or weak chin can be seen and felt right across the face.
Not only does it add years to our appearance, but a weak chin also makes other facial features like the nose, mouth and neck seem out of proportion.
If you feel self-conscious about a weak chin, here's some excellent news: You needn't undergo surgery to experience a profound and long-lasting improvement.
The condition is now easily treated with hyaluronic acid (HA) fillers identical to those used in non-surgical lip and cheek enhancements.
When placed with Dr Benji Dhillon's trademark skill, expertise and precision, fillers bring the chin subtly yet definitively back into harmony with the rest of the face.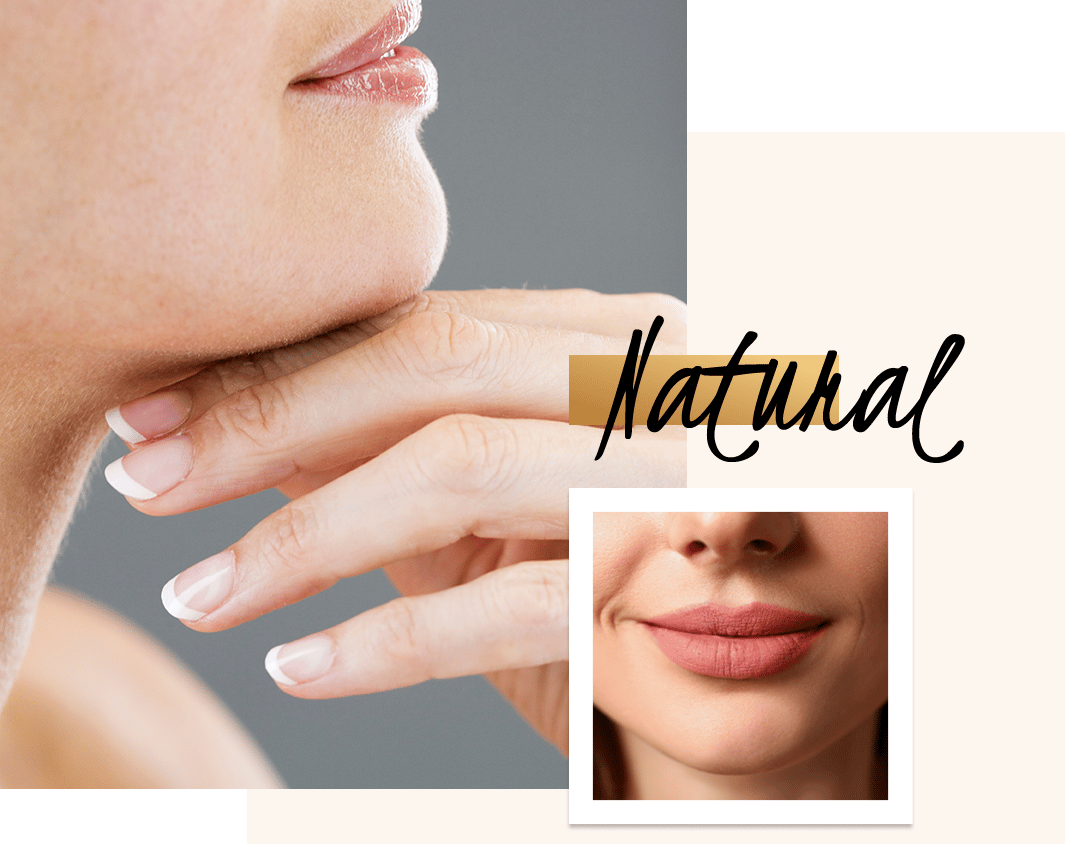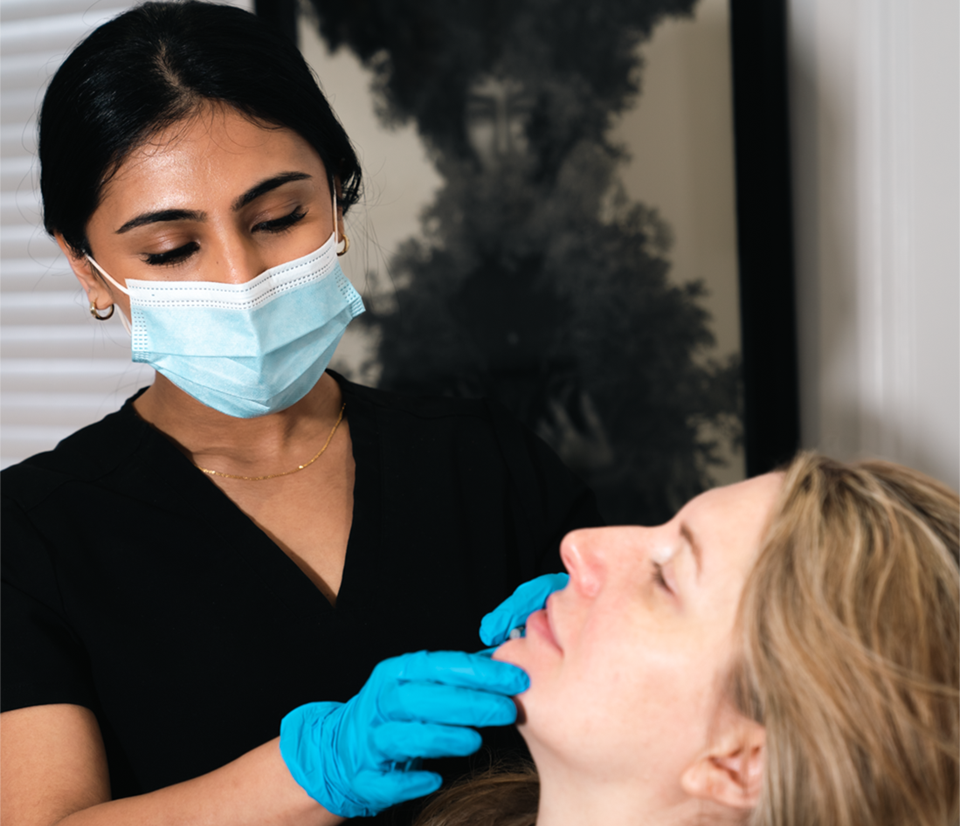 Natural Definition
The fillers used for chin enhancement contain hyaluronic acid (HA), an ingredient found naturally in the body.
Moisture-retaining HA firms, plumps and defines the skin, replacing much of the elasticity and volume that disappears with age.
At Define Clinic, Dr Benji Dhillon has selected world-leading fillers proven by rigorous evidence-based research to give beautiful, long-lasting results.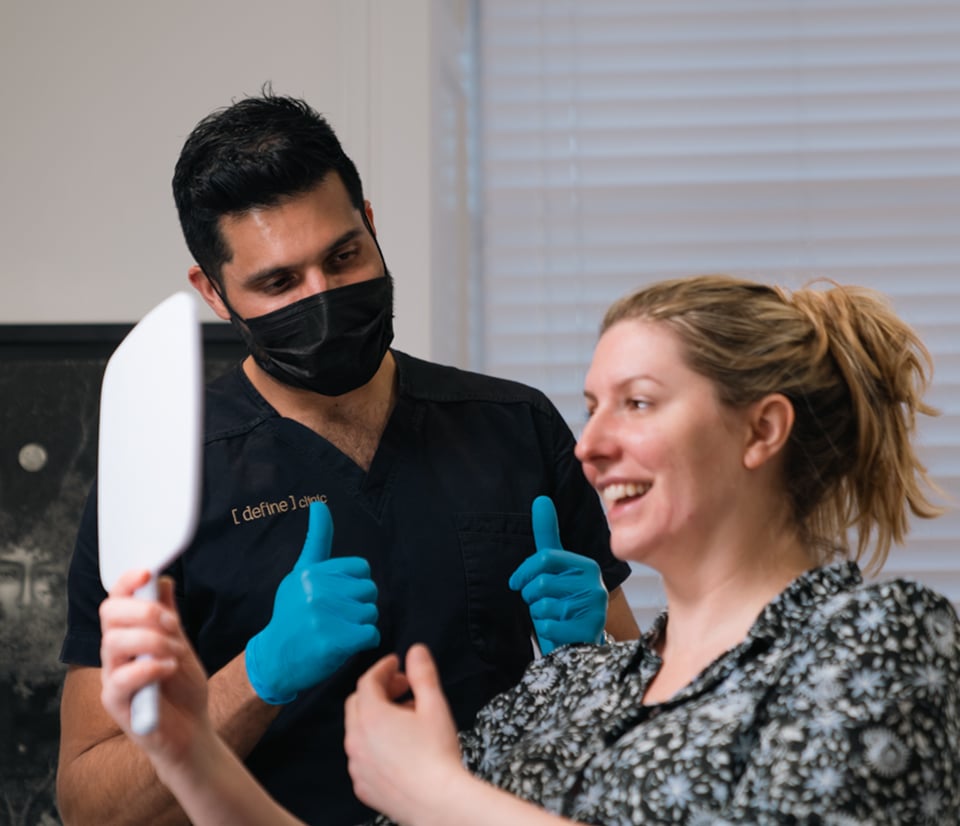 What to Expect
Your first step towards restoring facial harmony is a consultation with Dr Benji Dhillon and his team. This is your chance to tell a leading aesthetics expert about the results you hope to achieve.
Benji uses an advanced planning and treatment protocol to deliver fully personalised results and bring you closer to your inner ideal.
The treatment itself is completed in under half an hour. You'll notice improved definition straight away and experience the full effects within around a week.
Chin Enhancement FAQs
Chin enhancement with dermal fillers is a non-surgical procedure that can help improve the appearance of the chin by adding volume and contour.

Dermal fillers are gel-like substances that are injected beneath the skin to restore volume, fill in wrinkles and fine lines, and enhance facial contours.

Not usually. Some patients experience mild bruising or swelling after their injection, but this usually subsides in a day or two. You can mitigate some of the risks of bruising by avoiding anti-inflammatory painkillers like aspirin, ibuprofen and naproxen.

One of the main reasons patients choose Define Clinic is Benji Dhillon's skill for getting natural results. Friends may complement your rejuvenated looks and they'll also want to know your secret.

Dermal fillers aren't permanent and effects can last anything from six months to two years. Lots of patients opt for regular tweaks and top-ups to stay looking their best.

With some exceptions, you should be able to get back to your daily routine right away. We recommend avoiding strenuous activities for 12 hours after treatment. You should also avoid applying makeup, sun exposure, saunas and steam rooms.