SKIN REJUVENATION
BBL SCITON
Intense Reinvigoration
If you live with skin conditions like hyperpigmentation, acne, rosacea, sun damage or fine lines and wrinkles, you may have tried out every treatment on the shelf without success.
Define Clinic provides BBL Sciton Broad Band Light treatment which targets problem skin and simultaneously revitalises the complexion.
BBL Sciton is more than just a skincare treatment. It provides a lasting improvement for skin problems in a single session, leaving you with glowing, youthful skin and renewed confidence.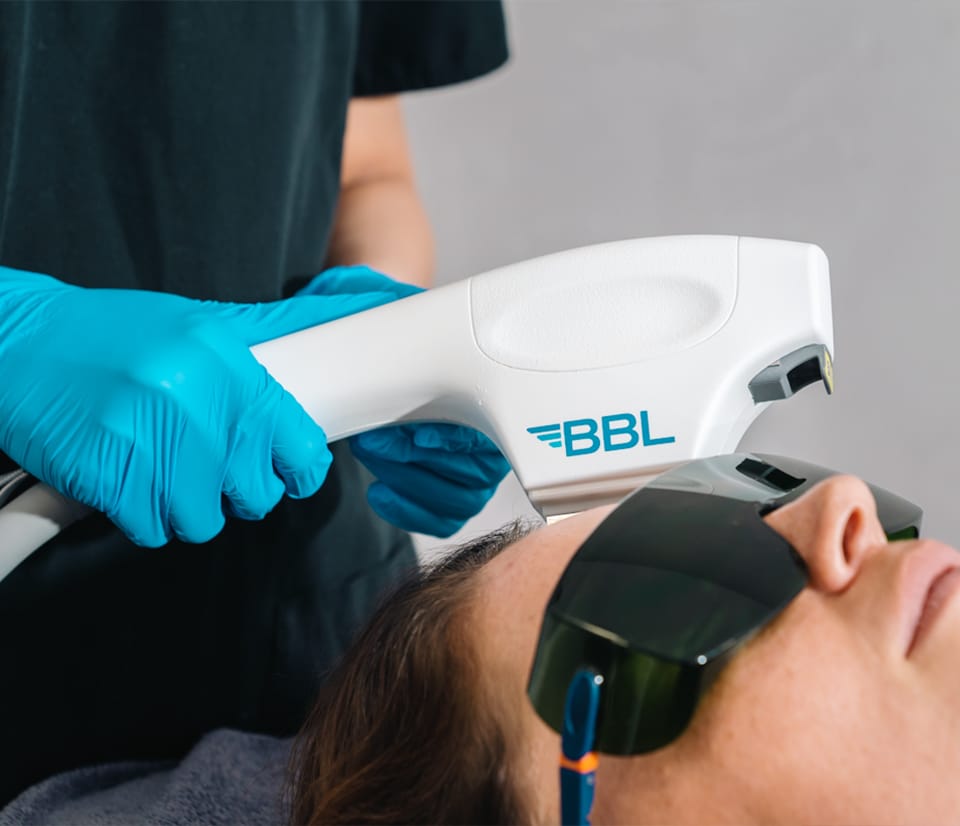 What is BBL Sciton?
Sciton BBL uses high-energy light waves to penetrate the skin to replenish and restore deeper layers without the need for surgery.
This next-level treatment stimulates the skin's natural cell growth creating more proteins like collagen, which provides your skin with its elasticity and youthful firmness.
By replenishing your levels of collagen, your skin will feel tighter and look brighter. Plus, it'll give your skin the ability to protect itself and keep generating those vital cells for results that keep on giving.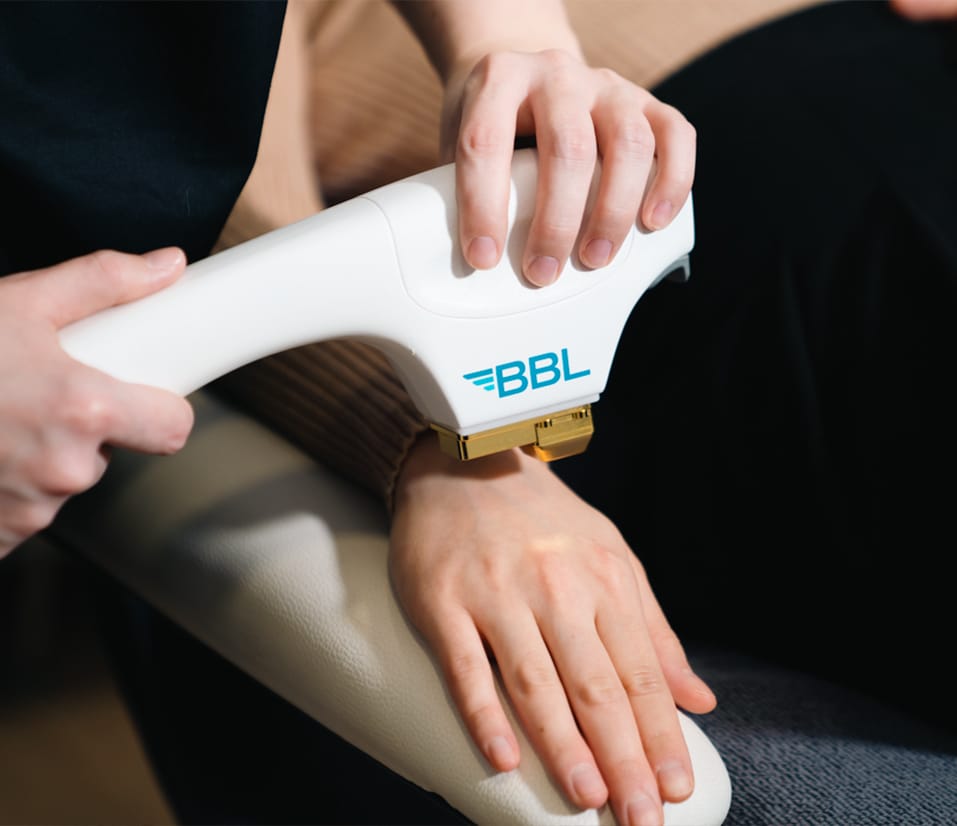 Used for
Fine lines and wrinkles
Sun damage
Hyperpigmentation
Acne
Rosacea
Prominent facial veins
Pigmentation
Freckles
Moles
Birthmarks
BBL Sciton FAQs
Patients will notice a result two to three weeks after the first BBL treatment, which can be further enhanced over multiple sessions.

We usually recommend three to four treatments spaced one month apart for optimal results, though this varies from patient to patient.

There is hardly any downtime associated with BBL treatments. You may experience a mild redness to the face for approximately 12 hours following treatment.

Patients must take care not to expose skin to direct sunlight for four to six weeks after treatment. Doing so increases melanin production, and due to the stimulated level of cell growth, this can result in hyperpigmentation.

BBL is suitable for a range of skin concerns, including pigmentation, sun damage, wrinkles, fine lines, veins, rosacea, freckles, moles, birthmarks, and acne.However, we don't recommend BBL for those with darker skin or patients with thick keloid scars, and conditions such as eczema and inflammatory acne can hinder the recovery process.

During your consultation, Dr Dhillon and his team will perform a full skin examination to ensure BBL is the best treatment for you.
Get Your Dream Look Today
Contact Define Clinic today and book your consultation with world-leading cosmetic surgeon Dr Benji Dhillon and team.
Get in touch