Caused mostly by fluctuating hormones, acne can affect people between 15 – 25. But, the scars can last a lifetime.
Acne is regularly recognised as red inflamed spots, whiteheads, blackheads and tender pimples usually found on your cheeks. However, it can strike elsewhere too.
Acne is a common skin problem that up to 80% of people experience in their lives, this means that while this is a common problem, solutions are widely available.
With the help of Dr Dhillon and his expert-led team, you can regain your confidence with simple but life-transforming treatments for acne and acne scarring.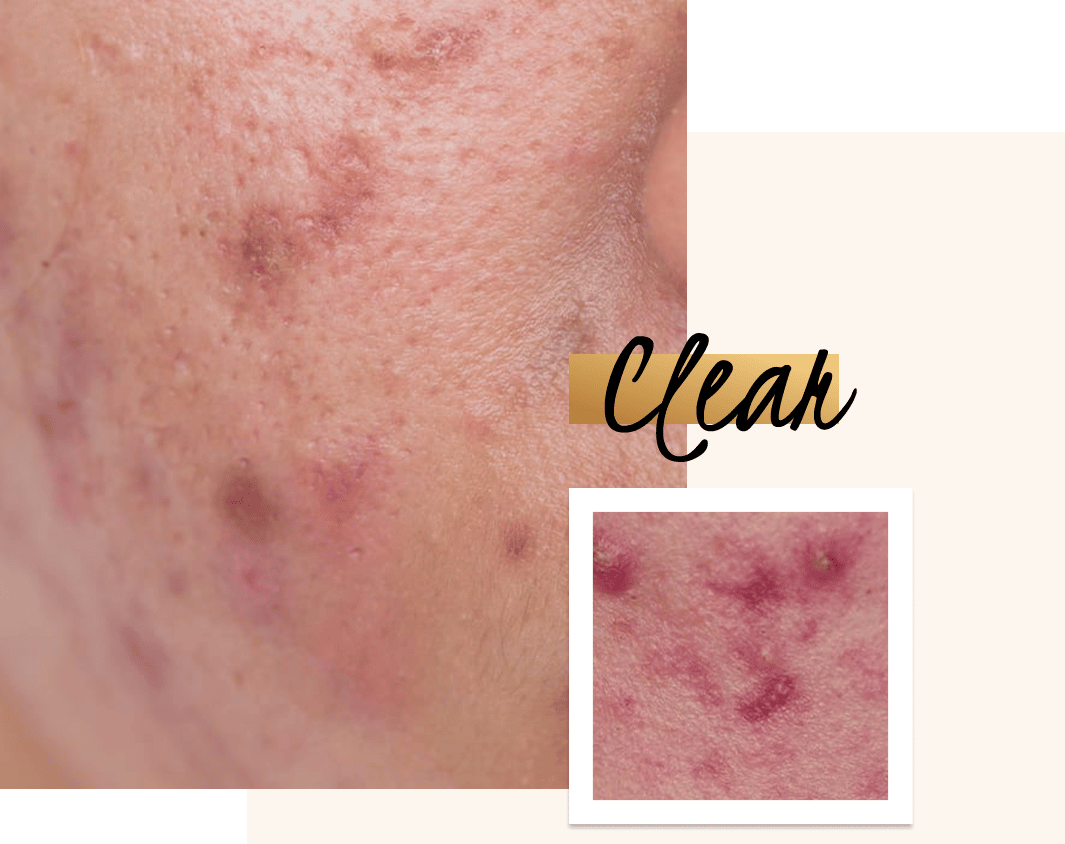 Treating Acne and Acne Scarring
LED Light Therapy
Hi-tech based on NASA created science
Safe for all skin types
Each session takes just 20 minutes
Laser Skin Resurfacing
Non-invasive
Boosts healthy glow
Encourages natural cell rebirth
Tightens skin
Acne FAQs
Laser resurfacing prices can vary from patient to patient. You should contact us directly and we can book you a consultation to get the right treatment and price for you.

It can differ between patients and the amount of treatment you undertake but you should expect your results to last several years.

This definitely depends on the condition of your skin. The amount of treatment you will require can be determined by one of our clinical experts via an initial consultation.

Yes. At Define Clinic, you'll be in the hands of our qualified clinicians and we will produce the best results as safely and as professionally as possible.

No. LED Light Therapy is a non-invasive treatment. That means no needles or surgery.

You'll be in the safe hands of our professional and experienced clinicians who adhere strictly to guidelines. But, you can't overdose from LED Light Therapy.

Prices can differ between patients. We would advise you to call us to book an initial consultation where we can not only decide which treatment is best but to also find a price that suits you.