FACIAL AESTHETICS
Jaw Enhancement
Don't Give an Inch to Gravity
Jowls and jawlines are one of the first areas of the face to succumb to the effects of gravity as we age.
That's thanks to the depletion over time of collagen, elastin and other proteins which give the skin its natural elasticity – resulting in poor definition, hanging skin and a 'jowly' appearance.
Under the guidance of clinical director and cosmetic surgeon Dr Benji Dhillon, Define Clinic offers a way to reverse the signs of ageing around the jaw and jowls without resorting to surgery.
The answer lies in dermal fillers – a non-invasive injectable treatment that replaces those lost ingredients with hyaluronic acid (HA) – a safe volumising agent found naturally in the skin.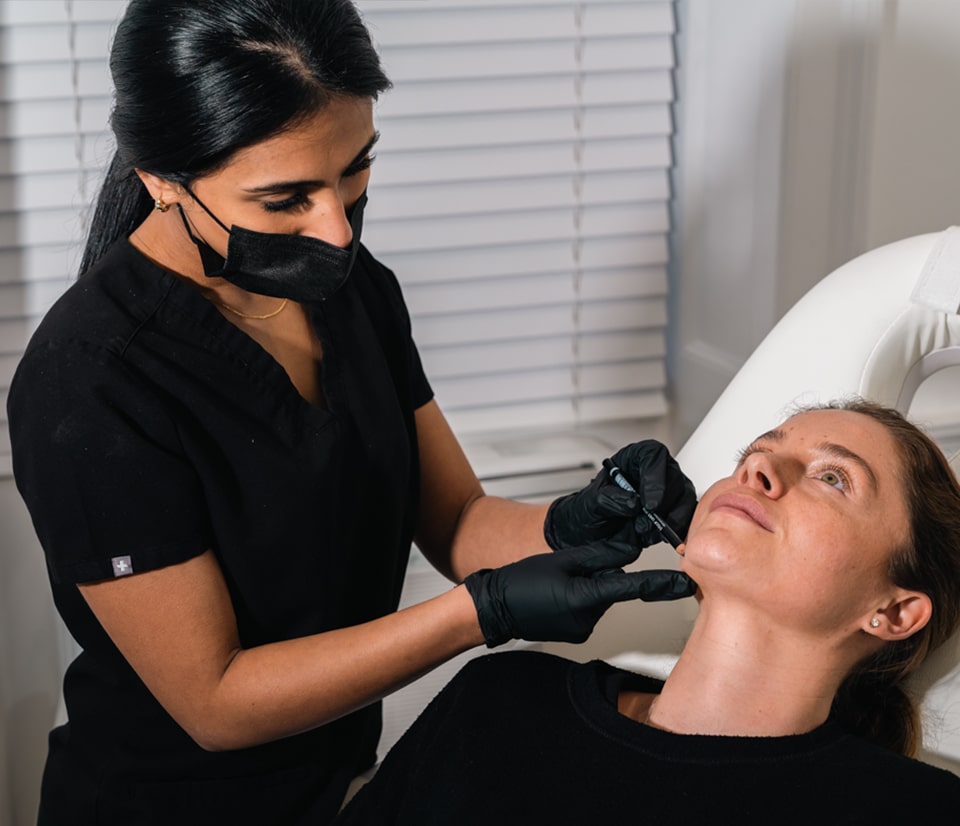 Jawline Definition
Applied strategically around the jaw, dermal fillers can achieve a whole host of defining and volumising improvements.
Fillers bring the jaw into more natural proportions and harmony with the rest of the face by correcting imbalances and redefining contours.
The finished completed effect is down to you. Some patients use filler to achieve a chiselled or sculpted look, while others prefer softer, more feminine aesthetics.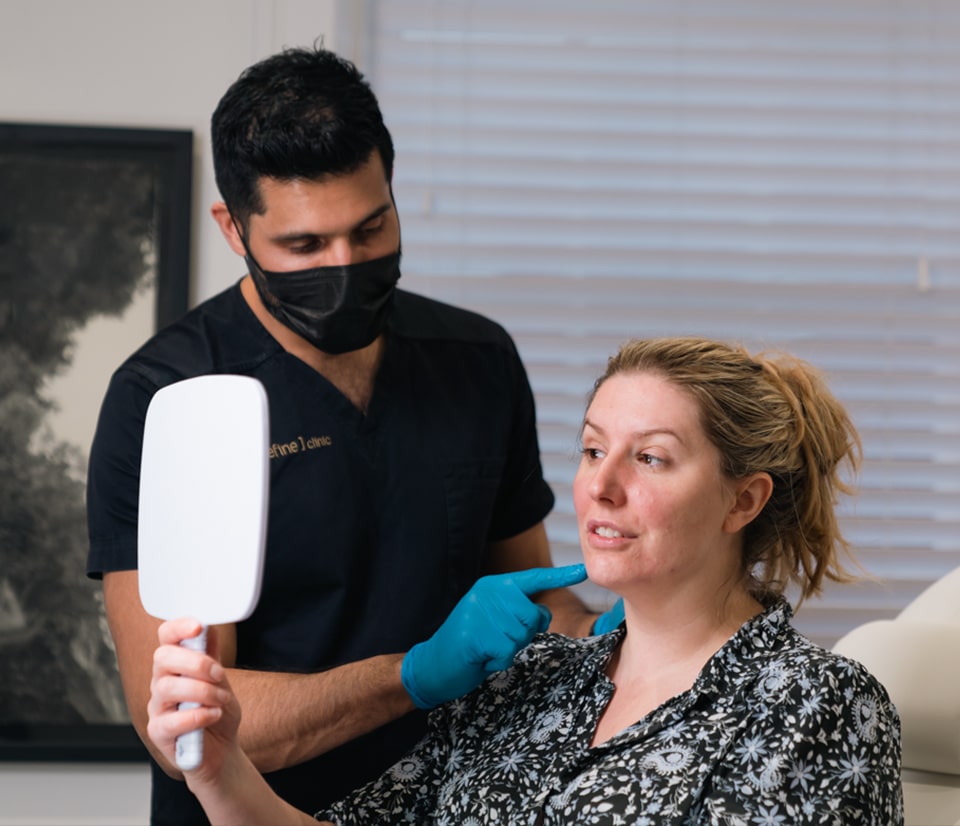 Jowl Definition
Jowls are the sagging skin beneath the chin and jaw – and one of the most obvious signs of ageing.
Fortunately, they're also easy to treat with firming and tightening dermal fillers.
Fillers provide vital support and volume to the connective tissue which loosens as it loses elasticity with age, creating a rejuvenated, defined and more youthful appearance.
Whether as part of a fuller facial rejuvenation treatment or standalone procedure, dermal fillers represent the ultimate non-surgical solution to jowls and folds around the jawline.
Jaw enhancement FAQs
With some exceptions, you should be able to get back to your daily routine right away. We recommend avoiding strenuous activities for 12 hours after treatment. You should also avoid applying makeup, sun exposure, saunas and steam rooms.

Not usually. Some patients experience mild bruising or swelling after their injection, but this usually subsides in a day or two. You can mitigate some of the risks of bruising by avoiding anti-inflammatory painkillers like aspirin, ibuprofen and naproxen.

One of the main reasons patients choose Define Clinic is Benji Dhillon's skill for getting natural results. Friends may complement your rejuvenated looks and they'll also want to know your secret.

Dermal fillers aren't permanent and effects can last anything from six months to two years. Lots of patients opt for regular tweaks and top-ups to stay looking their best.